Golden State Dems come out on top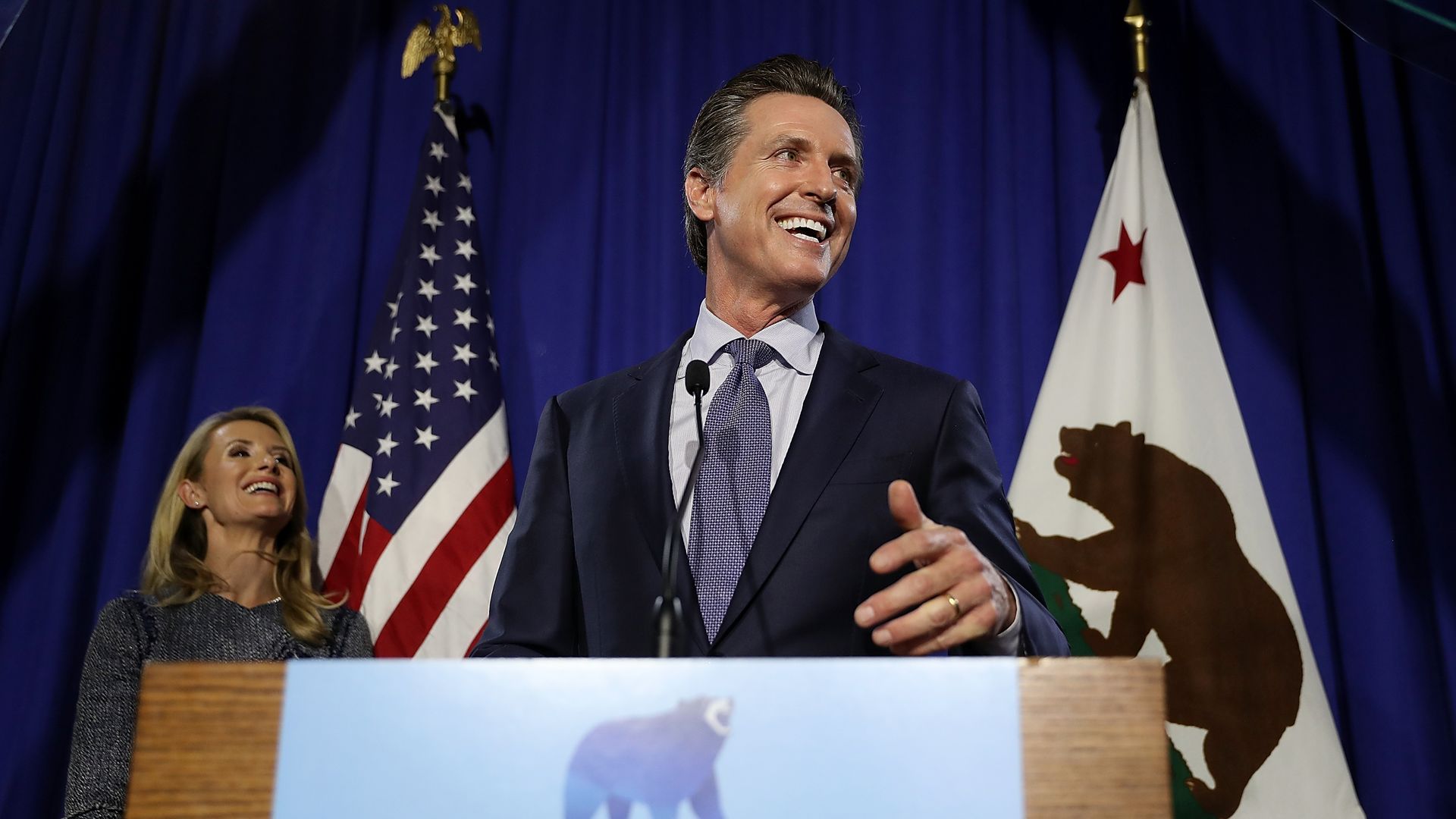 "It's Newsom vs. Cox in November," reports the Los Angeles Times' Phil Willon, Seema Mehta, Melanie Mason, and Jaclyn Cosgrove.
The details: "Gavin Newsom, the favorite of the California Democratic Party's core liberal base, coasted to a first-place finish in Tuesday's primary election for governor and faces a November showdown with John Cox, a multimillionaire Republican hitched to the far-right policies of President Trump."
"The results mark a stunning defeat for former Los Angeles Mayor Antonio Villaraigosa, representing the fall of a politician who embodied the growing power of the Latino electorate when he was elected mayor in 2005."
"In the run-up to election day, Newsom's campaign made a brazen effort to tilt the primary to its advantage by attacking Cox ... The tactic was seen as a transparent attempt to elevate Cox among California conservatives so he would have enough Republican support to finish in the top two, squeezing out a more formidable Democrat."
P.S. ... "Democrats look like they won't be shut out of critical California House races," per the L.A. Times' Christine Mai-Duc:
"With most precincts reporting, Democrats seemed to have captured second place in the contests where the threat was most acute."
"The party's wide, boisterous field of candidates could have locked them out of multiple races because of the state's unique primary, which advances the two candidates with the most votes regardless of party."
Go deeper: Election results from all eight of yesterday's primaries across the country, per the NYT.
Go deeper