The big picture: How Miss America is rebranding for #MeToo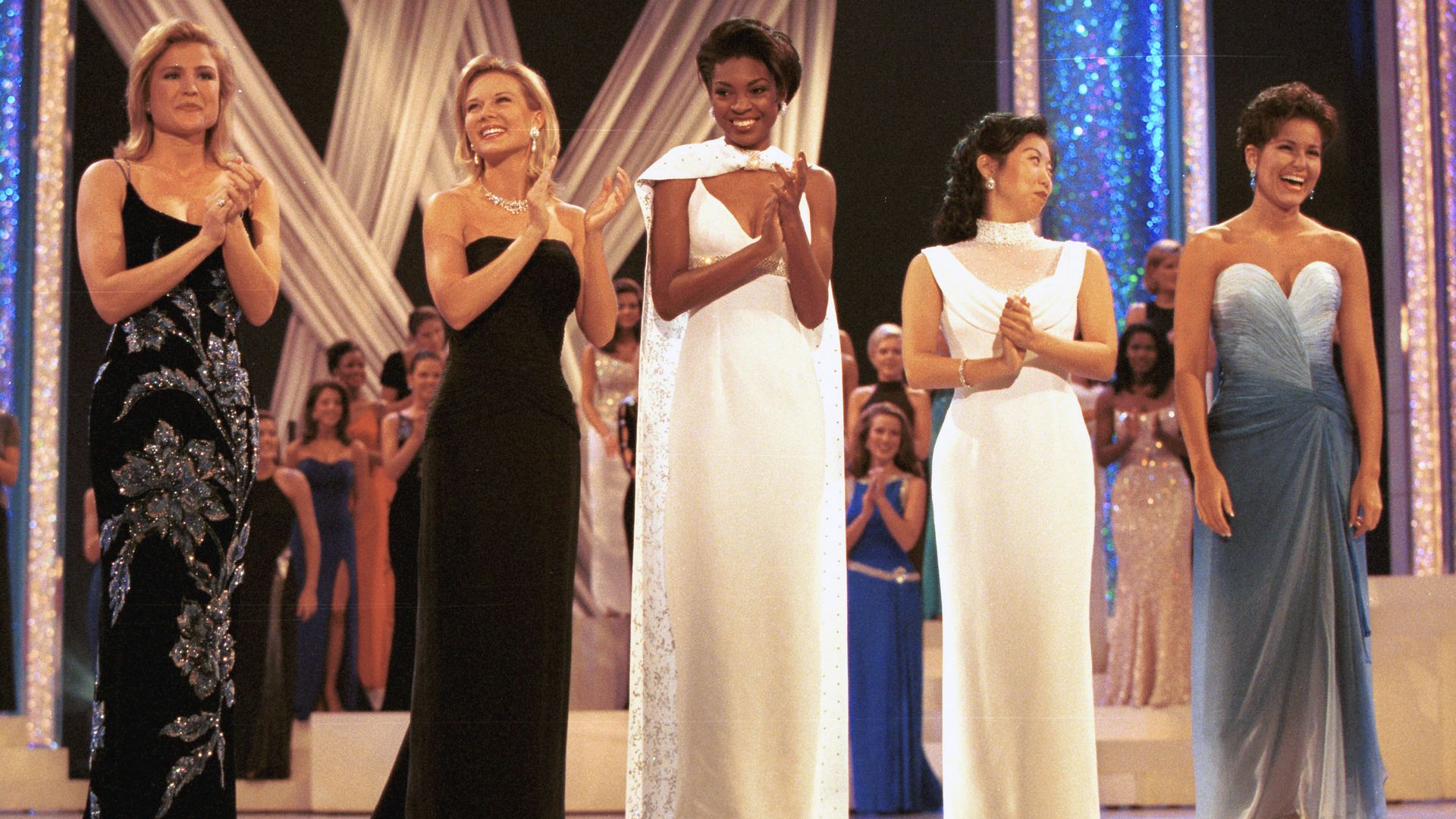 Gretchen Carlson, former Miss America and chair of the Board of Trustees of the Miss America Organization, announced on Tuesday's Good Morning America that Miss America will no longer be a "pageant," but a "competition" — and contestants will no longer be judged on their outward physical appearances.
Big picture: The changes are a result of the #MeToo movement that has swept the country. Meanwhile, Miss America Organization now has it's first all-women leadership team following reports that the organization's former leaders and employees referenced the weight and sex lives of contestants in disparaging emails.
What's changing
Women of "all shapes and sizes" will now be welcome to the Miss America competition.
The competition will no longer include a swimsuit portion, but instead, contestants will participate in an interactive session with the judges, "where she will highlight her achievements and goals in life and how she will use her talents, passion, and ambition to perform the job of Miss America," according to the organization.
Instead of an evening gown portion, the contestants will now be asked to wear something that makes them feel confident.
"We've heard from a lot of young women who say, 'We'd love to be a part of your program but we don't want to be out there in high heels and a swimsuit,' so guess what, you don't have to do that anymore."
— Gretchen Carlson on Good Morning America
Carlson herself was instrumental at the start of the #MeToo movement, when she settled a lawsuit against Fox's Roger Ailes in 2016. Her lawsuit, among others, ultimately resulted in Ailes stepping down from his role as Chairman at Fox.
Go deeper