Warner hits Facebook over new data gathering revelations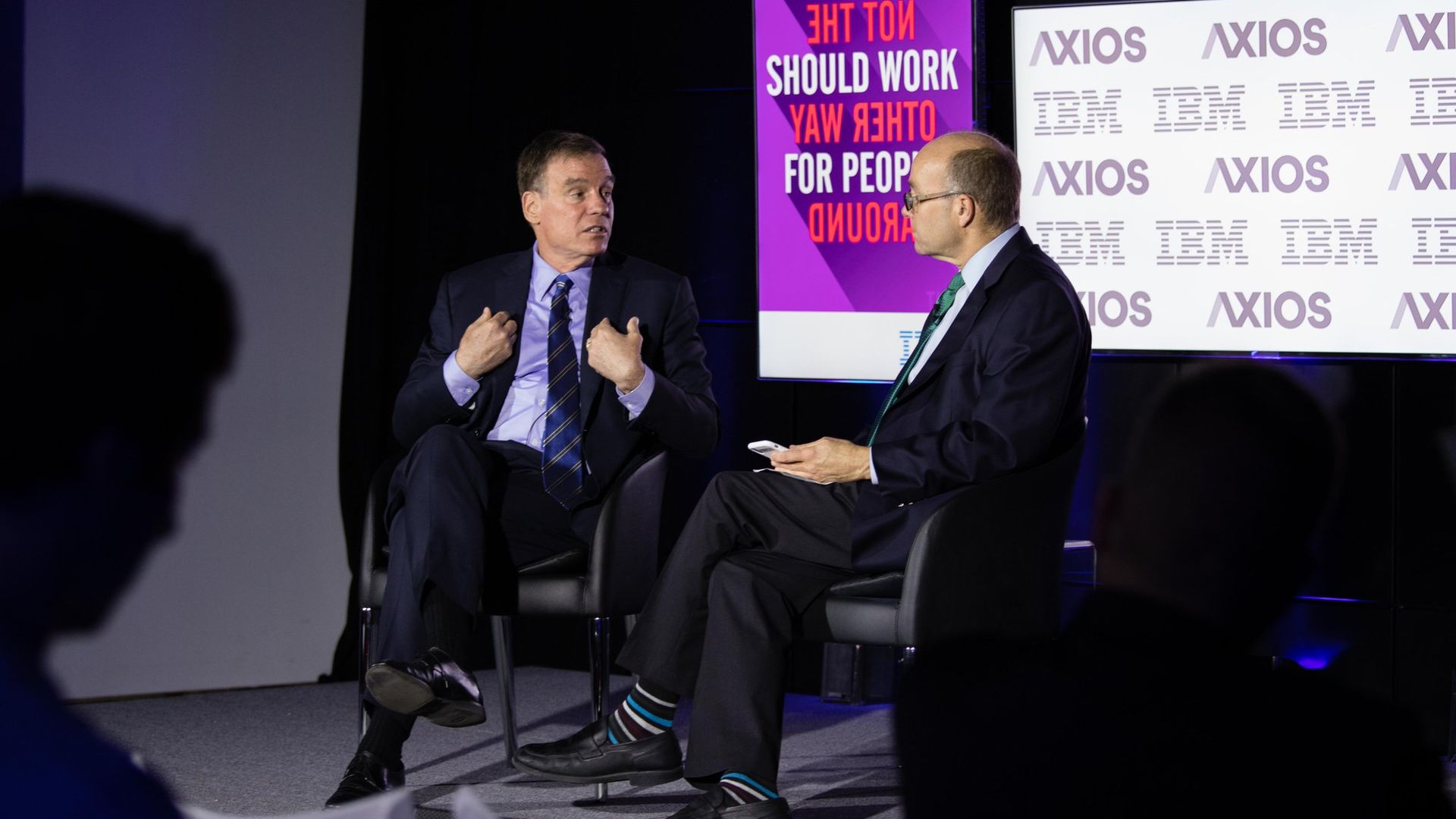 Sen. Mark Warner, the top Democrat on the Senate Intelligence Committee, criticized Facebook during a Tuesday morning Axios event after a New York Times report yesterday indicated that the company had shared user data with major telecom device companies.
"Well, unfortunately with Facebook, it is a great company, but we're seeing this pattern repeat itself."
Why it matters: Lawmakers across the aisle have expressed concerns about the new reports of data sharing at Facebook as it continues to grapple with earlier scandals over Cambridge Analytica's use of its data and Russia's election meddling.
The details:
Warner expressed concerns that Facebook data could have been shared with Chinese telecom companies like ZTE, which lawmakers worry are too close to China's government. He said he thinks "Facebook owes us that answer."
He also pointed to several possible ways to address concern about powerful internet companies, including limiting the law that shields online platforms from legal liability and making it easier for users move their data from one platform to another.
Go deeper: Inside Facebook's newest data privacy black eye.
Go deeper