Larry Kudlow: Trump "considering" separate NAFTA talks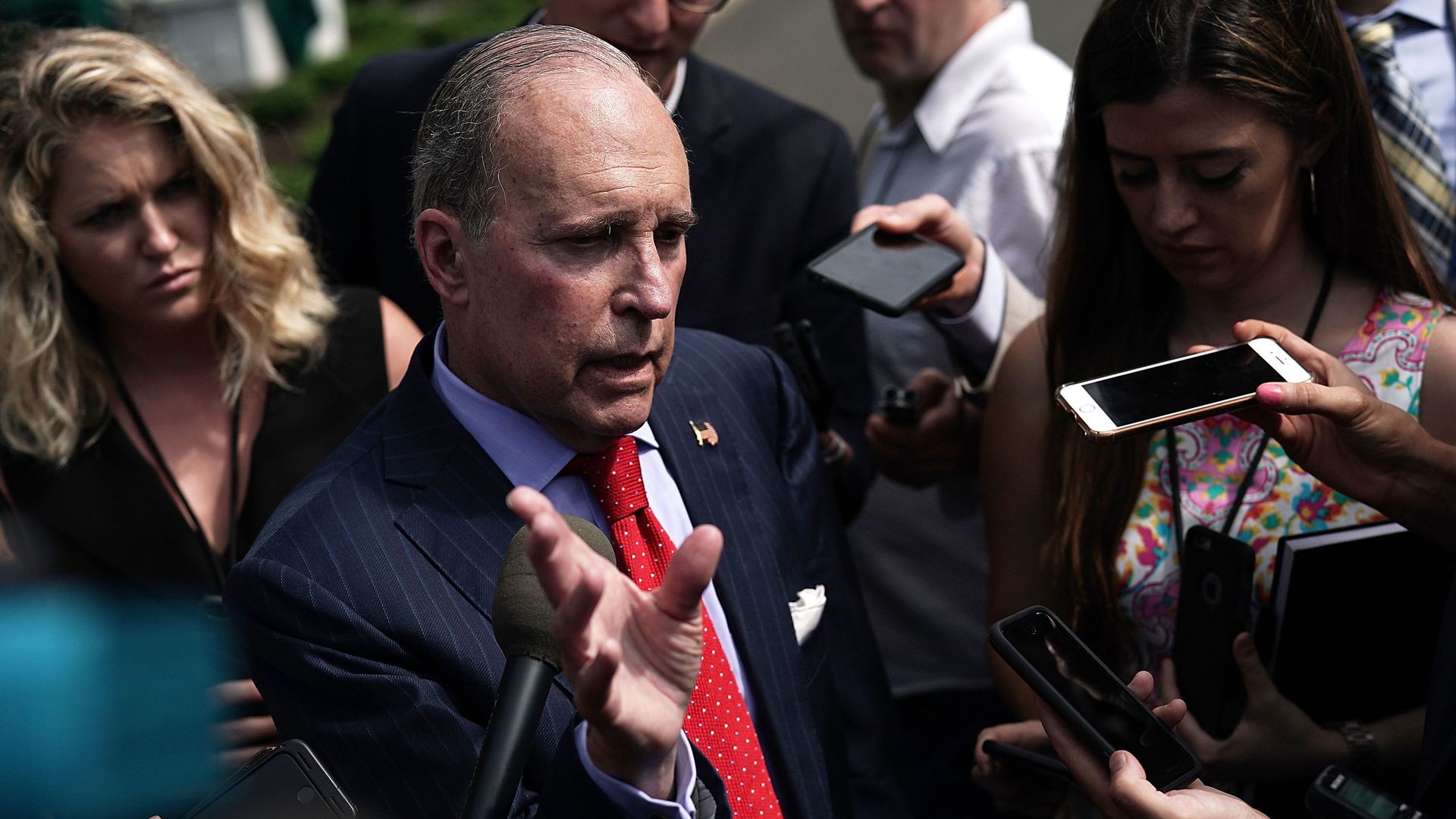 President Trump is "seriously considering" negotiating bilateral negotiations with Canada and Mexico separately, instead of all three countries renegotiating the North American Free Trade Agreement, according to White House economic adviser Larry Kudlow on Fox News Tuesday morning.
Key quote: "I know this is just three countries but still, you know, oftentimes when you have to compromise with a whole bunch of countries you get the worst of the deals," Kudlow said. Trump has often threatened to withdraw from the deal as a whole, claiming it's a "bad deal" for the U.S.
Go deeper