Former intelligence officer charged with attempting to spy for China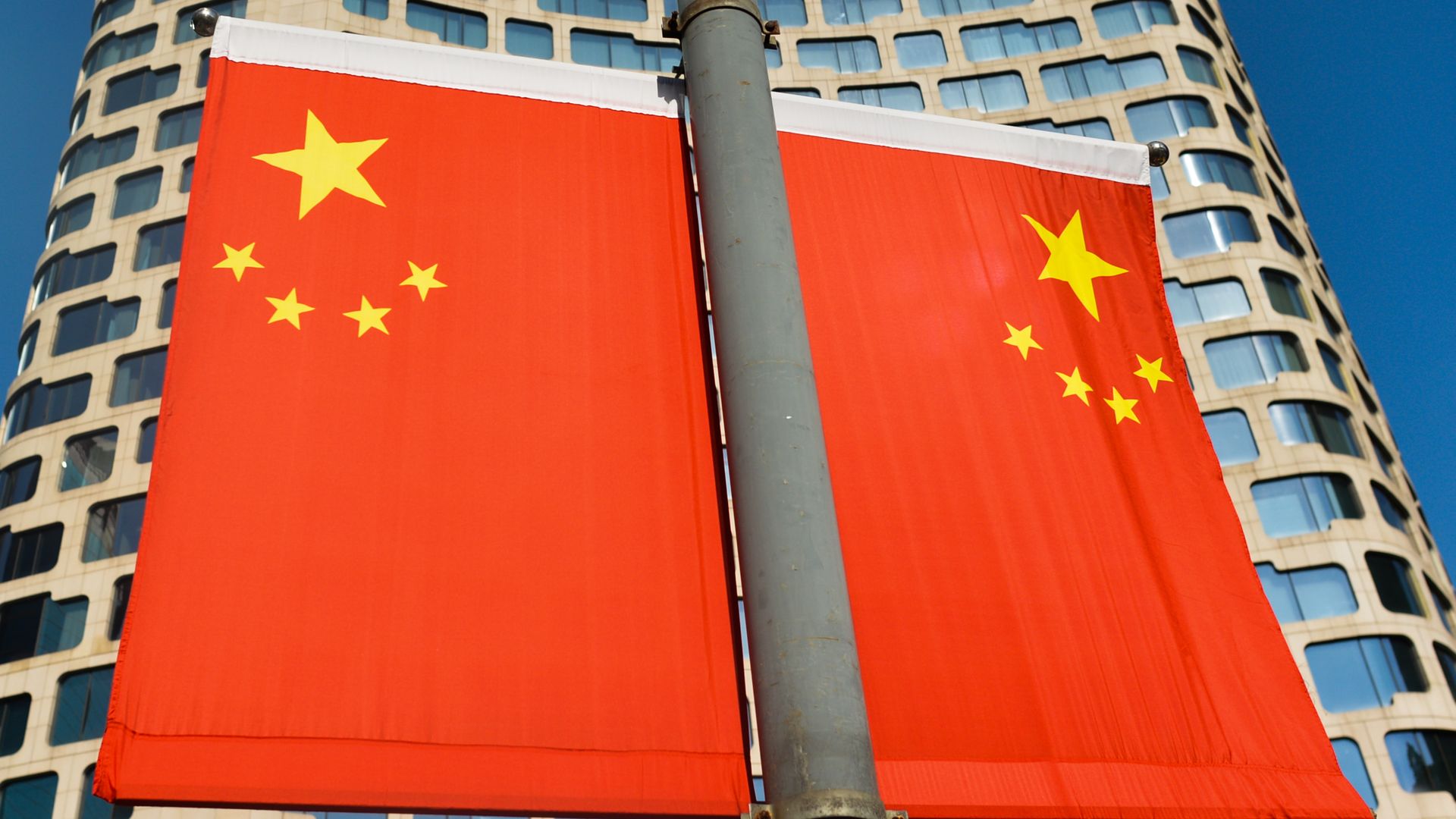 Former Defense Intelligence Agency officer Ron Rockwell Hansen has been charged with attempted espionage and for acting as an unregistered foreign agent for China, according to the Justice Department.
Why it matters: China has become a global force in espionage, and this is the second case in recent months that a former U.S. official has been charged with espionage for China.
The 1 big secret: Hansen allegedly shared locations of U.S. Cyber Command's outposts around the world — likely signaling China's interest in how the U.S. Cyber Command operates.
China has been building up its own similar command, called Strategic Support Force (SSF), with the intention of surpassing the U.S. in capability, per CyberScoop.
The Pentagon assessed that the SSF is a key component in China's plan to beat out the U.S. in cyber space and weapons development.
Background: Hansen served in the Army for more than 20 years and when he retired, began working for the Pentagon's intelligence branch in 2006. He held top-secret security clearances for both his civilian and active-duty roles and in his training he learned how to avoid detection, deter surveillance, and manage assets. He speaks both Mandarin and Russian fluently.
The timeline of alleged espionage, per DOJ documents:
Hansen kept office space and an apartment in China and traveled there "frequently."
Hansen left the DIA in December 2006.
Hansen repeatedly offered to be a double agent for the U.S. against China and sought access to national defense information in 2012 by trying to gain employment with the DIA, U.S. Army Intelligence, and with a lawmaker on the House Permanent Select Committee on Intelligence.
The FBI began investigating him in 2014 and he met with FBI agents 9 times in 2015, unaware of the investigation.
Despite the FBI's 2015 warning to Hansen that he should reach out to them if the Chinese contacted him again, he continued having more meetings in China without telling the FBI.
He attended intelligence-related conferences in the U.S, allegedly on behalf of China.
In 2016, Hansen told an FBI informant he was doing consulting work for China's Ministry of State Security.
The sting operation: Over the weekend, Hansen exchanged classified information with the FBI informant near the Seattle-Tacoma International Airport and was arrested on his way to the airport.
What's next: Hansen faces a maximum penalty of life in prison if he's convicted.
Go deeper