Elon Musk: Tesla will make 5k Model 3s a week by end of June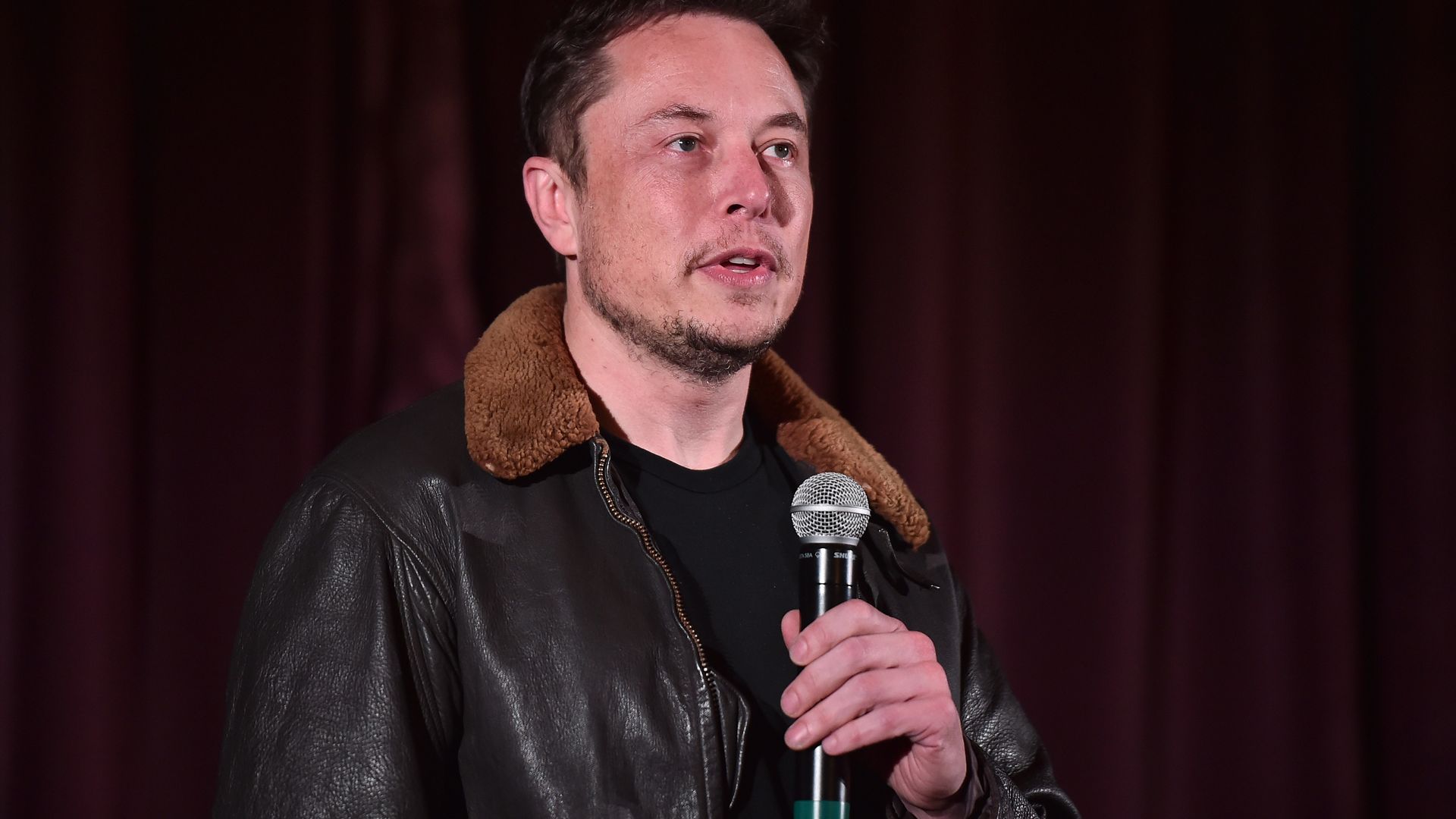 Challenged by critics who wanted to take away some of his corporate power, Tesla CEO Elon Musk told shareholders today that he will break through the 5,ooo-a-week barrier for Model 3 production by the end of June.
Musk also said he will ramp up production to 10,o00 Model 3s a week over the next year, attempting to deliver the kind of news Tesla shareholders have sought about the carmaker's first mass-market electric vehicle.
Why it matters: Musk was speaking after shareholders voted down a dissident move to take away his dual title as chairman. The promise of steadily rising production seems likely to mollify investors who have driven down the company's share price.
After falling 1.9% during trading hours, Tesla's share price rose by 1.1% after hours as Musk spoke.
When a shareholder asked whether he should believe Musk's production forecasts given his record for being late, Musk joked, "I do have an issue with time. I have a condition. My brother used to say when we were catching the bus for school, he would lie about the time."
He said, "This is something I am trying to get better at. I am a naturally optimistic person. ... I am trying to recalibrate these estimates." He noted that his technologies eventually are launched, if not on the announced time line.
In the last question from the audience, a shareholder asked why the Model 3 has been delivered so late. "We were overconfident about automated production."
Get more stories like this by signing up for Steve LeVine's weekly newsletter, Axios Future.
Go deeper