Wave watch: How California's primaries help predict general elections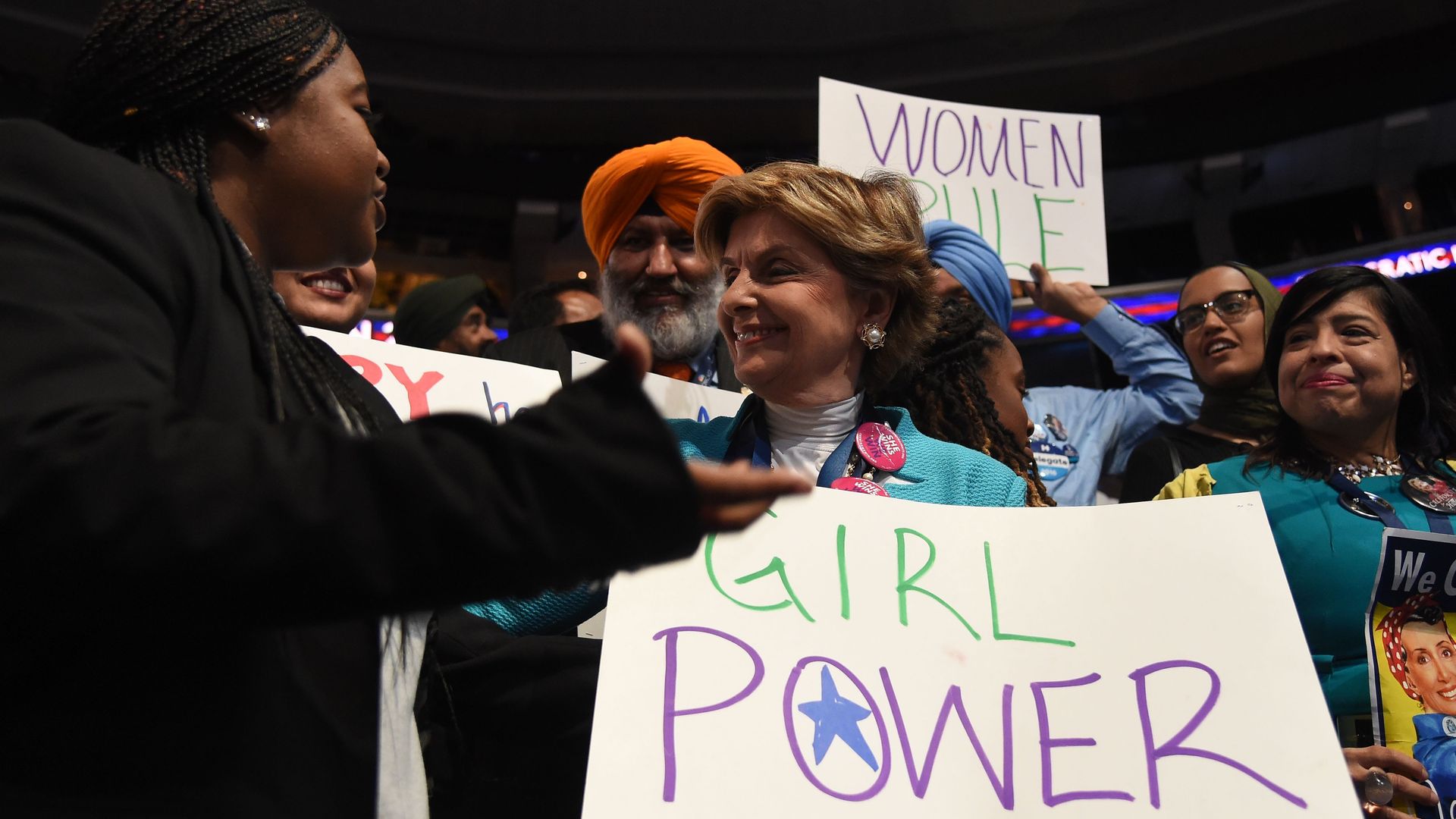 California's top-two primary system has some critics, but it's been an early look at what the general U.S. House election typically looks like, per NYT's Nate Cohn.
By the numbers: "Since 1990, the major party vote share in top-two congressional primaries in Washington (which also uses the top-two system) and California has differed from the general election result by an average of just three percentage points."
Between the lines: "There's generally a slight Republican bias, on the order of a little more than a point, presumably because the primary electorate tends to be somewhat older and whiter than the general electorate."
One example: In the 2016 primary, Rep. Darrell Issa earned 50.8% of the vote, and his Democratic challenger Doug Applegate got 45.5% — in the general election Issa earned 50.3% of the vote and won re-election.
What to watch: There are seven GOP-held districts in California that Hillary Clinton won in 2016. If Democrats take the lead in two of these, Cohn writes, "that would make the Democratic candidate a two-to-one (or better) favorite to win in the general election."
Don't ignore the long-shots. If Democrats somehow have a chance against GOP Rep. Devin Nunes, that'll be a pretty significant bellwether for November.
Yes, but: California is just a small subset of the country. "I don't believe the Romney-Clinton districts are the only path to victory in the House," Brian Stryker, a partner at the public opinion research firm ALG and who works with various campaigns across the country, told Axios. "Nobody's writing anything off — just look at Pennsylvania."
Go deeper