White House releases more details on North Korea summit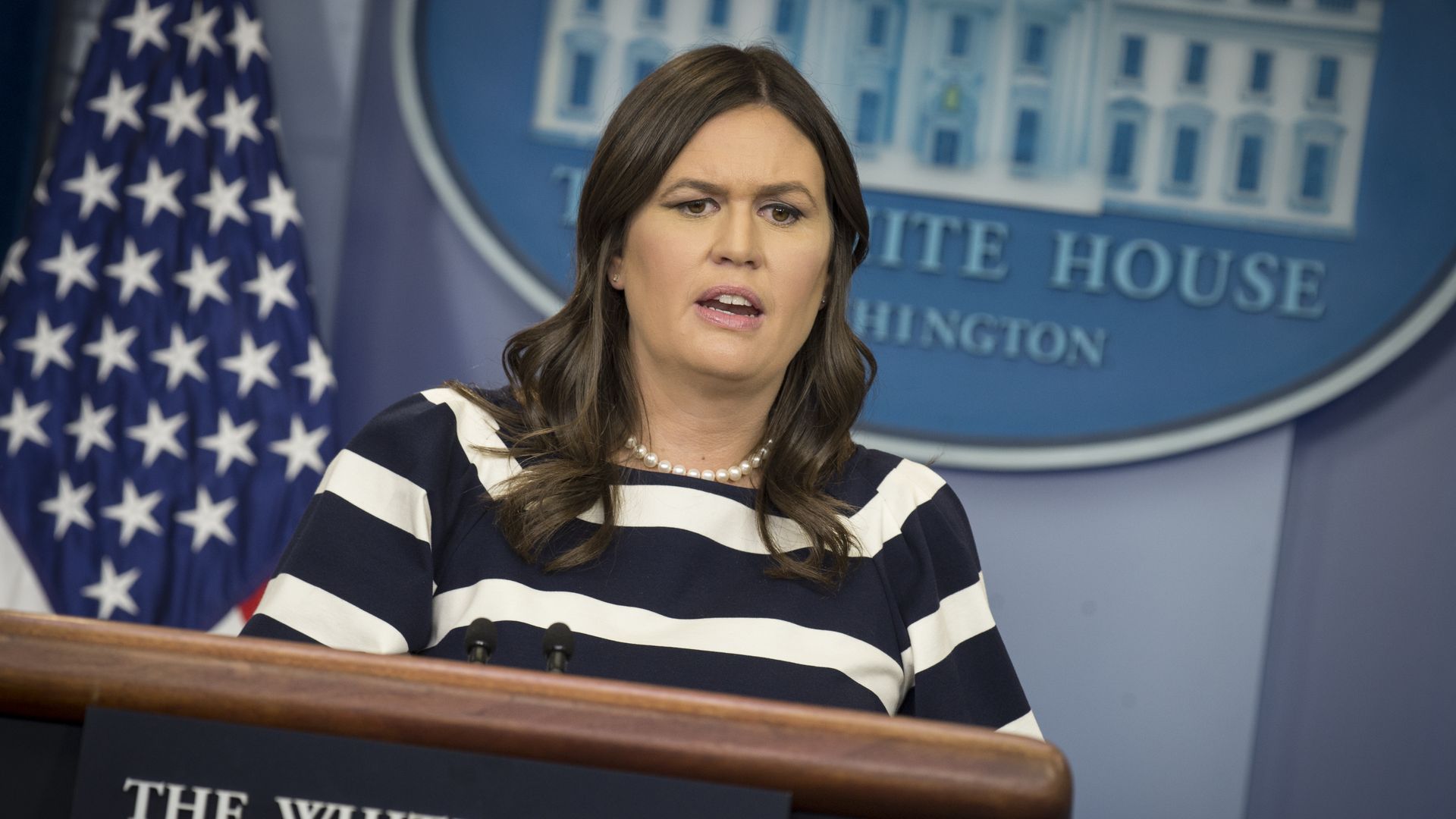 White House Press Secretary Sarah Sanders announced Monday that President Trump's preliminary meeting with Kim Jong-un in Singapore on June 12th will be at 9am local time (June 11th, 9pm EST).
What to watch: Asked whether the administration is continuing their maximum pressure campaign on North Korea ahead of the summit, added "our policy hasn't changed" toward Pyongyang. Sander was careful not to mention the term, "maximum pressure," after Trump stated last week that he wanted to avoid the language given the U.S. and North Korea are "getting along now."
More from the briefing:
Regarding Rudy Giuliani and Trump's claims that the president can pardon himself: "Thankfully the President hasn't done anything wrong and therefore wouldn't need one." She added: "Certainly, no one is above the law."
On the decision to impose tariffs on European allies, Canada and Mexico: "Without an alternative solution, tariffs are the only measures appropriate to safeguard the country."
Last year, Sanders said Trump "didn't dictate" Donald Trump Jr.'s statement regarding his 2016 Trump Tower meeting. However, Trump's attorney's have recently said that Trump in fact helped draft the letter. Today, Sanders deflected questions about the mixed-messaging: "This is a letter from the outside counsel and I direct you to them to answer that question."
On the news that EPA chief Scott Pruitt reportedly sought a used mattress from Trump Hotel: Sanders said the White House is "certainly looking into the matter."
Go deeper