Apple spotlights internet privacy features at WWDC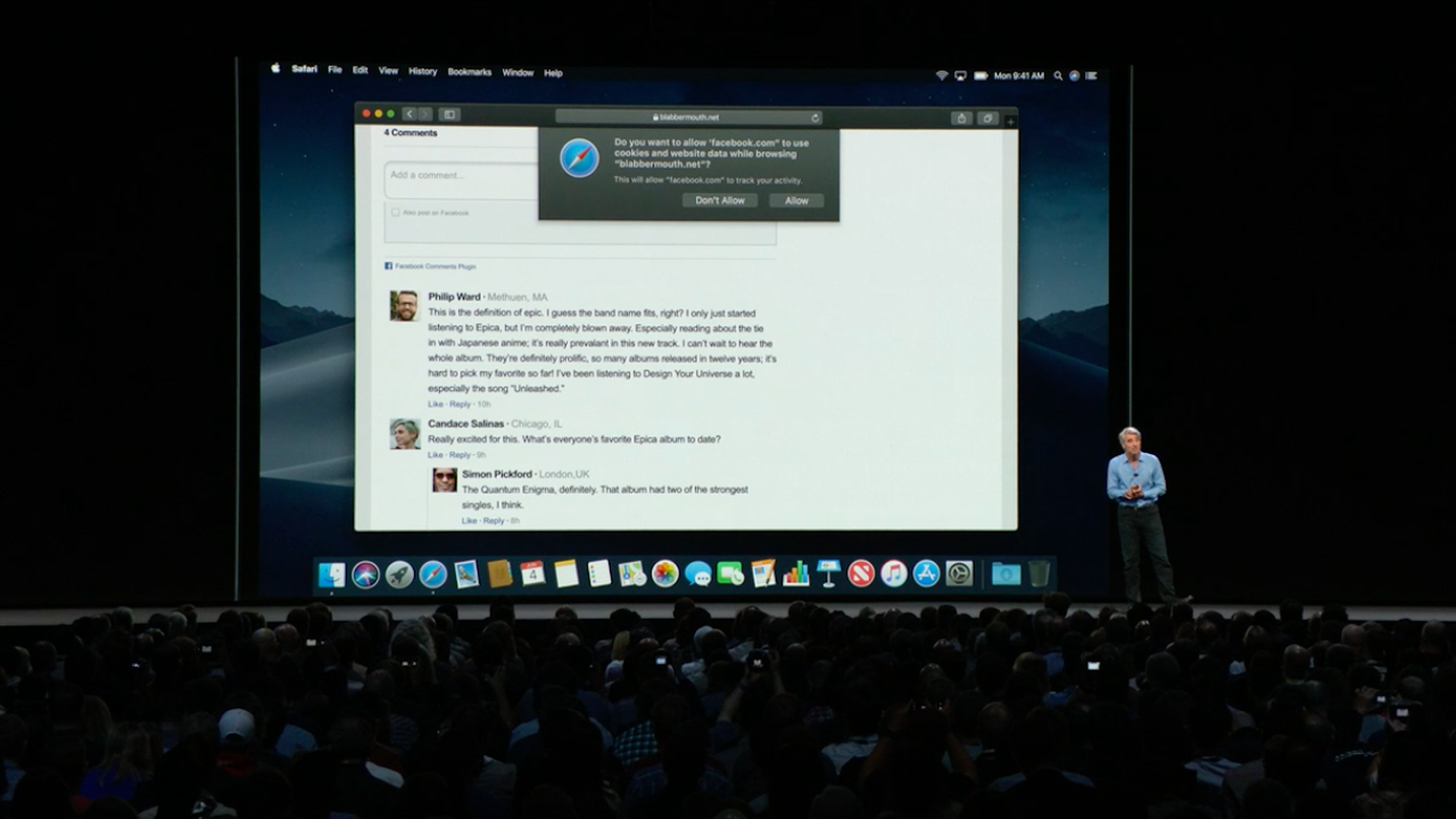 As Facebook continues to be beset with data-sharing controversies, Apple once again aimed to contrast itself with the social network by spotlighting its privacy-focused features Monday at its annual developer conference in San Jose.
Why it matters: The iPhone maker has long presented itself as an advocate of user privacy and an opponent of invasive advertising models, and Facebook's recent trials have given it more opportunities to parade those positions.
What's new: Some ad tracking systems try to identify repeat visitors and link multiple devices belonging to the same individual by taking a "fingerprint" of each device's unique setup. The upcoming version of macOS will take measures to block this practice.
Apple also said it was expanding privacy-based features it introduced last year for its Safari browser to cover social-network sharing buttons, which ad networks can also employ to track users.
During the developer presentation, Apple senior vice president of software engineering Craig Federighi showed off the anti-tracking features by pulling up Facebook's website.
More: During the conference's keynote, Apple also highlighted new features to help customers better manage the amount of time and attention they devote to their devices, as well as parental controls, another not-so-subtle reference to criticism Facebook (along with other tech companies) has recently faced.
Go deeper