The big picture: American products that now face Trump's trade war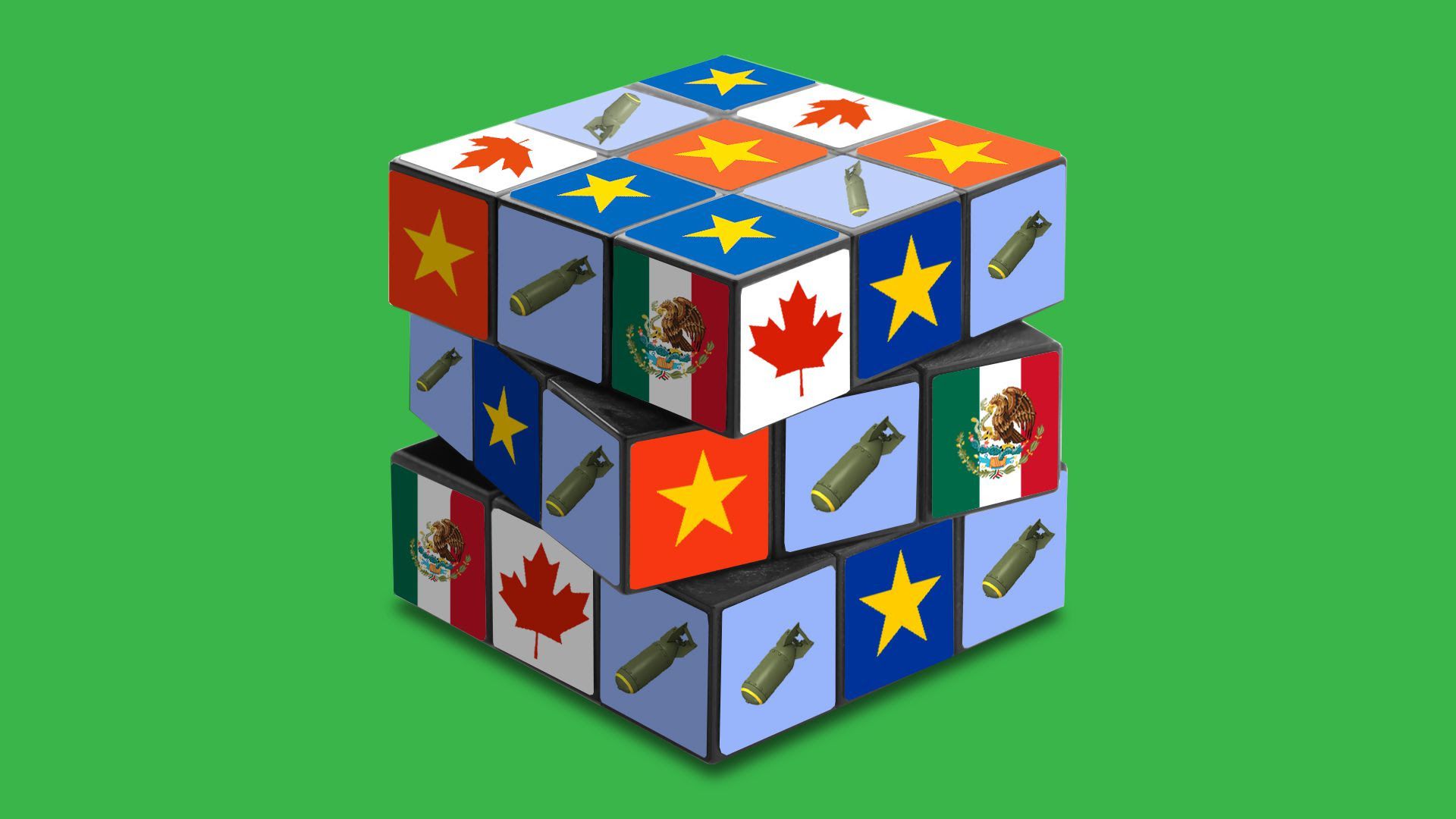 China, Canada, Mexico, and the EU are responding to Trump's trade war against each of them with their own retaliatory tariffs — or threats of them — against products from bourbon whiskey to cheese to chocolate.
Why these products are targeted: As Mexico's Secretary of Economy Ildefonso Guajardo told Mexican media earlier this week, it's about targeting districts whose lawmakers may get angry calls from constituents and companies in their states, and who then may try to get a hold of Trump's ear to influence how he moves forward.
"These are products that have political implications in districts, where important house members and senators have been raising concerns to President Trump about how he is managing these decisions. At the end of the day, the effect of this will fall over voters that live in districts that have a voice and a vote in the U.S. Congress."
— Sec. Guajardo
What's happened:
The list of products:
What to watch: Some of these retaliatory measures have a comment period, like in Canada, and could still be tweaked before becoming finalized. The retaliatory measures from the EU could take years to be implemented. Plus, Trump has left the door open to future negotiations, so the entire premise of the tariffs and the retaliation may fall apart in the end after all, adding an amount of uncertainty to the entire situation.
Impact, for now: Consumers are likely to pay more for a chunk of goods, but it's not just individuals that will feel the burn. Companies are likely going to grapple with a cascade of effects beyond just rising prices — including potential layoffs and sliced paychecks, too.
Go deeper