Supreme Court lookahead: The pending blockbuster decisions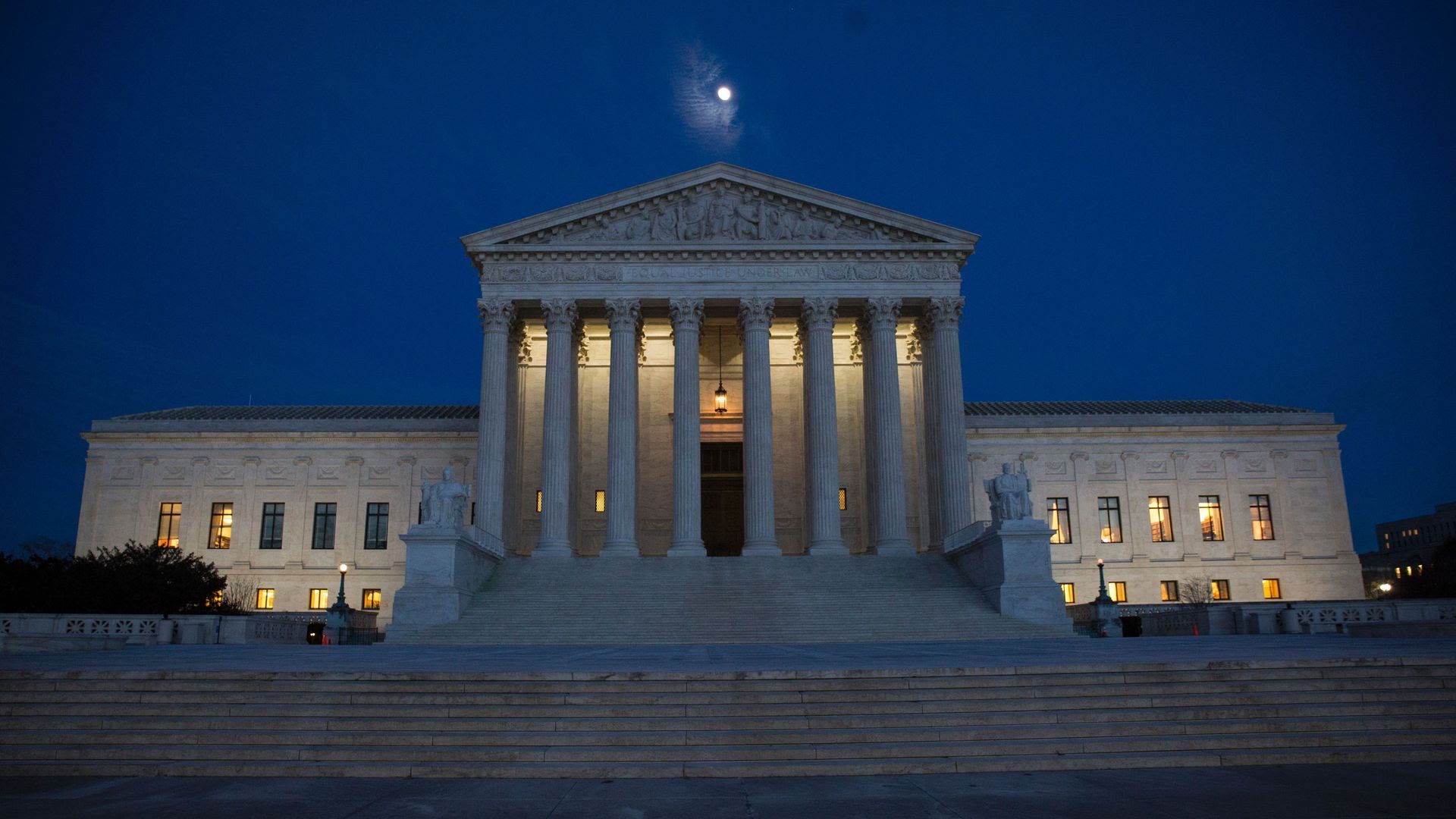 The Supreme Court has 29 cases to decide by the end of this month, including all of the term's biggest blockbusters.
Why it matters: All of these cases have enormous political implications. Some, like deciding whether partisan gerrymandering is constitutional, could directly and immediately affect the actual practice of politics.
The big questions the court still has to resolve:
The bottom line: The public-sector unions case, like the gerrymandering one, will also have the potential to immediately threaten political practices — the court is expected to limit their collective bargaining power, which in turn will likely weaken their political influence.
Cases like the travel ban and religious objections to same-sex marriage, meanwhile, threaten to reignite explosive cultural issues with the midterms just around the corner.
The X-factor: As if this month wasn't sufficiently full of drama, throw in the persistent speculation about whether Justice Anthony Kennedy will retire — giving Trump an opportunity to pull the court further to the right, especially on issues like LGBT rights.
Burn this into your brain: Any time you hear someone talking publicly about Kennedy's intentions — especially members of Congress — remember that they absolutely do not know what Kennedy's intentions are.
What to watch: The court will issue rulings Monday at 10am. Until the very end, there's no way of knowing which decisions will come down when. So all we know for sure is that we're in for a dramatic and high-stakes June at the Supreme Court.
Get more stories like this by signing up for our daily morning newsletter, Axios AM. 
Go deeper