Rudy Giuliani claims Trump couldn't be indicted, even if he shot Comey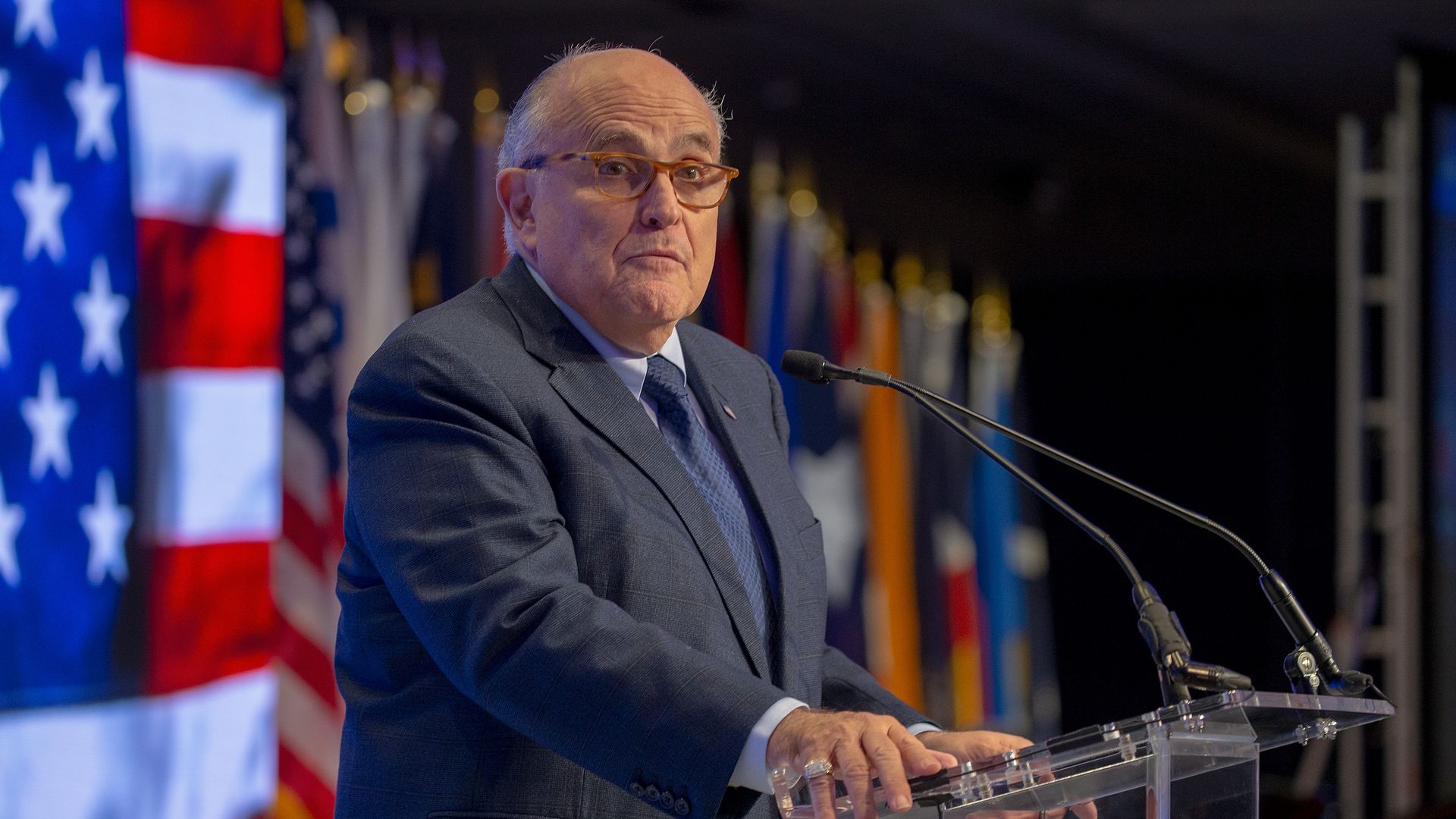 President Donald Trump's lawyer, Rudy Giuliani, told the Huffington Post Sunday that the Constitution's broad power would prevent a president from being prosecuted, even in the extreme hypothetical case that President Trump shot former FBI director James Comey instead of firing him.
"In no case can he be subpoenaed or indicted. I don't know how you can indict while he's in office. No matter what it is ... If he shot James Comey, he'd be impeached the next day. Impeach him, and then you can do whatever you want to do to him."
— Rudy Giuliani to HuffPost
Be smart: Former White House ethics lawyer Norm Eisen, who served under President Obama, told HuffPost that Giuliani's claim is uninformed and the Constitution grants no such protection.
"A president could not be prosecuted for murder? Really? It is one of many absurd positions that follow from their argument. It is self-evidently wrong."
— Norm Eisen
The backdrop: Giuliani's remarks follow a Saturday report detailing how the Trump's lawyer's bold new claim that the president can't obstruct justice because his presidential authority is so broad it makes obstruction impossible.
Giuliani also claimed on ABC News' "This Week" Sunday morning that Trump "probably" has the power to pardon himself if special counsel Robert Mueller's team finds him guilty of obstructing justice. But Giuliani clarified that Trump has no plan to do so.
Go deeper: How constitutional steps like impeachment actually work
Go deeper