Michael Cohen's secret dream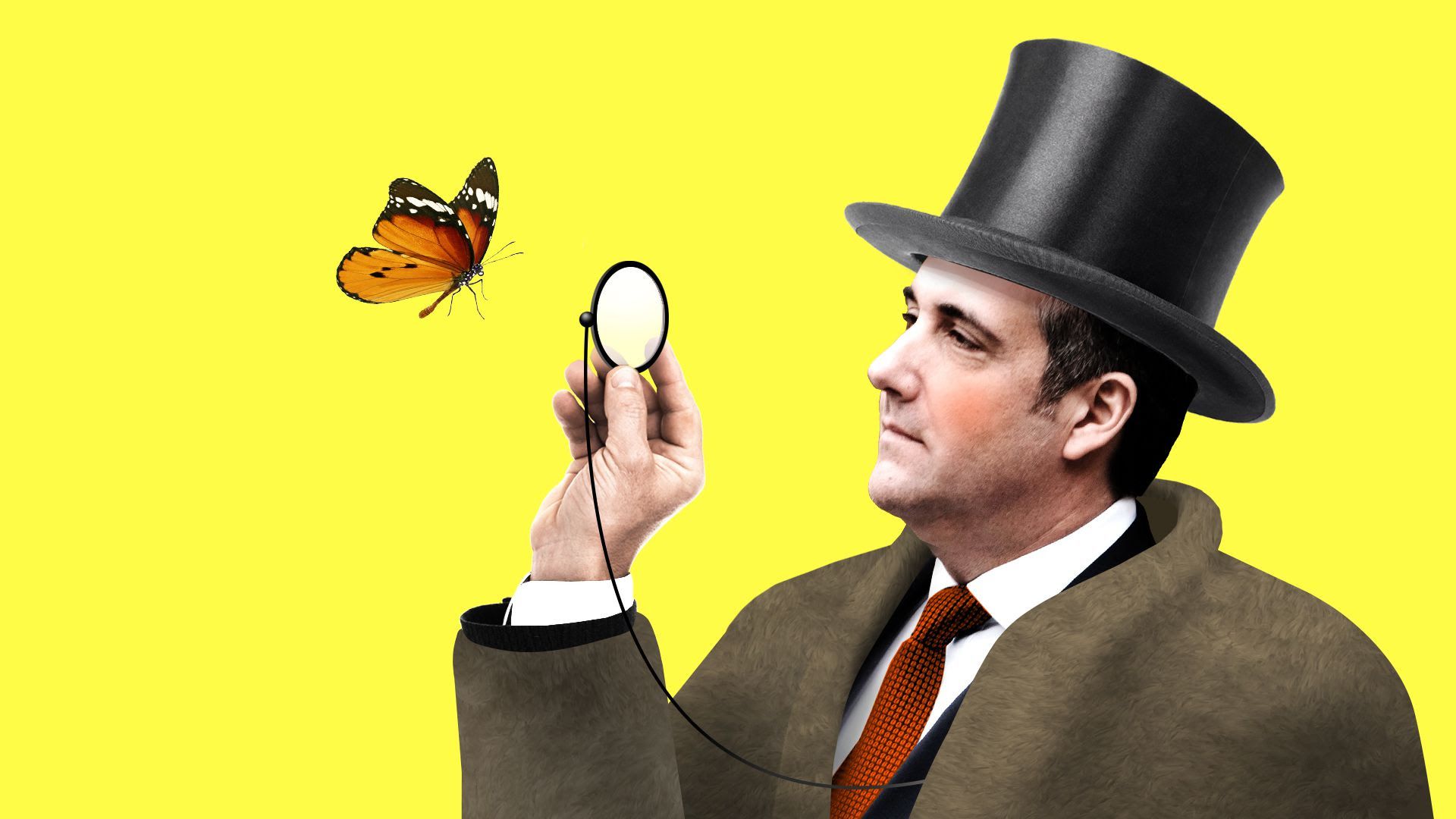 On election night 2016, shortly after Donald Trump's team realized he would win the presidency, Michael Cohen, at the Hilton Hotel on Manhattan's 6th Avenue with his daughter and friends, told a group of people about his own dreams for the future — to be mayor of New York.
"This is the beginning of a dynasty," Cohen told the group, according to a source who heard him.
Surprised by the remark, one of the people asked Trump's longtime personal attorney that if by "dynasty" he meant Ivanka or Don Junior was going to get the political bug next.
Cohen replied: "I've already got the bug."
Cohen then added: "Nobody's going to be able to fuck with us. I think I'm going to run for mayor."
Later that night, around 3:30 a.m., the Trump team was leaving its victory party at the same hotel, where escalators took the crowd from the party down to the lobby. A member of Trump's entourage saw Cohen near the bottom of the escalator and yelled out: "Cohen for mayor!" Cohen appeared to have no idea who said it, but looked over his shoulder and pumped his fist in the air.
Why this matters: The scene highlights the hubris of one of Trump's closest confidants in the hours after the election victory — and the extraordinary nature of his fall.
Cohen has since had his office raided by federal agents, as he's being investigated by the Southern District of New York on the referral of Robert Mueller.
Former allies in Trumpworld have told me they're avoiding Cohen because they assume his every move and phone call are being recorded.
Postscript: A second source told me that in the months after the election, Cohen asked their advice about setting up a campaign to run for New York City mayor. But he never ended up challenging Bill de Blasio.
I asked Cohen today about his mayoral plans. He told me: "Despite many friends suggesting that I run for mayor... I obviously chose not to. Additionally, I believe that Mayor de Blasio is doing a fine job for our city."
It's news to me that Cohen is a de Blasio fan!
Correction: An earlier version of this story said that Michael Cohen was on the 14th floor of Trump Tower on election night. It has been corrected to reflect that Cohen spent the evening with his daughter and friends at the Hilton Hotel on Manhattan's 6th Avenue.
Go deeper