Updated Jun 2, 2018 -

World
Under cloud of tariffs, a U.S. trade delegation arrives in Beijing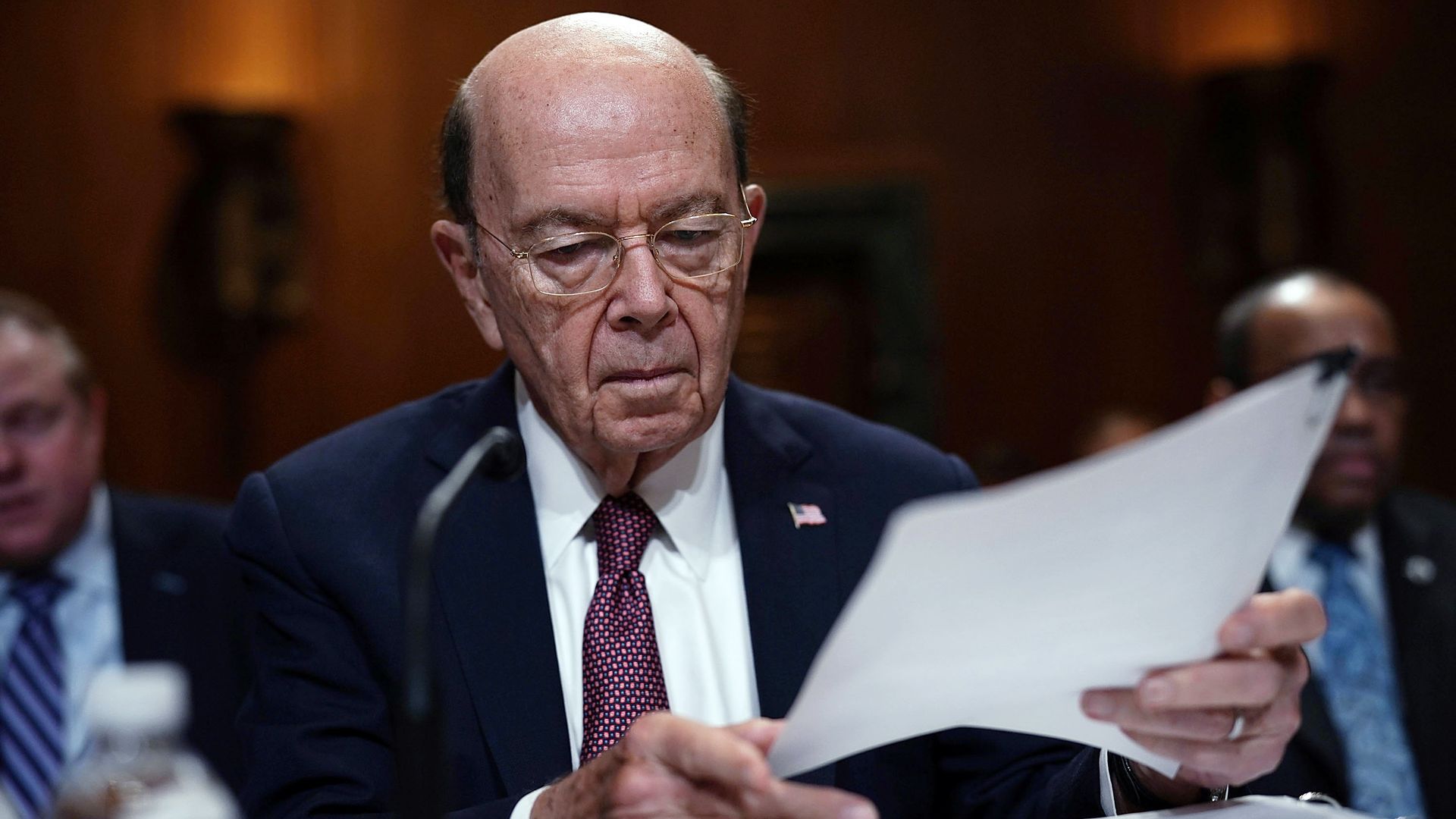 A high-level delegation of U.S. officials led by Commerce Secretary Wilbur Ross is in China to "discuss rebalancing the bilateral economic relationship between the United States and China," according to a White House statement.
Why it matters: On Thursday, the Trump administration announced it will impose tariffs of 25% on steel and 10% on aluminum on countries within the European Union, as well as Canada and Mexico, just months after announcing similar tariffs on China.
This is the second time in a month that the Trump administration has sent an advance team to Beijing to mitigate trade disputes. In May, Treasury Secretary Steve Mnuchin traveled to China in an attempt to negotiate cutting the trade deficit with China by $200 billion by 2020. Last year, the deficit reached an all-time high of $375 billion.
Flashback: As Axios' Jonathan Swan scooped last month, during the trip to China two weeks ago, White House trade adviser Peter Navarro exchanged sharp words with Mnuchin over his decision to participate in one-on-one talks with his Chinese counterpart Liu He.
Navarro — a hardliner against China — cursed at Mnuchin and fumed about being shut out of the talks, the sources said. "It stems from his belief that Mnuchin is steering them down the wrong path, policy-wise, with China," said a source familiar with their interactions.
Go deeper: What just happened with Trump's trade moves
Go deeper