California's "jungle primary" isn't working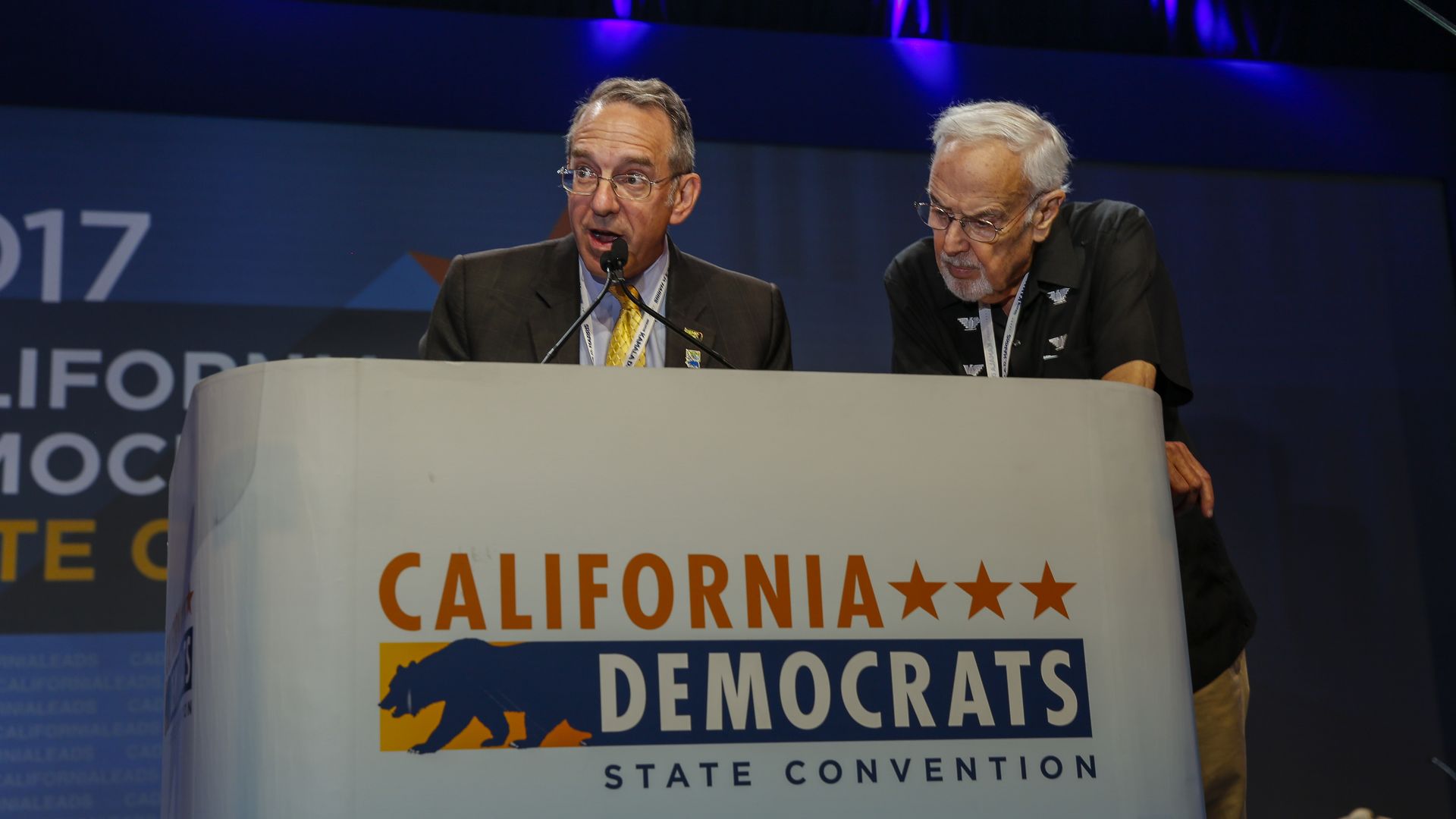 California's "jungle primary" system — where the two candidates who earn the most votes advance to the general election, regardless of party — was created, in part, so candidates would adopt more moderate positions, per AP.
Yes, but: It's not working. At least not this year when there's a hunger for progressive candidates from California's hyper-progressive base of activist voters.
State of play: There's a growing divide among Democrats, and some Republicans are trying to appeal to hardline conservatives. And leaders of both parties hate this primary system.
In California's 48th district, the DCCC is trying to elevate Harley Rouda, a moderate Democrat who used to be a Republican. The state Democratic Party supports a different candidate, and a progressive, pro-scientist group is attacking Rouda.
In the 45th district, Democrat Dave Min is backed by the New Dem PAC, which supports centrist candidates. The Progressive Change Campaign Committee (PCCC) is attacking Min and encouraging voters to oppose him. It is the group's first of many interventions to make the moderate Democrat brand radioactive.
Sen. Dianne Feinstein, a 26-year incumbent, has slowly but surely been shifting her policy stances (on things like marijuana, immigration, and the death penalty) to the left as she faces a credible challenge from progressive Kevin de León.
Eric McGhee, a researcher at the Public Policy Institute of California, told AP that he's found Republican candidates across the state aren't becoming more centrist.
Republican gubernatorial candidate John Cox, who's supported by the president, is campaigning by appealing to Trump supporters.
Patrick Little, a white nationalist running for U.S. Senate, was supported by 46% of Republican voters in an April poll.
Bottom line: The "jungle primary" system might have been a good idea in 2010 when it was adopted, but 2018 is the year progressive activists (think: Tom Steyer, George Soros) and far-right Republicans are investing heavily to reject centrists.
Go deeper: The top-two primary system, explained.
Go deeper