Updated Jun 2, 2018 -

World
Mattis slams China's militarization of South China Sea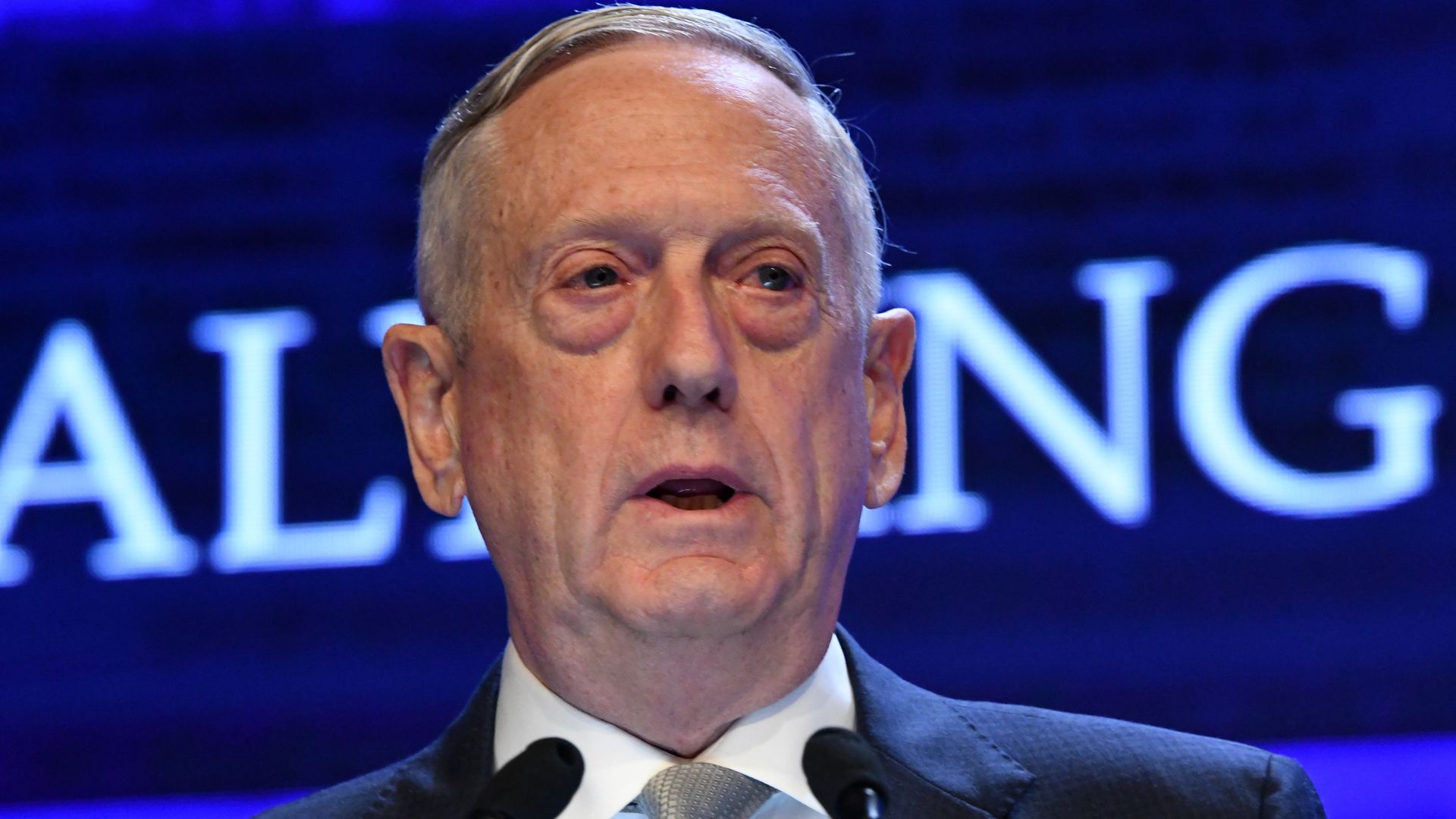 Speaking at the annual regional security conference, the Shangri-La Dialogue, Secretary of Defense Jim Mattis criticized China's ongoing militarization of the controversial islands in the South China Sea saying that its placement of weapons "is tied directly to military use for the purposes of intimidation and coercion."
Why it matters: Mattis added that China's moves are "in stark contrast to the openness our strategy promotes," and question "China's broader goals." Mattis' comment comes on the heels of efforts from the U.S. "to navigate increased tensions with Beijing, even as the Trump administration seeks Chinese help in curbing North Korea's nuclear ambitions," reports the New York Times.
Timing: The Times adds that "Mattis recently disinvited the Chinese military from a large, multinational naval exercise this summer due in part to China's positioning of those weapons, including antiship and surface-to-air missiles, on the Spratly Islands."
Go deeper