White House slams ad comparing Trump to Osama bin Laden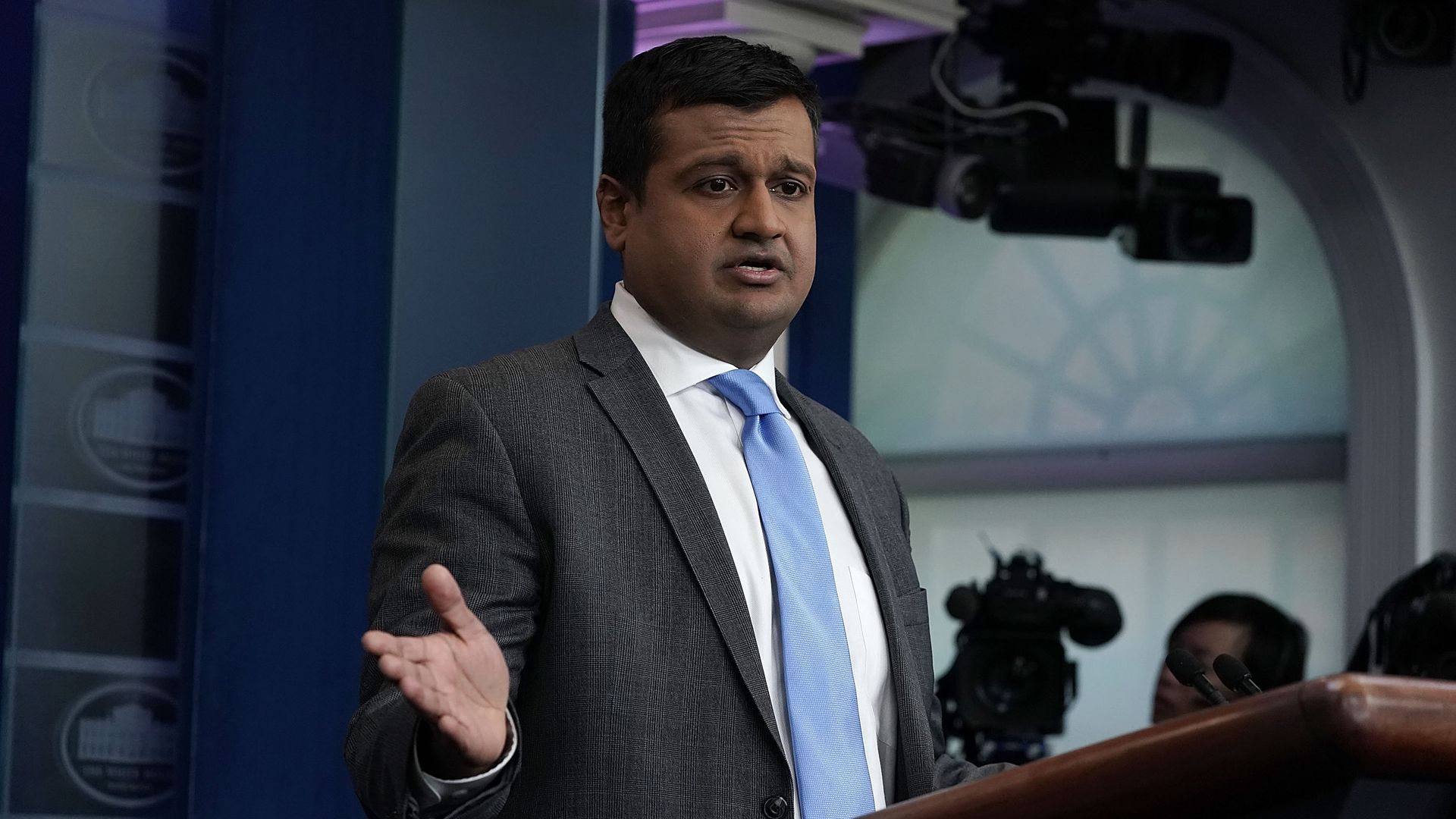 White House deputy press secretary Raj Shah on Thursday criticized a campaign ad from a Democratic House candidate in Virginia that compares President Donald Trump to Osama bin Laden as "nothing short of reprehensible."
"Leaders from across the political spectrum — starting with Leader Pelosi — must swiftly condemn this abhorrent message."
— Raj Shah, per a White House press pool report.
The backdrop: The candidate, Dan Helmer, is running in a crowded field for Virginia's 10th congressional district. He's seeking to unseat Rep. Barbara Comstock, who's reportedly one of the most vulnerable House Republicans.
Drew Hammill, a spokesman for Pelosi, told Politico that the Minority Leader "does not condone the end of this ad," adding that "if the president wants to join in raising the level of civility in politics, he should begin with himself."
Go deeper