In focus: Trump's coal and nuclear bailout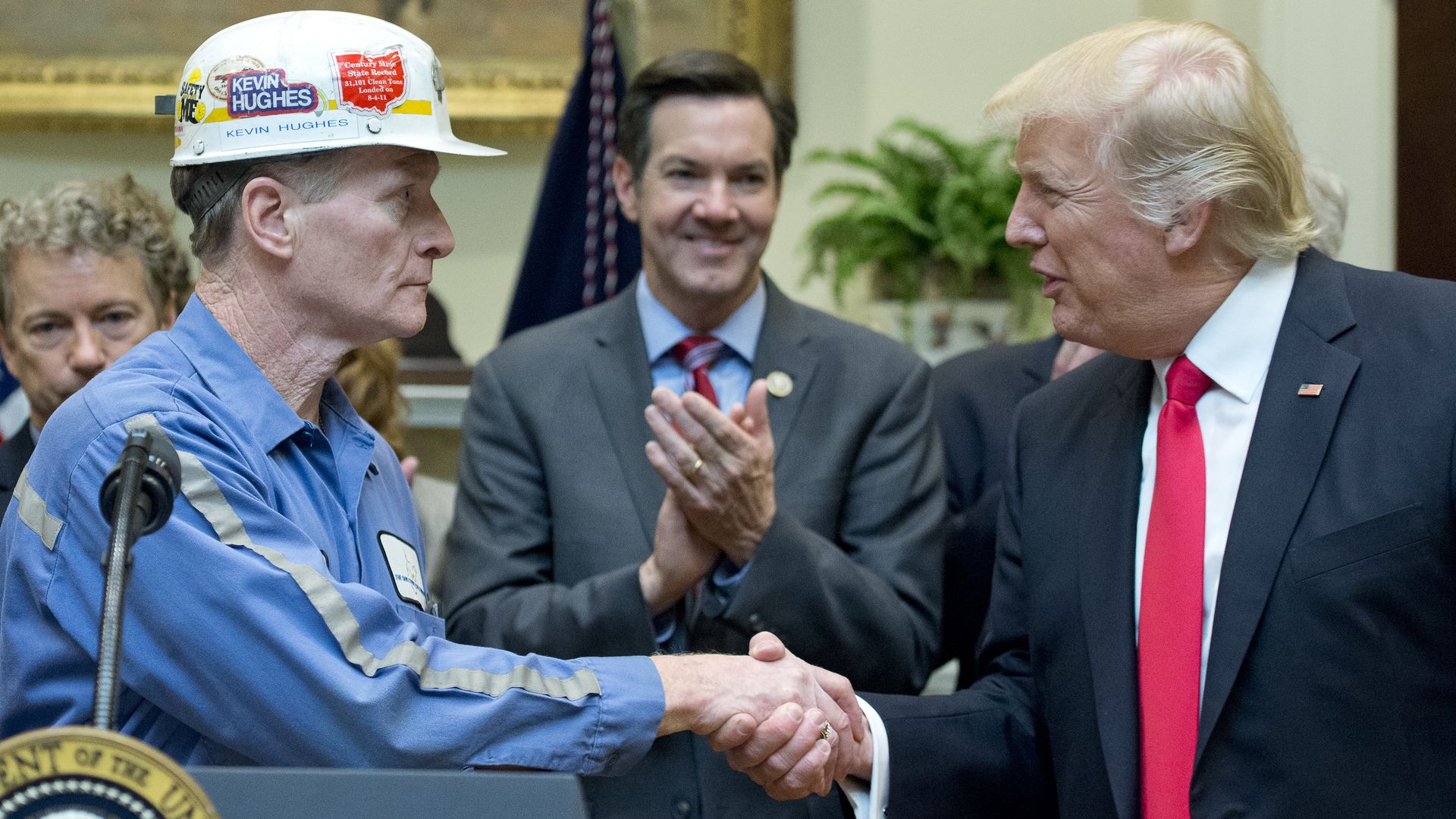 Bloomberg broke a story last night about the emerging structure of long-discussed Trump administration efforts to aid economically struggling coal-fired and nuclear power plants.
Why it matters: Per their story, the plan would "represent an unprecedented intervention into U.S. energy markets."
One level deeper: The news service obtained a memo — circulated ahead of a National Security Council meeting scheduled for today — describing plans for Energy Department use of emergency powers to force grid operators to buy power or power capacity from at-risk plants.
"The agency also is making plans to establish a 'Strategic Electric Generation Reserve' with the aim of promoting the national defense and maximizing domestic energy supplies," Bloomberg reports.
To be sure: Bloomberg notes that there's "no indication whether" Trump has signed off on the plan or when it might be implemented.
Between the lines: The story is the latest twist in intense political and lobbying battle over the fate of power plants that will or might go offline under market pressure from cheap natural gas, stagnant demand and the growth of renewables.
Administration officials argue that action to keep coal and nuclear plants going is essential for the reliability and resilience of the power system, but the claim is hotly disputed by many experts.
Go deeper