Justin Trudeau says NAFTA talks failed thanks to Pence ultimatum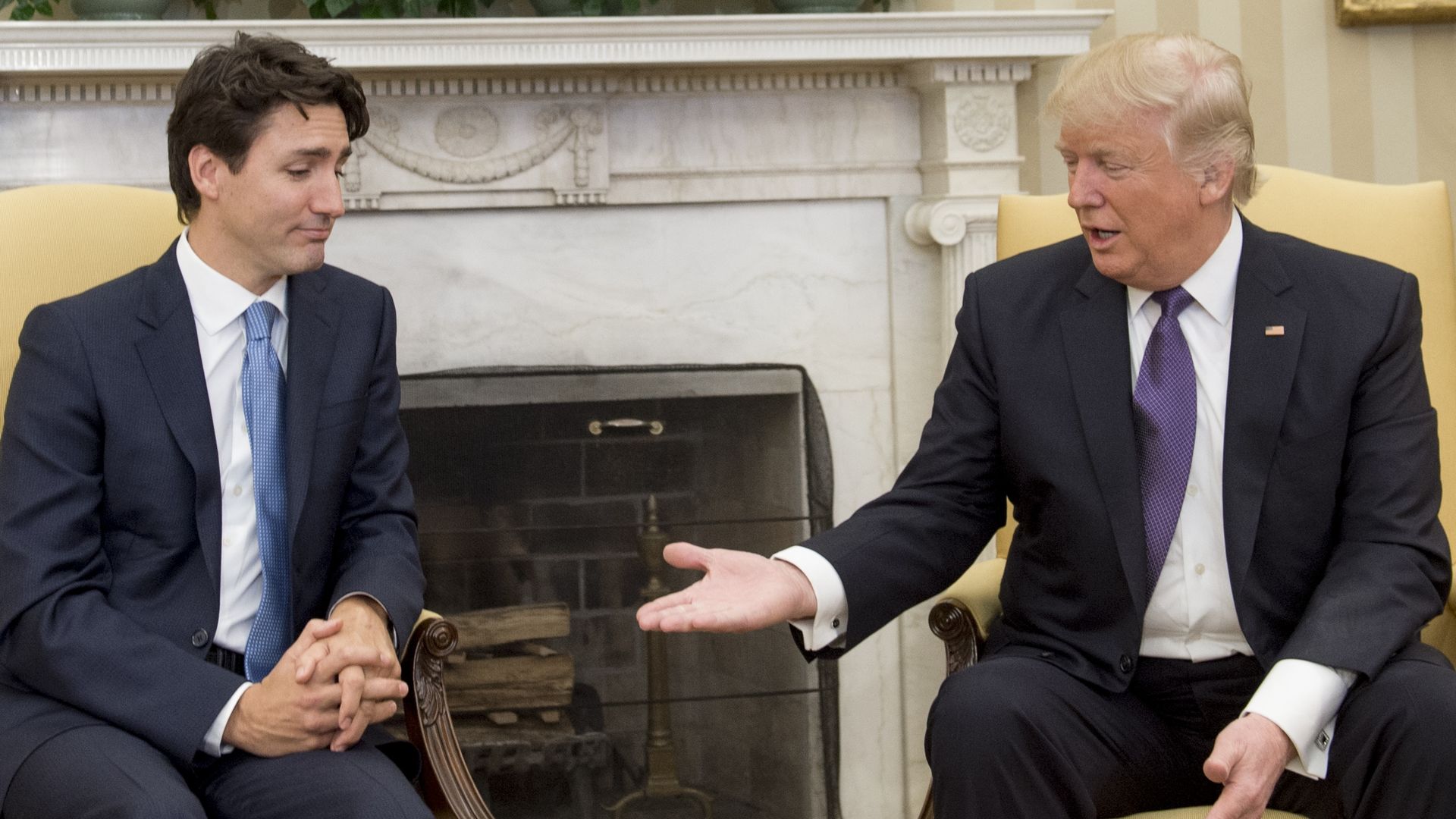 Canadian Primer Minister Justin Trudeau said that an ultimatum made by Vice President Mike Pence knocked down months of intense negotiations between his country, the U.S. and Mexico to revamp the NAFTA trade agreement, reports the Washington Post.
The backdrop: Trudeau said he was prepared to travel to Washington this week in an effort to renegotiate the NAFTA deal, which President Trump demanded as a precursor to exempting Canada and Mexico from planned steel and aluminum tariffs. However, after Pence stated that such a meeting would only occur if a "sunset" provision, which mandated that any NAFTA deal expire automatically in five years, was in place, the meeting fell through.
"I had to highlight that there was no possibility of any Canadian prime minister signing a NAFTA deal that included a five-year sunset clause, and obviously the visit didn't happen."
— Canadian PM Justin Trudeau
President Trump appeared to respond to Trudeau on Twitter Friday morning, when he accused Canada of treating American farmers and Agricultural business "very poorly," and called for Canada to "take down their trade barriers!"
Timing: Trump announced Thursday that the U.S. will be imposing steel and aluminum tariffs on Canada, Mexico and the European Union.
Shortly after, Trudeau announced retaliatory tariffs on U.S. steel, aluminum and other products, to match the total value of Canada's 2017 steel and aluminum exports to the U.S.
Trudeau also called the tariffs "totally unacceptable," and said he finds it "inconceivable" that "Canada could be considered a national security threat to the United States."
Go deeper