Steve Bannon does nationalist victory lap — in Italy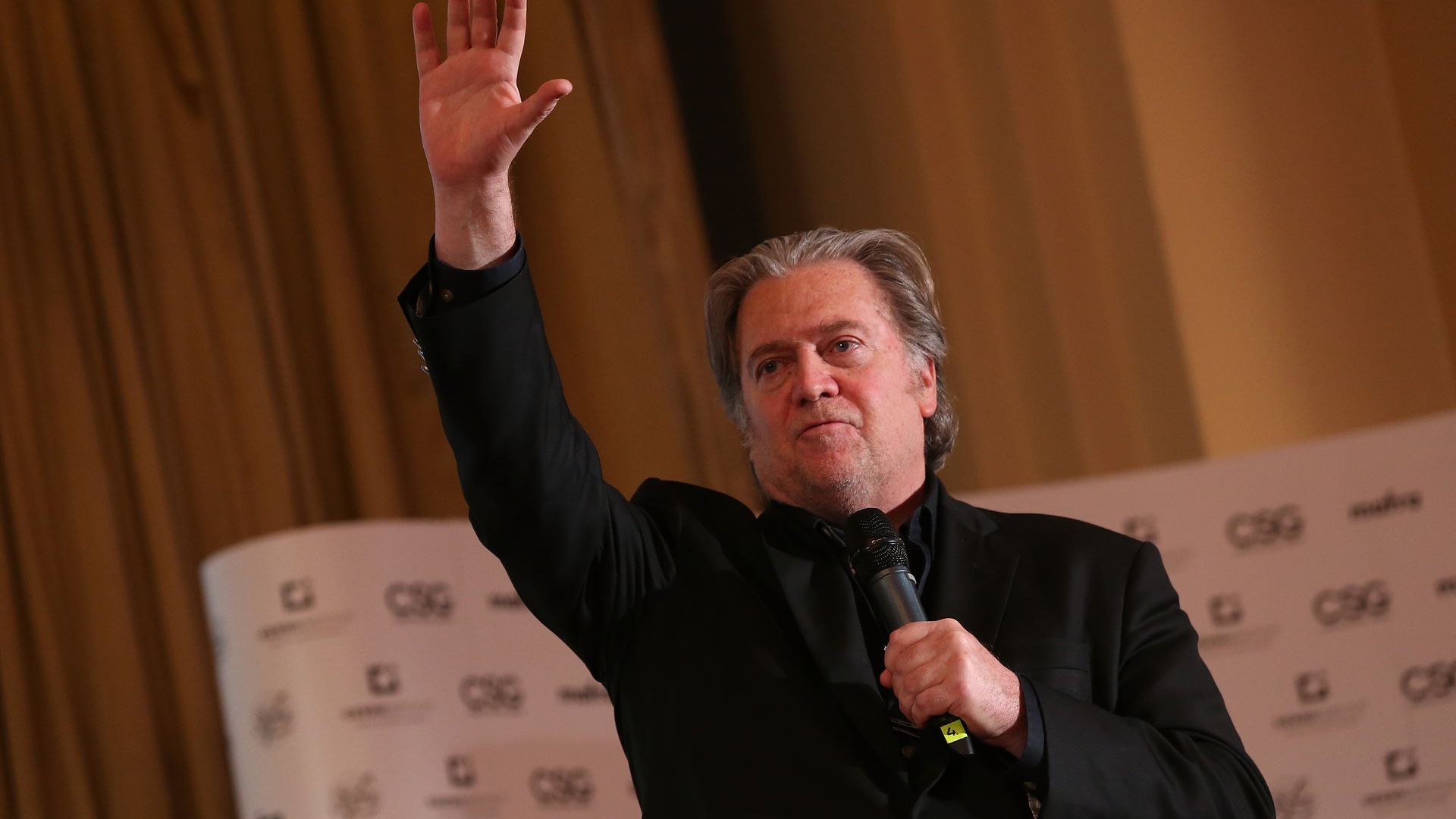 The 5 Star Movement and the League agreed on a new cabinet Thursday, and after vetoing the last proposal from the populist parties, President Sergio Matarella signed off.
One happy man: Steve Bannon has been in Italy in recent days promoting the coalition-in-waiting. Sources tell Axios he met with Matteo Salvini, the leader of the League, in March and encouraged him to partner with Five Star.
Political newcomer Giuseppe Conte is still slated to serve as prime minister, but the crucial finance minister position will go to little-known economics professor Giovanni Tria.
The economic program of the two euroskeptic parties, which were the two big winners in March's election, has caused a storm in European markets the last two weeks.
Go deeper