Friday special: Mike's summer beach reads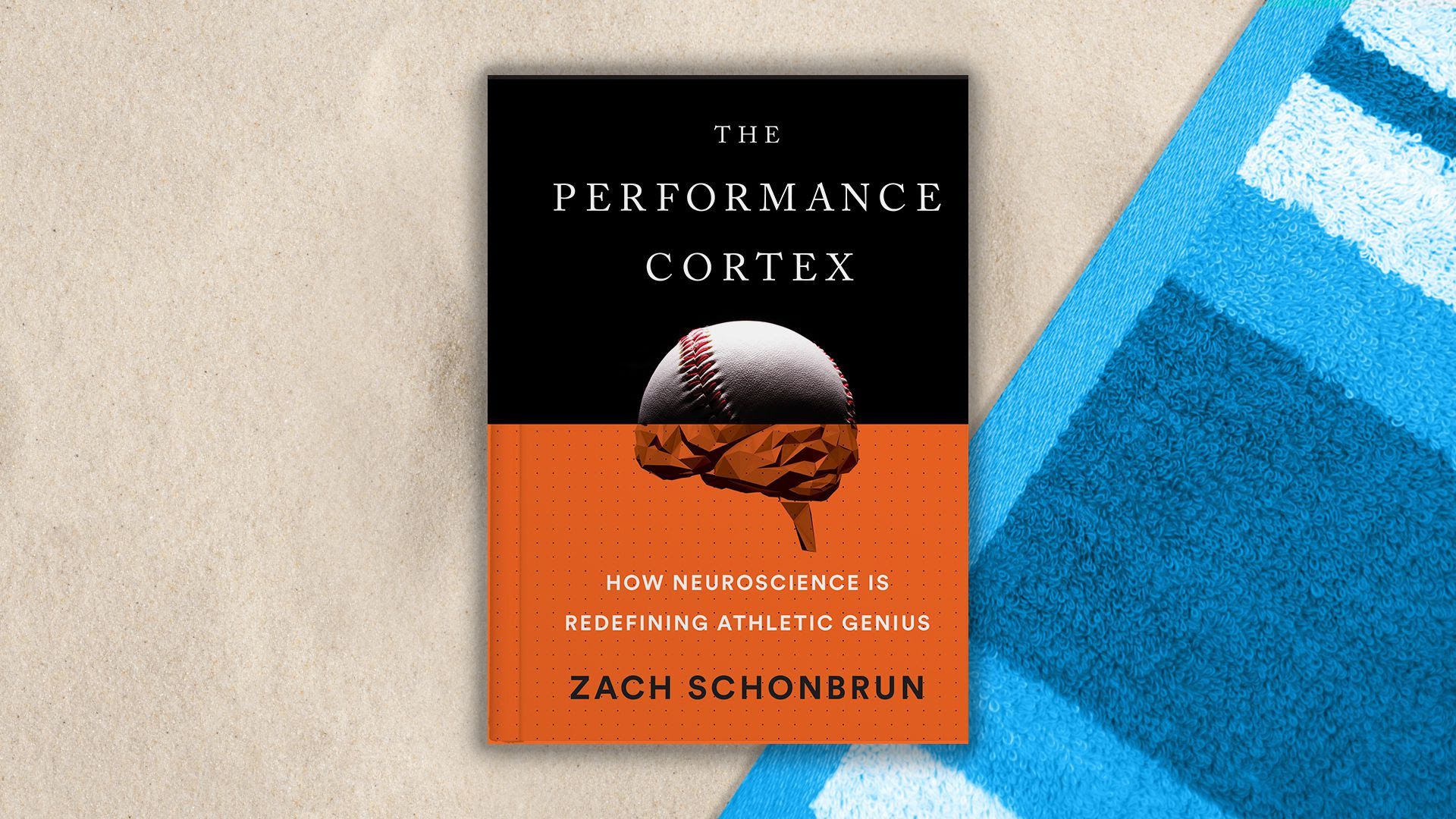 Each Friday in Axios PM this summer, I'll be telling you about a book I've just read and recommend, or one that I'm excited to dive into over the coming weekend.
My leadoff beach read, which got a lot of buzz when I passed it around the News Desk at Axios HQ ... "The Performance Cortex: How Neuroscience Is Redefining Athletic Genius," by Zach Schonbrun, one of the most refreshing bylines in the N.Y. Times sports pages (Dutton).
"All my life I had admired athletes, fantasized about being one myself. ... All my life I had focused on the body. I realized now that my attention had been amiss." So the book focuses on "how the motor system produces the performances we watch and adore."
Dive in for "Why We Have a Brain" ... "Why Stephen Curry Is a Genius" ... "The Intelligence in Our Skin" ... "How Tom Brady Won Super Bowl LI" (spoiler: "the brain's inherent GPS") ... "A Paralyzed Man Who Moved."
I'll be sharing your suggestions, so please shoot a note to [email protected]. And if you know someone who would enjoy our virtual book club, suggest they subscribe to Axios PM: http://link.axios.com/join/pm-signup
Go deeper