Report: Brexit secretary to give Northern Ireland joint UK, EU status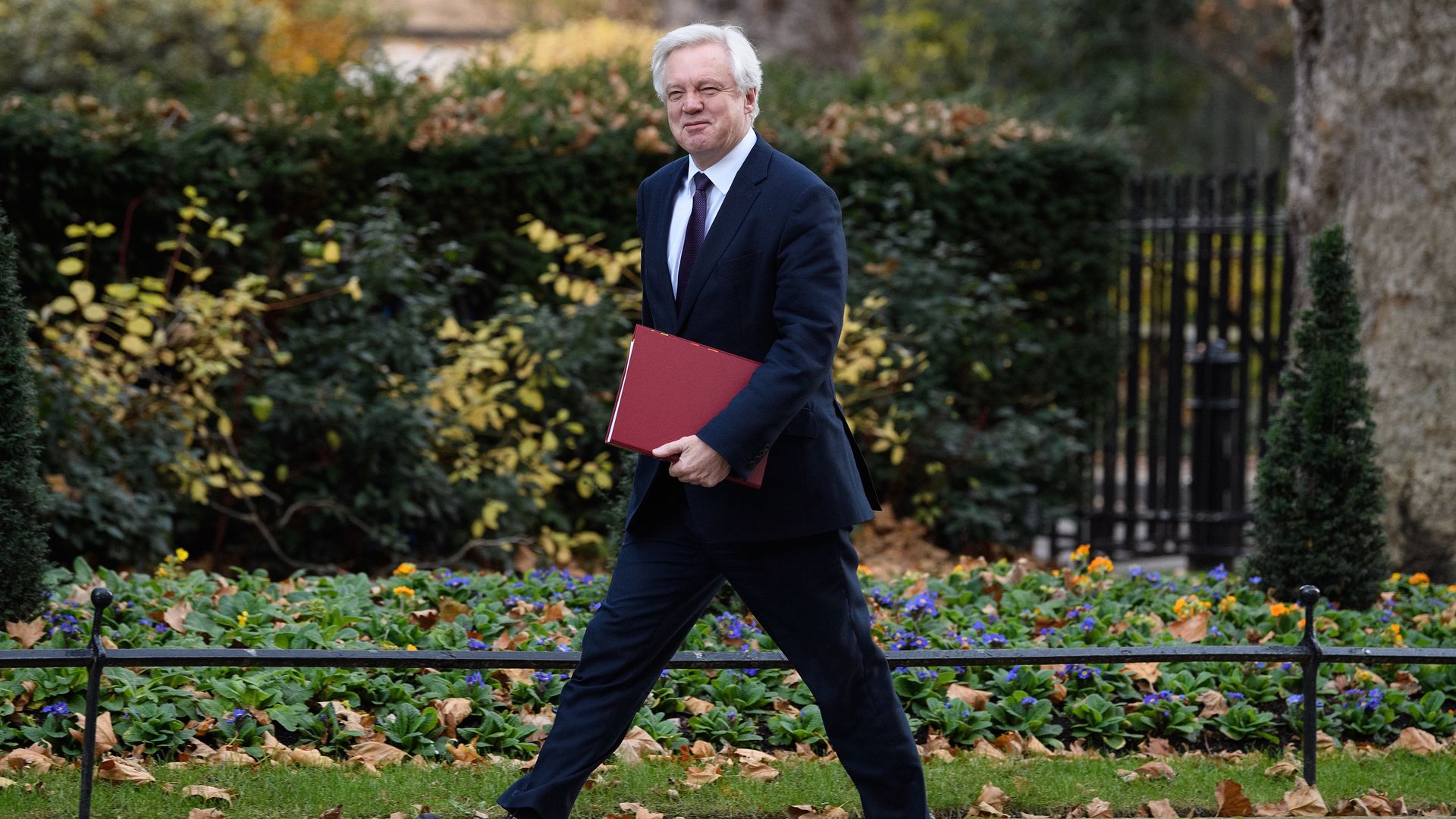 Brexit Secretary David Davis is crafting a Brexit plan to give joint UK and European Union status to Northern Ireland that would allow both to trade freely, per Reuters, citing local reports.
The details: The proposal would also include so-called buffer zones along the border to remove checkpoints. Davis' plan comes after British Prime Minister Theresa May said she would pull the UK out of the EU customs union. One of her plans allows the UK and EU to have separate customs areas while using technology to reduce costs and ongoing disagreements at the border. The other would impose tariffs "with no requirement of declarations of goods crossing the border," per Reuters.
Go deeper