Poll: Americans believe Trump's tweets are bad for U.S.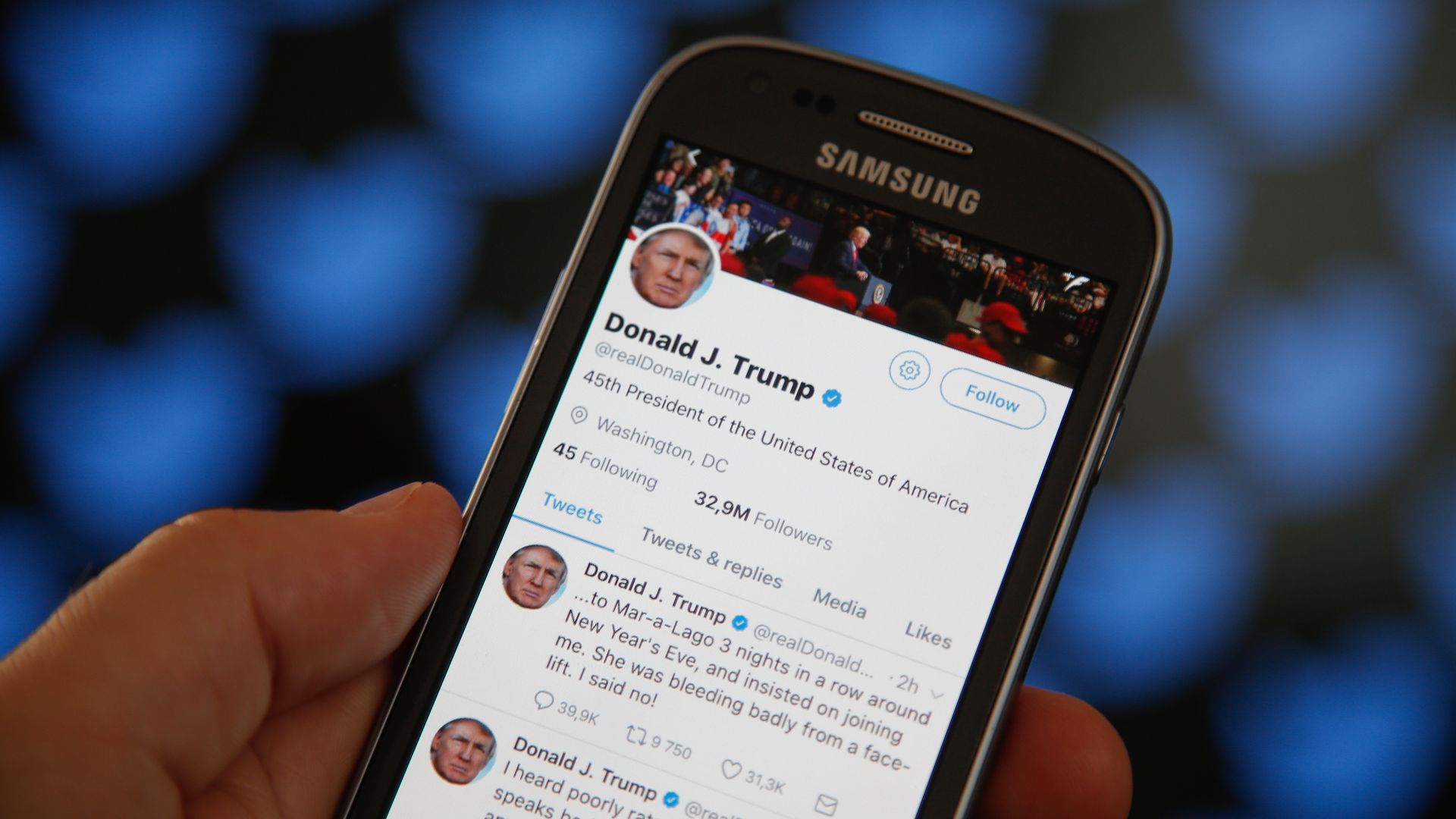 Americans believe President Trump's tweets are harmful to the United States, according to a Politico/Morning Consult poll.
Why it matters: The president's Twitter feed — with more than 52 million followers — is his favored form of instant communication and messaging.
By the numbers:
62% of voters feel Trump's use of Twitter is a bad thing — up from 59% a year ago.
20% of voters believe his feed is a good thing.
72% of voters believe Trump uses Twitter too much.
What Republicans say: 58% of Republicans believe the president tweets too much. 38% of Republicans say his Twitter use is a bad thing.
2018: 31% of voters think his tweets will help Democrats in November. 31% think it will hurt Democrats.
The media: 23% of voters think his tweets help the media. 47% think his tweets hurt the media.
Go deeper: Who Trump attacks the most on Twitter
Go deeper