Voters don't trust Republicans to handle sexual harassment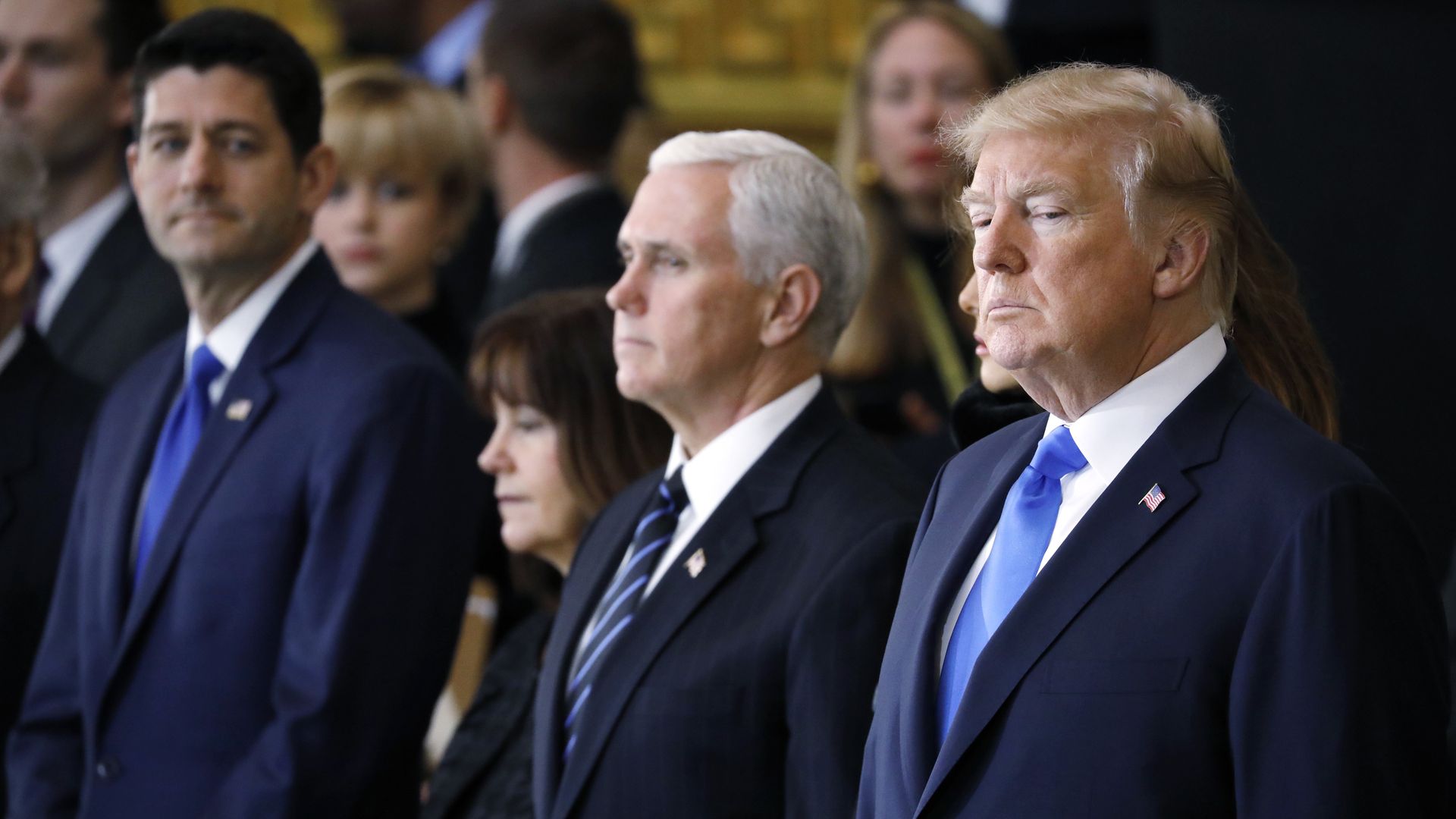 A new Politico/Morning Consult poll shows only 26% of voters trust Republicans to handle sexual harassment and misconduct issues in the workplace.
Why it matters: This is the year #MeToo hits the campaign trail. Voters will be less tolerant of misconduct from their elected representatives, and they've witnessed how both Democrats and Republicans in Congress have handled this issue over the last year. Some progressive groups are even requesting candidates to disclose instances of sexual harassment.
Other battle lines: The poll found that 44% of voters trust Republicans more than Democrats on the issues of jobs, the economy, immigration and national security. These are all top issues for Americans when they head to the voting booths in November, and the daunting numbers for Democrats could make it harder for them to take back the House.
Yes, but: Health care is a consistently prioritized issue for voters across the country, and those polled trust Democrats 44% to 37% to handle that issue in Congress.
Democrats also got higher marks on the environment (50%,) energy (43%,) education (45%.)
One more thing: A majority (52%) of voters think Congress should prioritize investigating whether some of President Trump's campaign officials had contacts with the Russian government during the 2016 election.
Go deeper: The #MeToo moments on the campaign trail.
Go deeper