By the numbers: Roseanne was covered more than Puerto Rico study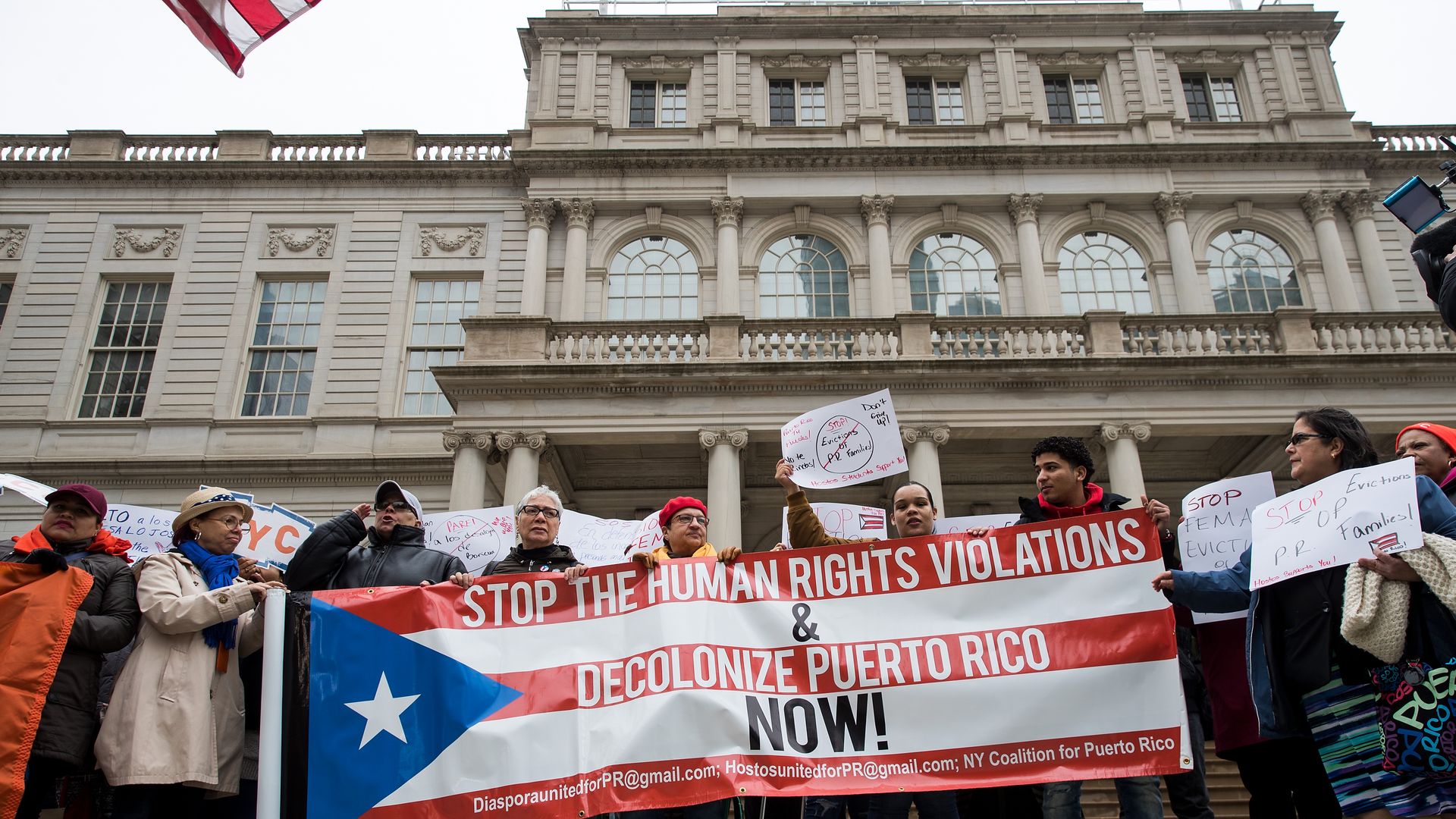 The cancellation of Roseanne Barr's ABC show as a result of a racist tweet was covered far more than a Harvard study revealing that as many as 5,000 people may have died during and in the wake of Hurricane Maria last year in Puerto Rico.
The big picture: Media Matters for America found that news surrounding Roseanne was covered for more than 10 hours while the study surrounding the Hurricane was only covered for 30 minutes.
By the numbers:
Cable news networks barely covered the Harvard study. According to Media Matters:

MSNBC covered the findings of the study for 21 minutes on May 29.
CNN covered the findings for under 10 minutes.
Fox News covered the report for 48 seconds.

Those same networks gave extensive coverage to Roseanne's cancellation.

CNN covered Roseanne's cancellation for 4 hours and 48 minutes.
MSNBC wasn't far behind at 3 hours and 38 minutes.
Fox News covered it for 1 hour and 56 minutes.

The official death toll in Puerto Rico remains at 64, pending an outside review.
The Harvard study finds that a more accurate estimate of excess deaths tied to the storm is 4,645. However, the study noted this may be an underestimate.
Go deeper