Kim Kardashian met with Trump, Kushner on prison reform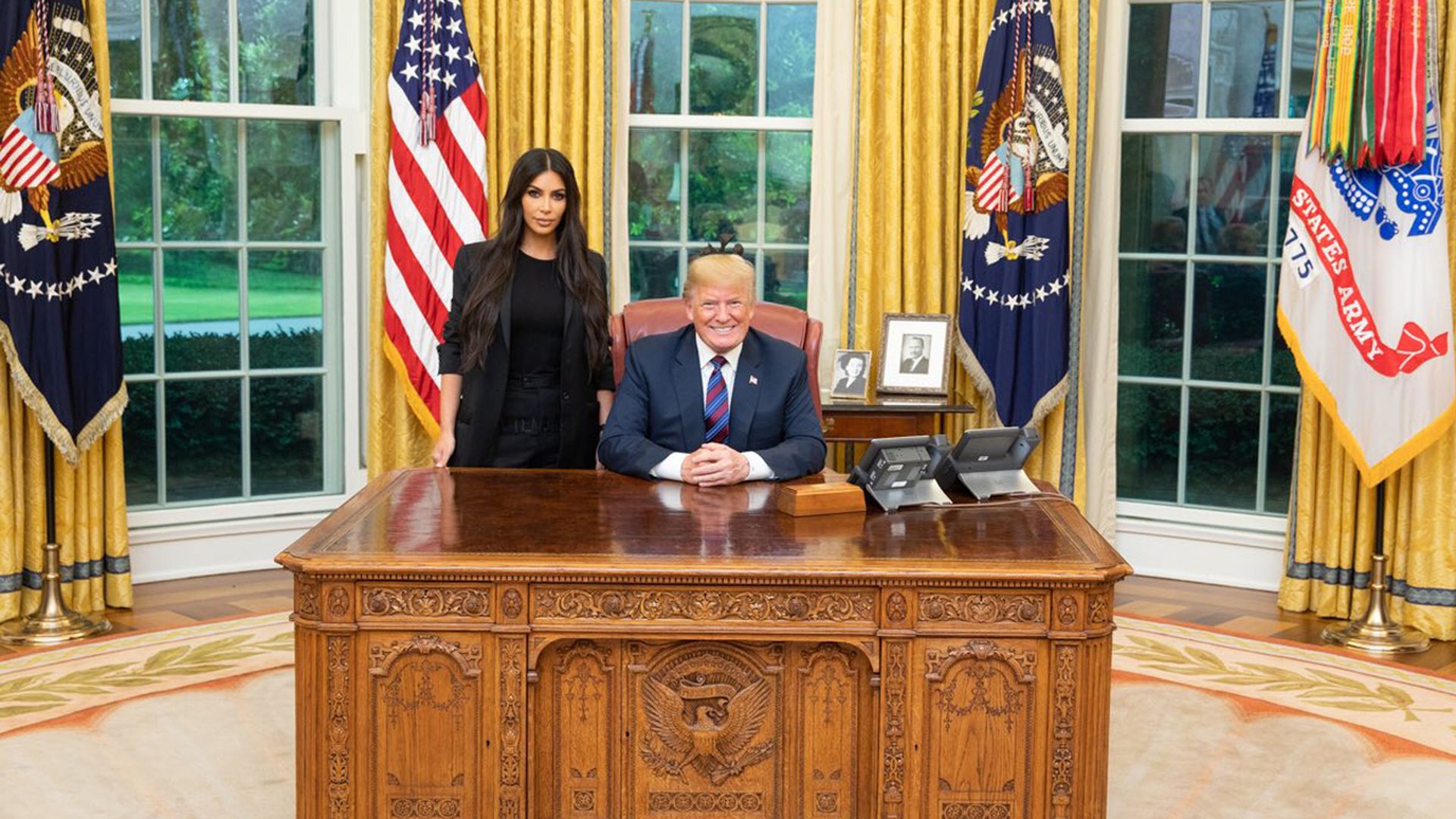 Kim Kardashian West met with President Trump and White House officials including Jared Kushner today, White House Press Secretary Sarah Sanders, and the president himself, confirmed, to discuss prison reform and sentencing following calls with Kushner, who has championed criminal justice reform efforts through the White House.
Why it matters: The key word is "sentencing." Jared Kushner's efforts toward criminal justice reform have focused on prison reform — not sentencing — mostly because of Attorney General Jeff Sessions' strong opposition to lowering any federal sentencing guidelines. This comes the same day Trump went after Sessions on Twitter saying he wishes he had chosen a different attorney general.
The background: Kardashian and Kusher have discussed the possibility of a presidential pardon for 62-year-old Alice Marie Johnson, who was given a life sentence for a nonviolent drug offense. A prison reform bill recently passed the House, but there is an ongoing battle in the Senate over whether the bill should include sentencing reforms.
The big picture: The bill that passed the house did not include any sentencing reforms. But in the Senate, there are ongoing negotiations about whether to add sentencing to the prison reform bill in order to get 60 votes — and how much — as Judiciary Chair Chuck Grassley, Sen. Dick Durbin and others insist that no bill will pass the Senate that doesn't include changes to harsh sentencing guidelines.
Go deeper