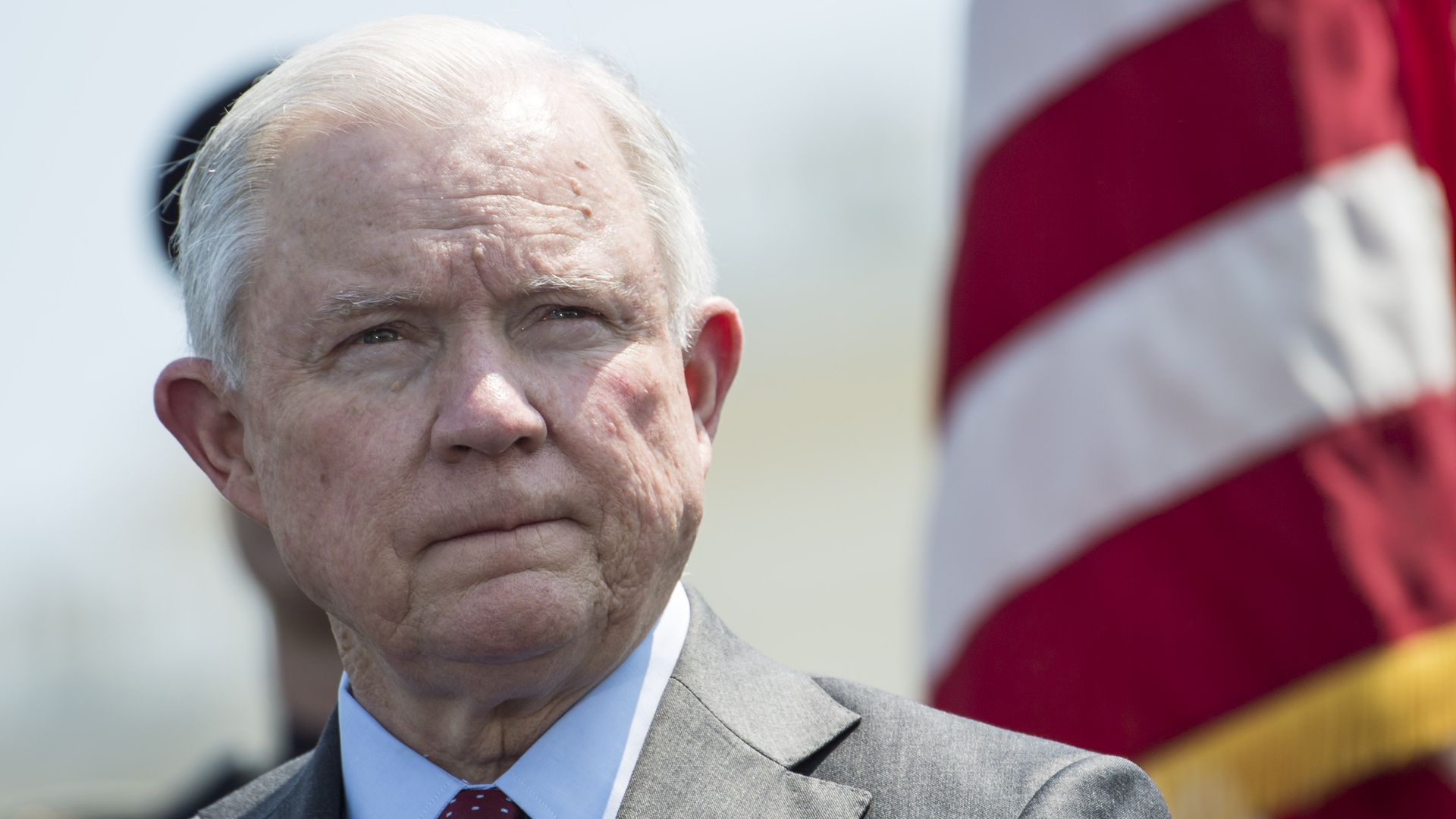 Think of the job that you dreamed you could have when you grew up. Think of going through your whole life — and in an extraordinary twist of fate and luck and with a smart move — and, finally, that job will be the capstone to your career. Then, when you start that job, your boss spends the entire time making it hell for you.
The big picture: Jeff Sessions prides himself on being an honorable person. He takes extraordinary pride in the fact that, during his decades-long career, he's built a reputation as the literal and figurative Boy Scout. He loves that reputation — and doing the right thing. Now, he's being publicly humiliated day after day with his boss, President Trump, saying he did the wrong thing for the country by recusing himself from the Department of Justice's Russia investigation.
After withdrawing his resignation letter last year, Sessions resolved to push ahead, put his head down and fulfill the policy agenda he dreamed of enacting. But there's an open question of how much more of this Sessions can take.
It's nuts that he's lasted this long. Imagine if this was happening to Jim Mattis. No one else would've put up with this and continued in the job with the commander-in-chief publicly saying he wishes he didn't hire you and expressing no confidence in you.
Yes, but: Sessions eagerly pushed for the job, and he's yet to quit. 
There's a chance this becomes the dog who caught the car. If Trump gets what he wants, it may be a disaster for him. Should Sessions resign, Trump won't easily get another person confirmed — and he's got Rod Rosenstein as the deputy attorney general.
Trump has taken Sessions' decision so personally he can't look at the situation objectively. So many people close to the president have tried to talk him around on Sessions, but nothing gets through.
They've tried all sorts of arguments, including pointing out that, because Sessions did everything by the book, it'll be the ultimate vindication when Mueller ultimately comes back with nothing. But nothing works. Trump's mind on Sessions is set and can't be changed.
Go deeper: The brief history of how Trump turned on Sessions.
Editor's note: We changed the first sentence of the second paragraph to show it's a reflection on how Sessions views himself.
Go deeper