https://www.axios.com/jeff-sessions-urged-fbi-boss-to-make-a-fresh-start-1516568533-ffd897ef-2dcc-4778-a935-c12b81417eb1.html

Scoop: Jeff Sessions urged FBI boss to make a "fresh start"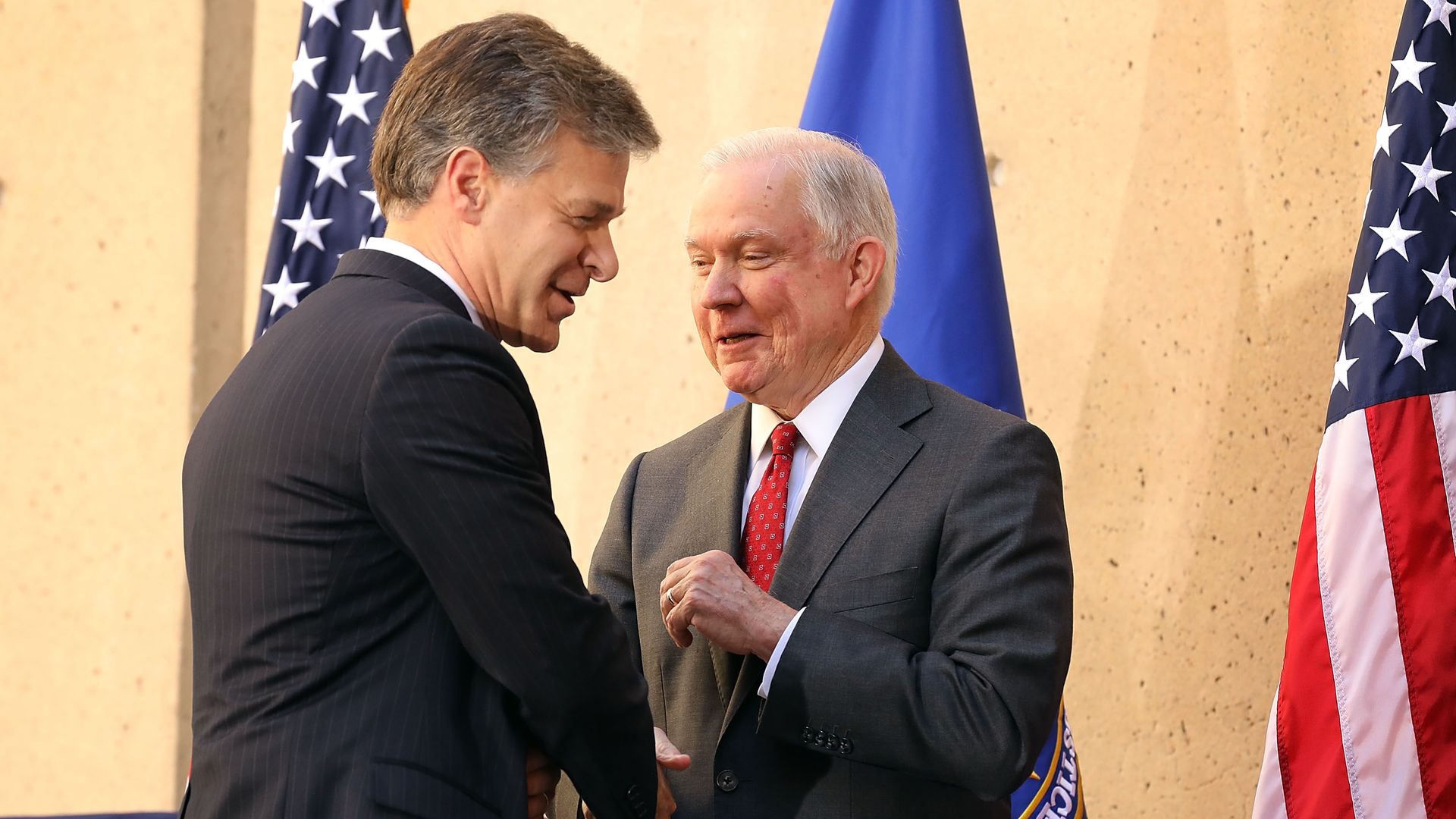 Attorney General Jeff Sessions has adamantly urged FBI Director Christopher Wray to make a "fresh start" with his core team, including replacing deputy director and Trump bête noire Andrew McCabe, according to a senior administration source.
According to this source, and two other sources briefed on the conversations, Sessions has been strongly urging Wray to do this for some time. Another person Sessions thought should be cleared from the core team: the FBI's top lawyer James A. Baker, who was "reassigned" in December.