Republicans worry about Trump-Heitkamp alliance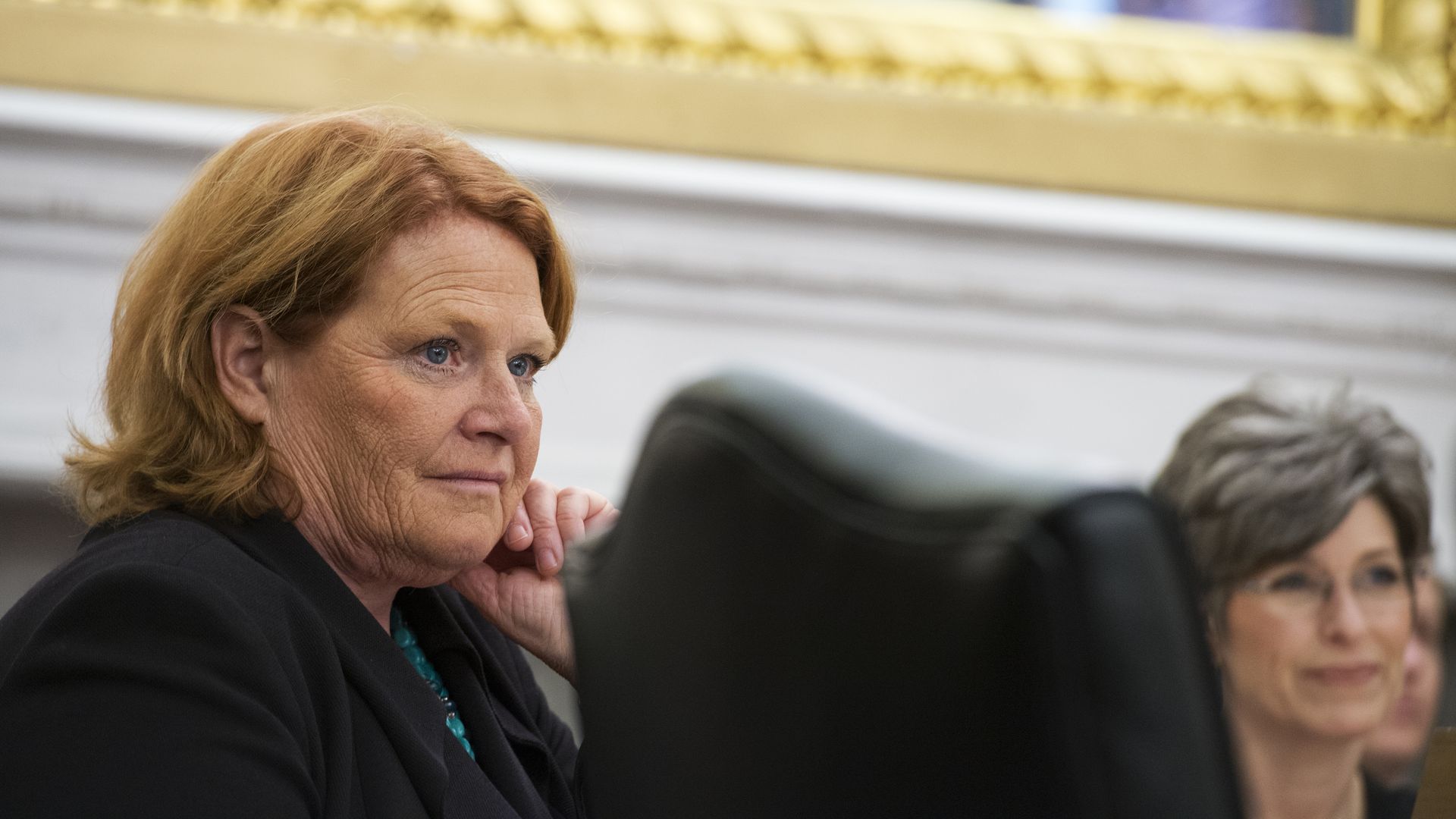 North Dakota Sen. Heidi Heitkamp is one of the more vulnerable Democrats up for re-election this year, but Republicans are the ones worrying about her race, Politico reports.
Battle lines: President Trump recruited her challenger, Rep. Kevin Cramer, but he invited Heitkamp to a bill signing last week and hasn't attacked her (yet.) Just last night at a rally in Tennessee he said, referring to Heitkamp and other red-state Democratic senators, "Democrats running for office, many of them, are saying great things about me — in fact, I think they're Republicans."
Why it matters: President Trump needs Heitkamp's vote given the GOP's narrow Senate majority, but Republicans are worried that by not attacking her, he could make them lose out on an otherwise winnable seat.
Big picture: Heitkamp is a bit of a unicorn — she's a Democrat who's had more than a dozen meetings with President Trump since the election, ridden on Air Force One with him, and was even considered for a cabinet position. And the North Dakota Democratic Party is using her close relationship to POTUS as a selling point to voters.
But she's campaigning in a way that makes sense for a Democratic incumbent in a state President Trump won by 36 points in 2016. Her latest ad touts praise from her GOP colleagues.
One theory, Rep. Kevin Cramer suggested, is that POTUS isn't attacking Heitkamp because of her gender: "They may just be concerned that she's a woman and maybe that has an impact. I just don't know," he told Politico.
Heitkamp's Press Secretary Sean Higgins told Axios: "Heidi is always willing to work with President Trump when it's good for North Dakota," adding that voters "deserve and expect an independent voice in their senator – not somebody who's just going to toe the party line."
Bottom line: They might have a good working relationship now, but it's likely President Trump will campaign for Cramer in North Dakota in the coming months.
Go deeper