Go deeper: Trump's Twitter outbursts at Sessions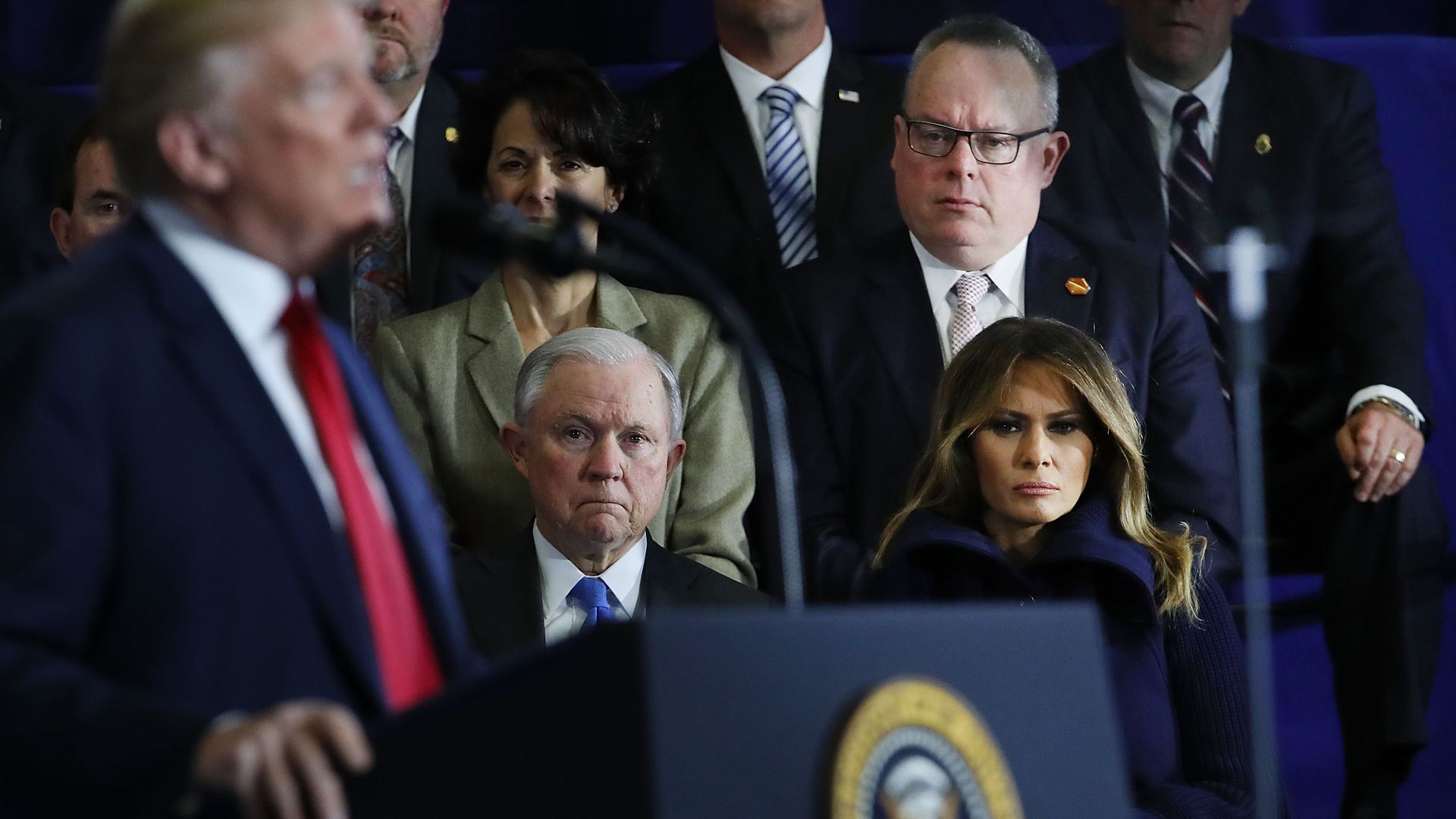 President Trump went after Attorney General Jeff Sessions again on Wednesday, saying he wishes he had picked someone else to head the Department of Justice because of Jeff Sessions' recusal from the Russia probe.
Why it matters: This is not the first time Trump has expressed frustration over Sessions' recusal, and it isn't even the first time he's said he regrets appointing him because of it. But it does follow a string of other grievances the president has with his own attorney general.
Why Trump has been ticked at Sessions:
Go deeper: The brief history of how Trump turned on Sessions.
Go deeper