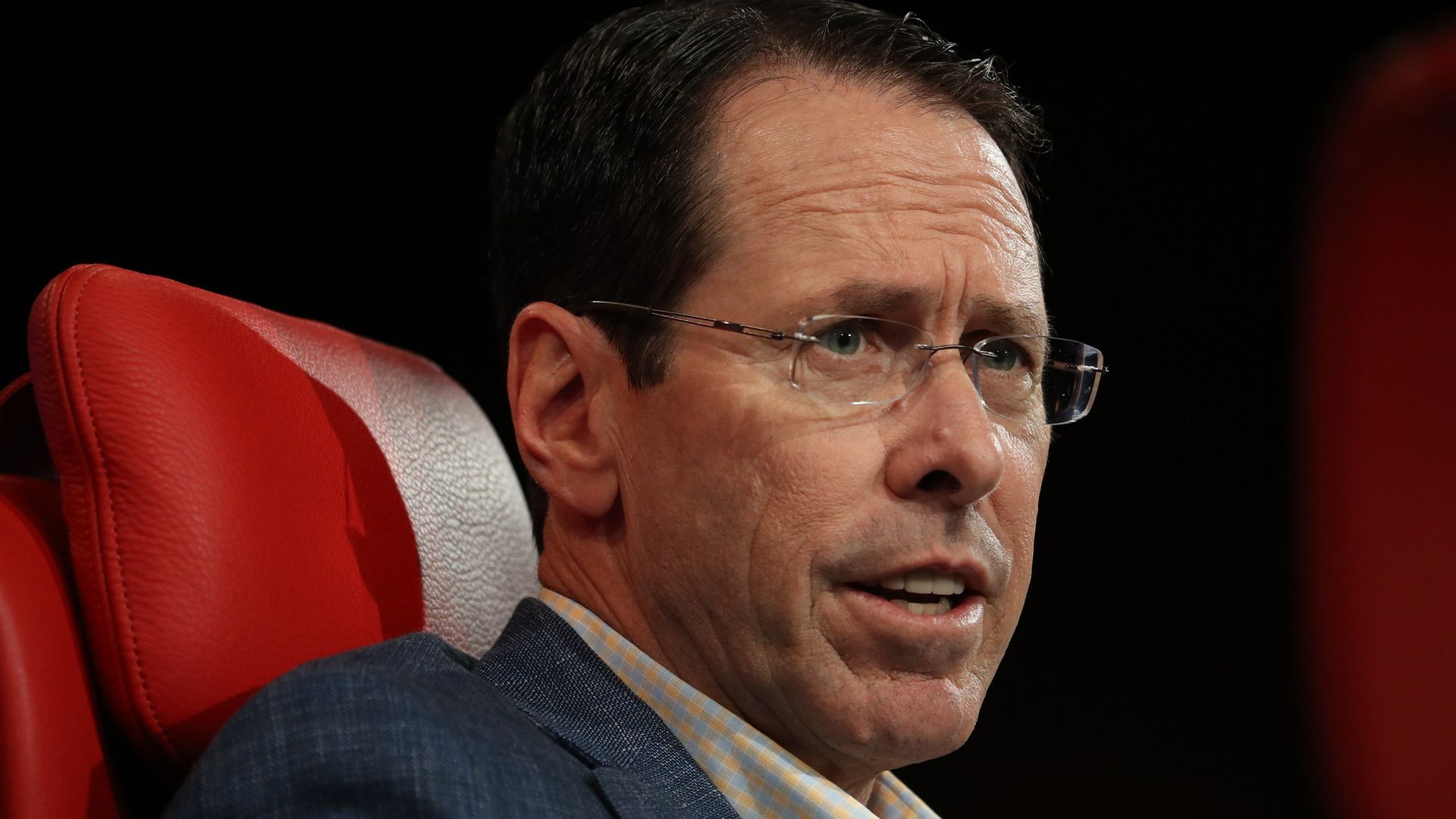 AT&T CEO Randall Stephenson says T-Mobile's deal to buy Sprint faces an "uphill battle" but said it may succeed where his own efforts to buy T-Mobile failed.
Stephenson, speaking at the Code Conference, said he hasn't taken a stand personally on the deal. But he noted that, although it is a classic horizontal merger of two competitors, the landscape has shifted considerably since AT&T tried to buy T-Mobile back in 2011.
"It will probably get a different review than our deal," he said. "Power to them if they get it done."
Meanwhile: AT&T, of course, is busy trying to win approval of its own deal to buy Time Warner, which the Department of Justice has sued to prevent.
Stephenson talked up the benefits of marrying content and distribution, but declined to say what his fallback plan might be if that deal gets blocked.
"I don't even want to go there," he said. "The judge has asked us to be very cautious. That answer might have implications to how people view the deal."
Go deeper