Updated May 29, 2018 -

World
Economic coercion unlikely to stop Pakistan from backing militants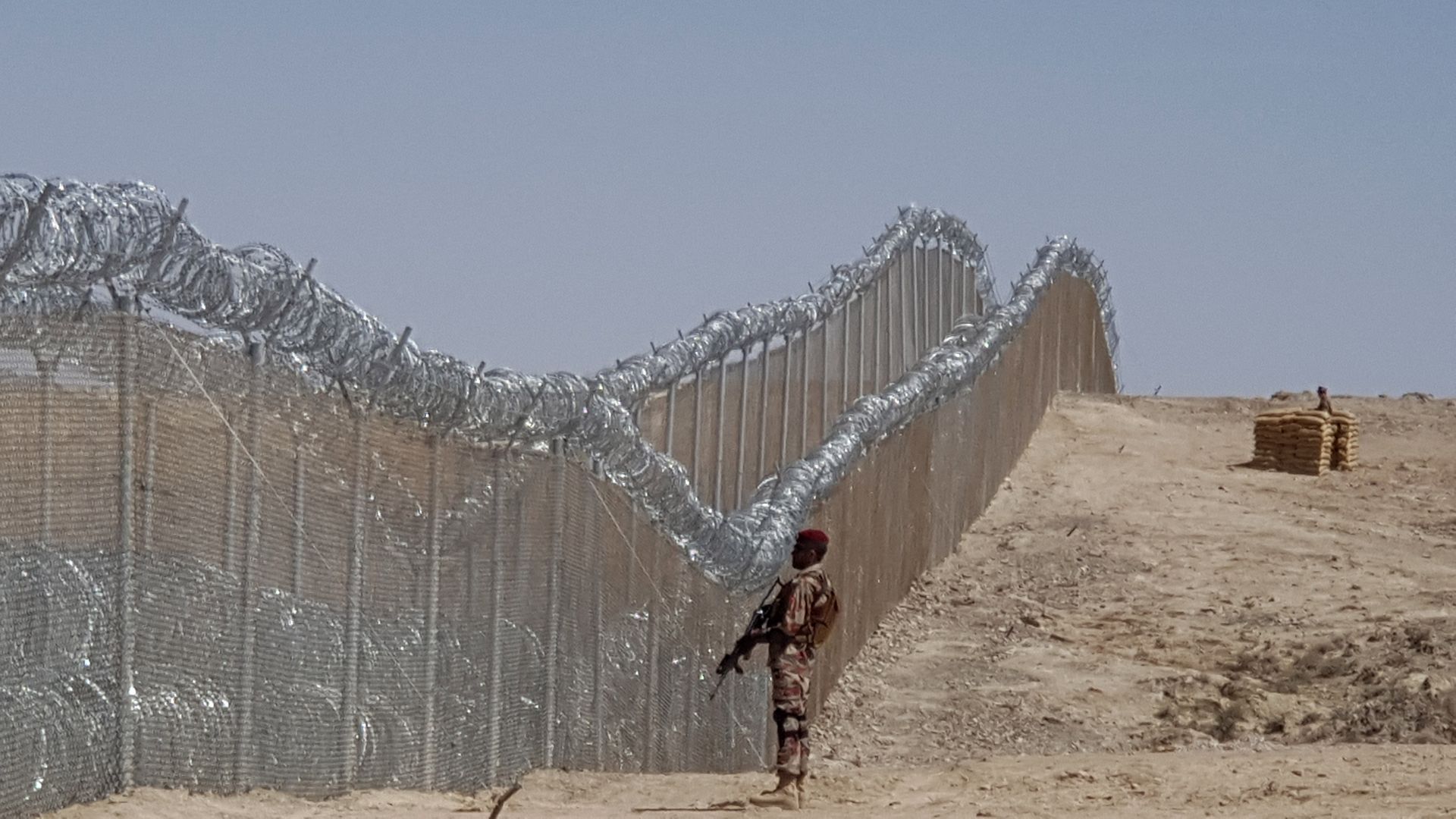 Earlier this year, the Trump administration suspended most security assistance, including Coalition Support Funds (CSF), to Pakistan and led the charge to place the country on an international terrorism-financing watchlist, beginning next month.
Why it matters: The ineffectiveness of U.S. sanctions after Pakistan's 1998 nuclear tests — coupled with China's emergence as Pakistan's financial benefactor — suggests coercive measures are unlikely to compel Pakistan's army to cease backing militant networks that target U.S. forces in Afghanistan.
Background: After Pakistan detonated, by its account, six nuclear devices 20 years ago, the U.S. levied sanctions on Pakistan (and India, which also tested in 1998). Sanctions included the suspension of U.S. economic and military assistance and restrictions on access to loans from international financial institutions. In Pakistan, the sudden credit scarcity caused a balance-of-payments crisis and stifled GDP growth. But Pakistan still deployed ballistic missiles, and today possesses one of the world's fastest-growing nuclear arsenals.
Both the U.S. deferral of CSF military aid and Pakistan's inclusion on the Financial Action Task Force's (FATF) terrorism-financing watchlist could create a cascade of economic challenges reminiscent of those in 1998. Today, though, Pakistan has an all-weather friend in China, which appears poised to help Pakistan stave off a financial crisis by offering loans at reasonable rates.
Yes, but: Pakistan may not be able to count on China indefinitely. Beijing has a history of leveraging unpaid debt into strategic gains that disadvantage loan recipients, and it proved unwilling to shield Pakistan from the FATF designation.
The bottom line: U.S. economic coercion did not work in 1998, and it's unlikely to stop the Pakistan Army from supporting cross-border militancy in Afghanistan now. As the U.S. loses leverage with Pakistan, any adjustments in Pakistan's security policies are likely to come from Eastern pressure rather than Western.
Travis Wheeler is a Research Associate with the Stimson Center's South Asia Program.
Go deeper