Silicon Valley's quieter discrimination fight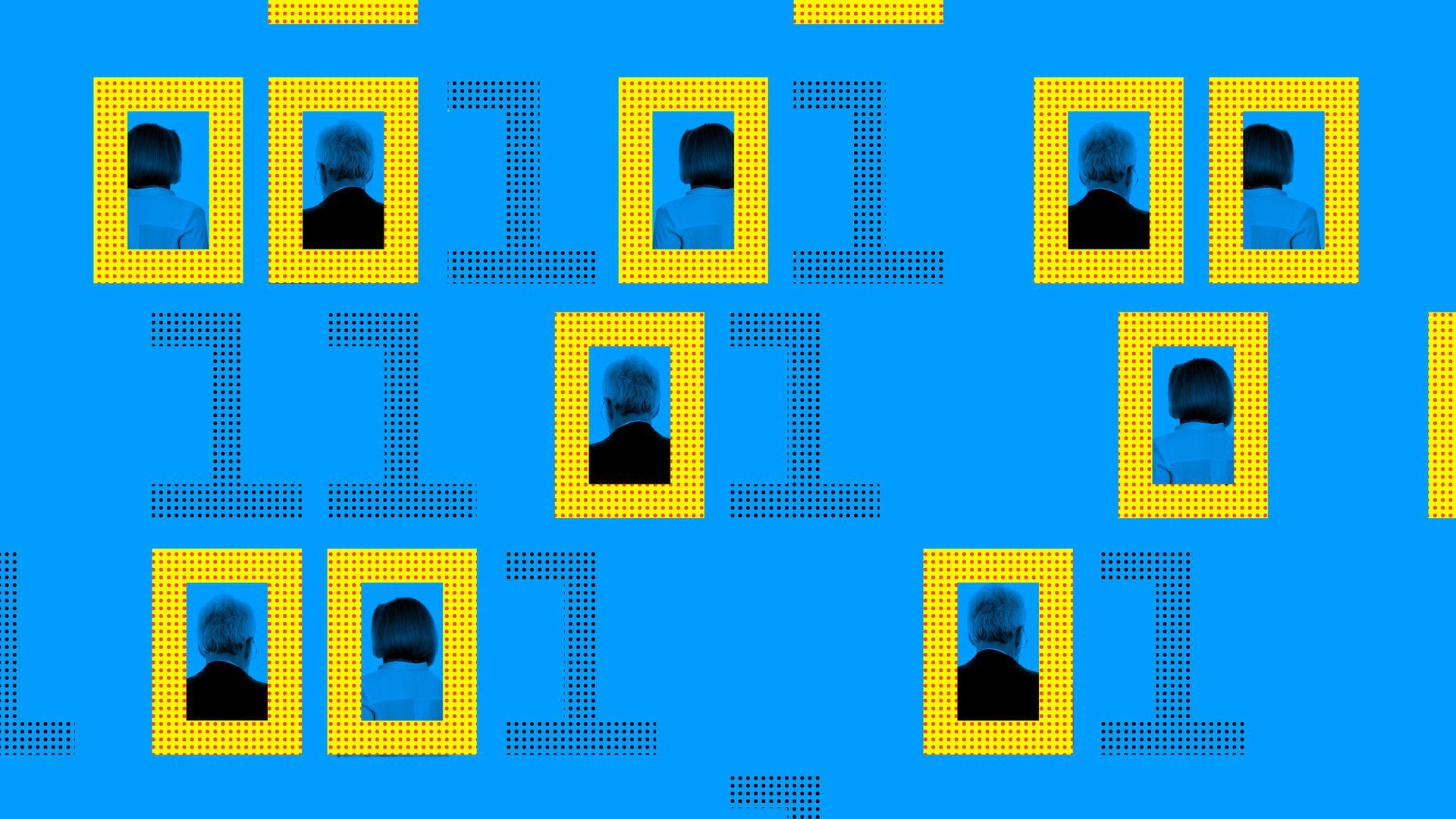 The disclosure that Intel is under investigation for age discrimination highlights what many see as an unspoken truism of the tech industry: it's a young man's game.
Why it matters: Over the last year, much has been made of the industry's maleness. But there's been less of a spotlight on its preference for youth over experience.
By the numbers:
Nearly 20% of those laid off by Intel in 2016 were 60 or over, according to the Oregonian.
7.8% were 55-59.
11.2% were under age 45.
5% were under 35.
The big picture: It's not just Intel, though they are in the spotlight at the moment.
IBM has also faced specific claims of age discrimination, while many say it's an industrywide problem.
This 2017 USA Today article highlights the broader context and the struggles encountered by many older tech workers.
Part of the issue, one industry veteran notes, is the fundamental "work hard, play hard" mantra is inherently ageist. Just as women are penalized for wanting to start a family, so too, they say, are older workers of all genders. Plus, they said "older people have seen the fire drills more times and are less willing to buy in."
Yes, but... Others say it's not as simple as just age discrimination:
One has to do with compensation: Many older tech workers have become higher paid managers and are natural targets as companies look to cut costs.
The other has to do with a skills gap, where older workers may be overly represented in legacy product areas, especially at large tech firms. Those areas are prime targets for cutbacks as companies look to invest just enough to keep existing customers. (Think Windows, Office, x86 processors, etc.)
Our thought bubble: While much of the age discrimination issue centers around worker bees vs. tech leaders, Silicon Valley also has a love affair with young founders. But as these companies move to the center of our economic and social existence, they need to tap the experience of workers and managers who've built institutions and weathered storms. Otherwise, no matter how smart they are, they'll keep making rookie mistakes.
As for the industry's silence on the topic, it's a fair bet that many prefer to keep their head down and pass as younger rather than carry the mantle of being the voice for the older tech worker.
Side note: It's somewhat interesting that Intel finds itself in the crosshairs given that the company has been a leader among big tech firms in trying to diversify its ranks when it comes to race and gender. Intel, for its part, denies it has discriminated based on age or any other basis.
Go deeper