The big picture: China sprints to catch up in U.S.-Russia arms race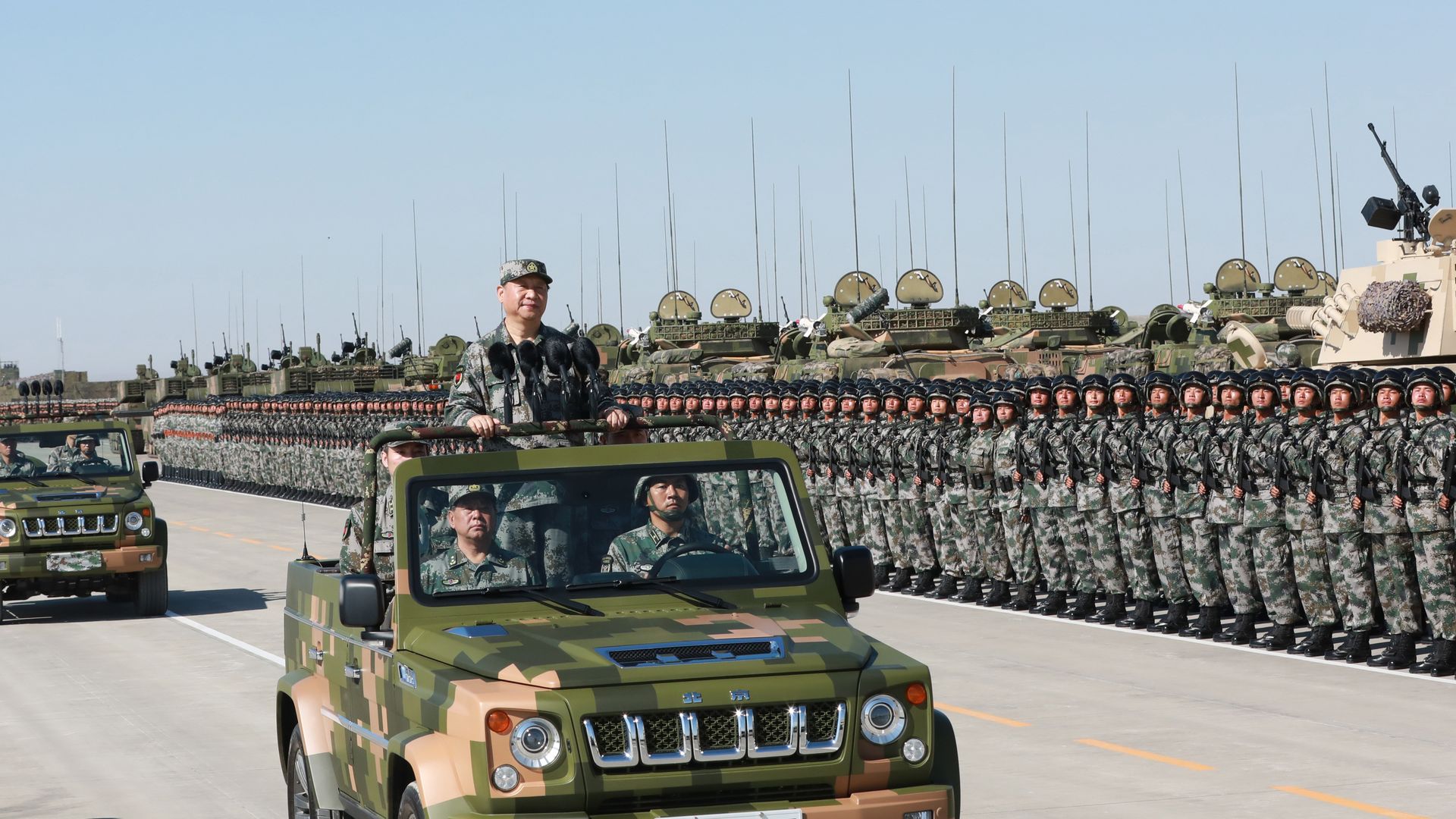 China is conducting an average of five simulated tests per month as it develops a more advanced nuclear arsenal, the South China Morning Post reports — that's about five times as many tests as the U.S. typically conducts.
Why it matters: Russia is also stepping up its nuclear weapons program, with Vladimir Putin claiming to have developed an "unstoppable" nuclear missile and President Trump warning of a new "arms race." China is entering that race as it builds up its military strength and seeks to solidify its superpower status.
The big picture: Like the U.S., China is developing smaller nuclear warheads designed to strike specific targets. But experts told the Post that leaders might actually be willing to countenance the use of smaller nuclear weapons — raising the risk of nuclear war.
"The use of small warheads will lead to the use of bigger ones," Beijing-based naval expert Li Jie told the Post.
From the scene: "In tunnels deep under mountains in Mianyang, southwestern Sichuan province, where China's main nuclear design facilities are based, loud blasts from these experiments can be heard more than once a week."
"In comparison, between 2003 and 2017, the US fired a total of 150 simulated shots at its Joint Actinide Shock Physics Experimental Research (Jasper) facility at the Nevada National Security Site."
Go deeper