Trump honors service members and families at Arlington cemetery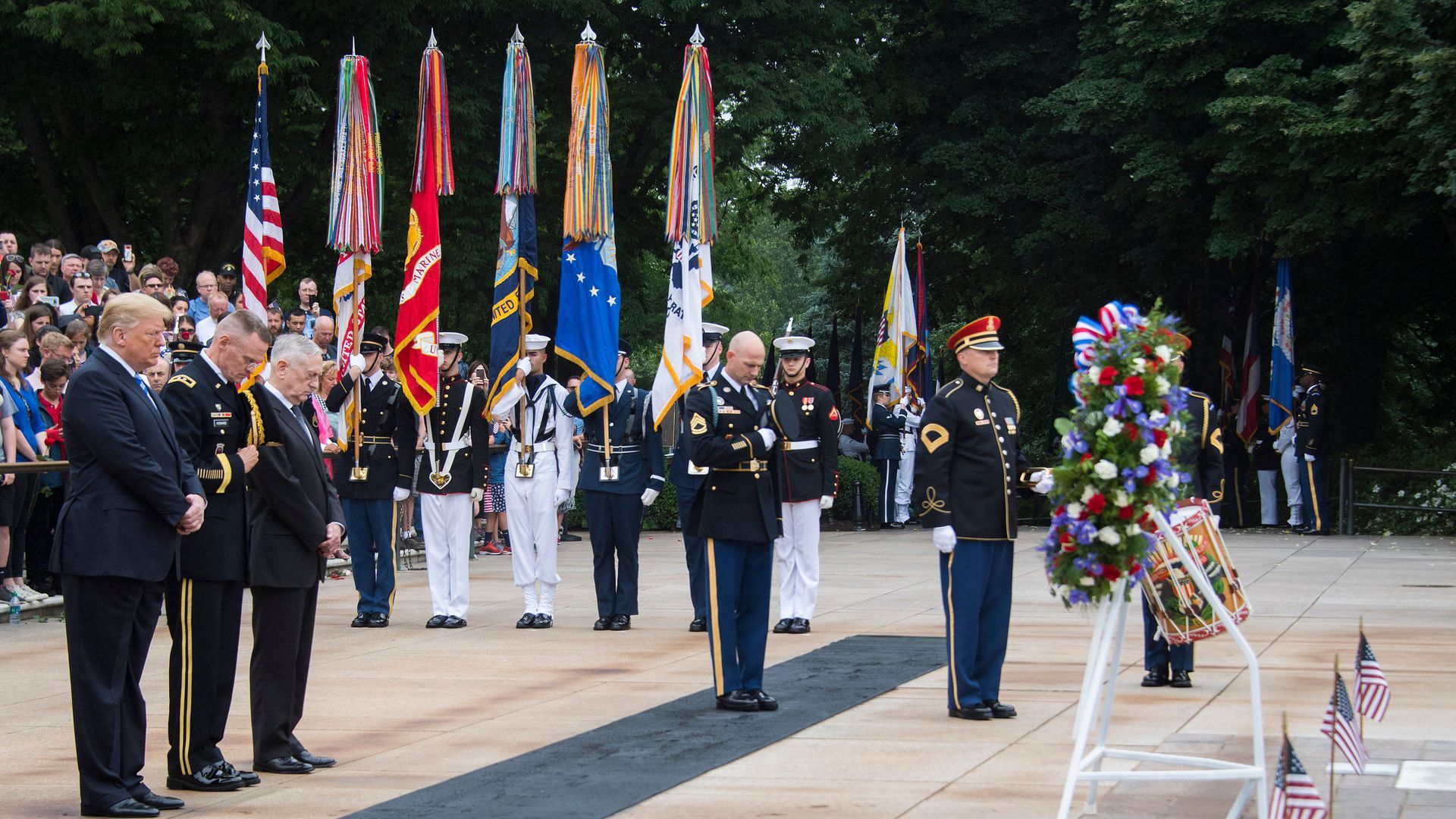 Memorial Day is to remember those who've fallen while serving in the U.S. military, and President Trump noted those losses in remarks today at Arlington Cemetery.
The big picture: More than a million service members have died in American history, including nearly 7,000 in the years that have followed 9/11.
Veterans in attendance, honored by Trump:
Senator Bob Dole, a WWII veteran.
Ray Chavez, the oldest surviving veteran from Pearl Harbor.
Families of the fallen, honored by Trump:
The family of Marine Lieutenant Colonel David Greene, including his wife Sarah and children Jena and Wesley. Greene was killed in Iraq in 2004.
The family of Army Captain Mark Stubenhofer, including his wife Patty and their children, Lauren, Justin, and Hope. Stubenhofer was killed in Iraq in 2004.
The family of Marine Sergeant Christopher Jacobs, including his wife Brittany and son Christian. Back in 2015, Christian laid at his father's graveside in Arlington, saying, "I hope for you to come back soon, Daddy. And I love you and hope for you to be here."
Go deeper: Hometowns of Americans who died for U.S. since 9/11 (interactive map)
Go deeper