China rebukes U.S. for sailing Navy warships in South China Sea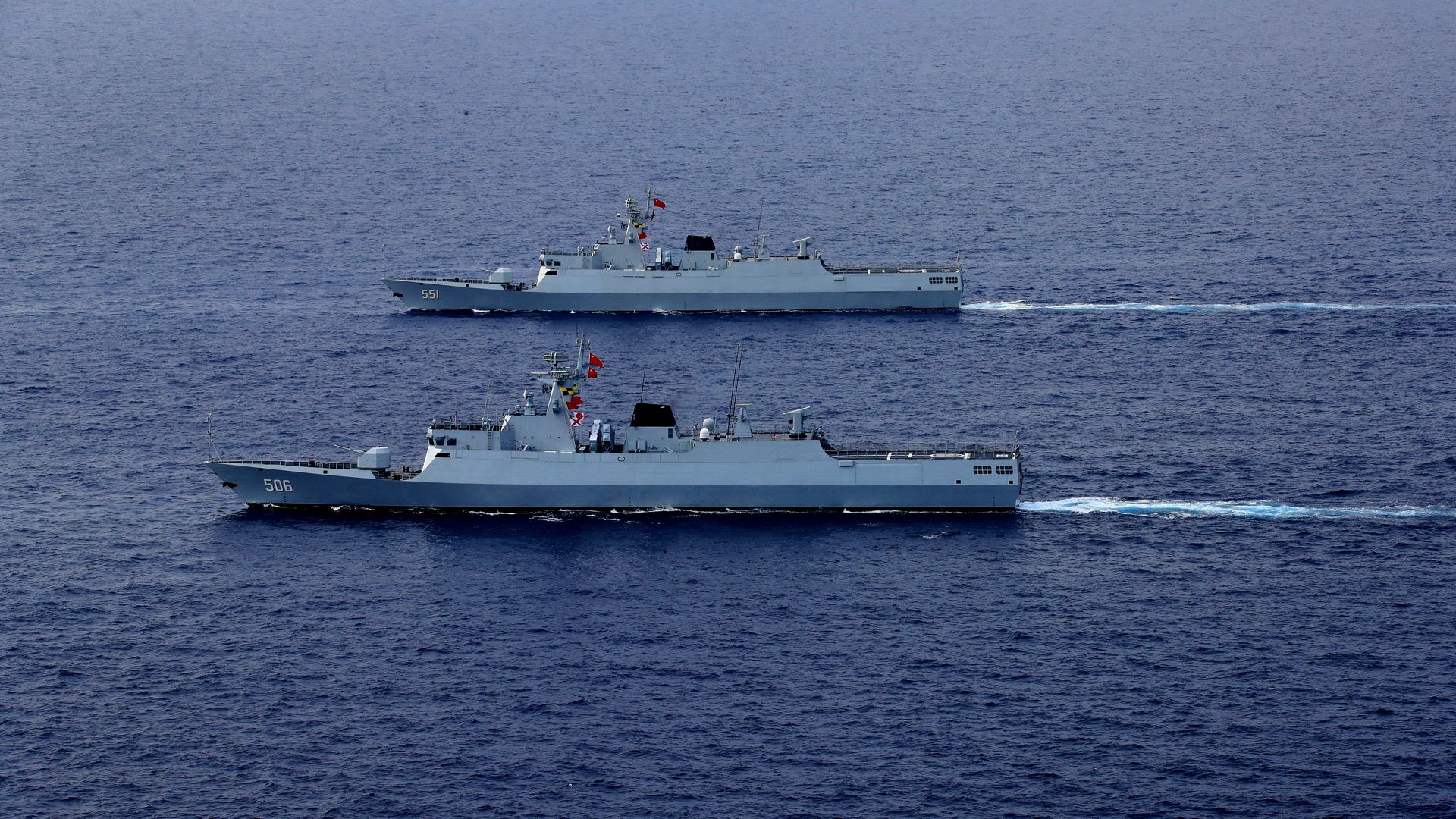 China blasted the U.S. on Sunday for sailing two Navy warships into an area of the South China Sea claimed by Beijing — a move that comes amid strained U.S.-China relations over trade as President Trump seeks cooperation on North Korea, reports the Wall Street Journal.
What they're saying: The U.S. move was a "freedom of navigation operation," designed to purposefully test China's claims in the sea, per the WSJ, prompting Chinese foreign and defense officials to express "firm opposition" to what they characterized as a violation of sovereignty. The long-disputed area has become a recent hotspot between the U.S. and China with the Trump administration also threatening consequences for increased Chinese activity in the area.
Go deeper