Larry Kudlow fears Trump's auto import tariffs could kill jobs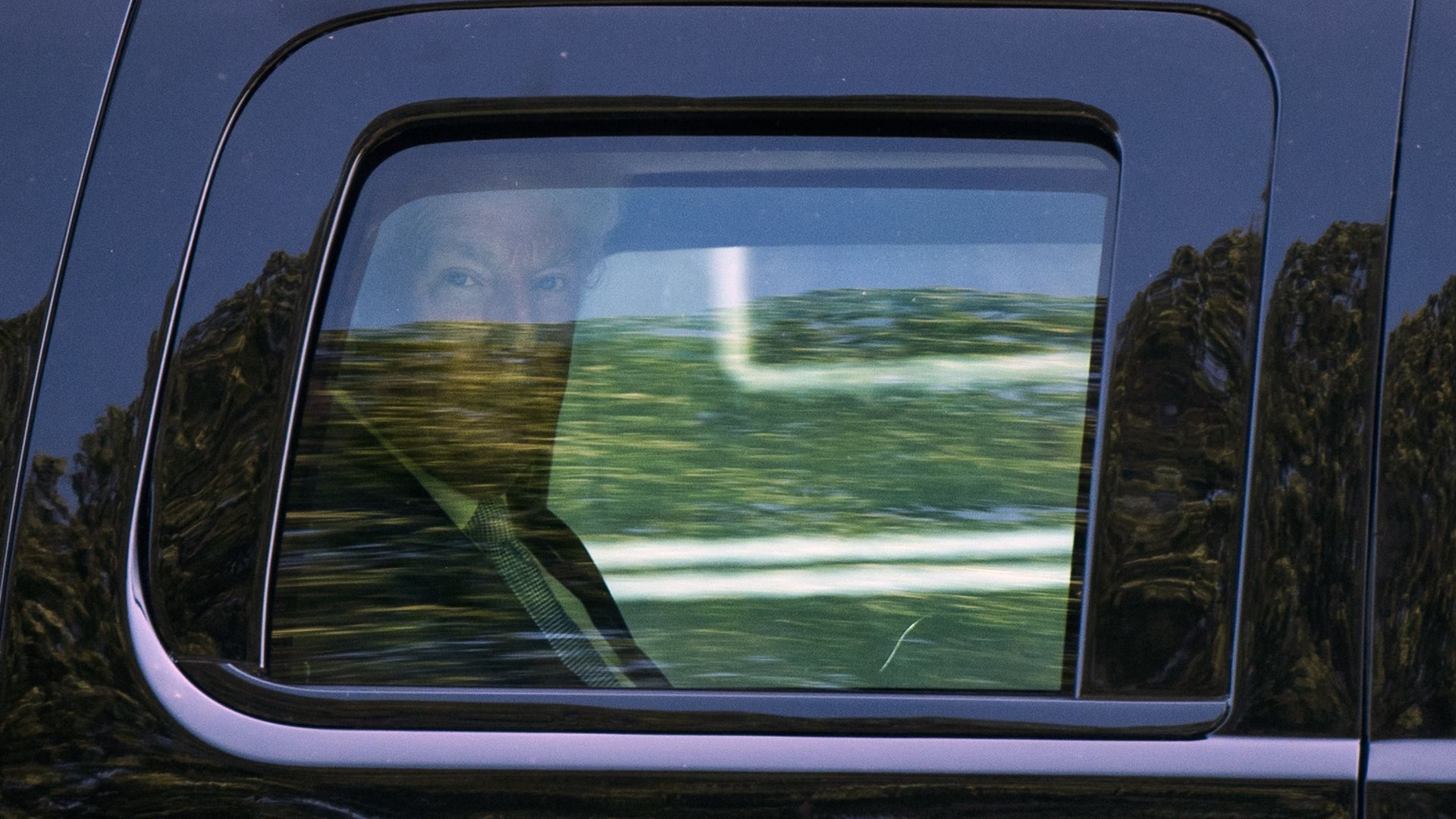 Two of Trump's top economic advisers, including Larry Kudlow, fear that one of the proposals closest to his heart — automobile tariffs — would kill American jobs. And his lawyers aren't sure the national security argument underpinning the idea is solid. Meanwhile, U.S. allies and free traders have been freaking out over a Trump request to use a "national security" law — the same one he used to impose massive steel and aluminum tariffs — to put new tariffs of as much as 25% on automobile imports.
Between the lines: The proposal for these tariffs didn't emerge from a policy process assessing the economic or geopolitical pros and cons of such an approach — they came from the president's hard-wired instincts.
"He's been talking about auto tariffs for over a year, but until now advisors had managed to convince him the costs outweighed any benefit," said a source familiar with the internal conversations. "But, at least as a matter of public posturing, he has now thrown caution to the wind."
Here's what I've learned, from sources with knowledge of the sensitive discussions inside the Trump administration:
Kudlow, director of the National Economic Council, told colleagues in an internal meeting that these tariffs would hurt American consumers and probably have a negative effect on American jobs, according to two sources familiar with the conversations.
He pointed out that foreign automakers employ Americans in states like Alabama and Kentucky. And he said domestic auto dealers, factories and auto servicing businesses in the U.S. would potentially be hurt by these tariffs.
Kevin Hassett, the chairman of Trump's Council of Economic Advisers, shares Kudlow's concerns about the auto tariffs, according to a source familiar with his thinking. But Trump's hardline trade adviser Peter Navarro thinks the tariffs are a great idea. 
Trump's recent conversation with Japanese Prime Minister Shinzo Abe was much tougher than is publicly understood, according to two sources with knowledge of the discussion. Trump is furious about the way Japan has been treating American car companies, and believes Abe hasn't done nearly enough to change the situation.
Why this matters: Auto tariffs would have massive consequences for the global economy. But they're far from a lock. And they're not imminent — the White House counsel's office has told the Trump team the process will take months to sort through. The big unanswered question, per a top trade lawyer: "Will the Commerce Department formally initiate this soon? All we have so far is a press release. Until we see a formal federal register notice and timeline for hearing/etc, few observers will think it's "real." 
"This is why the market reaction is so muted," he added. "Everyone thinks this is just a BS NAFTA negotiating ploy. If the federal register notice is published and NAFTA is punted ... Hoo boy!"
Go deeper