Trump ramps up his political travel before midterms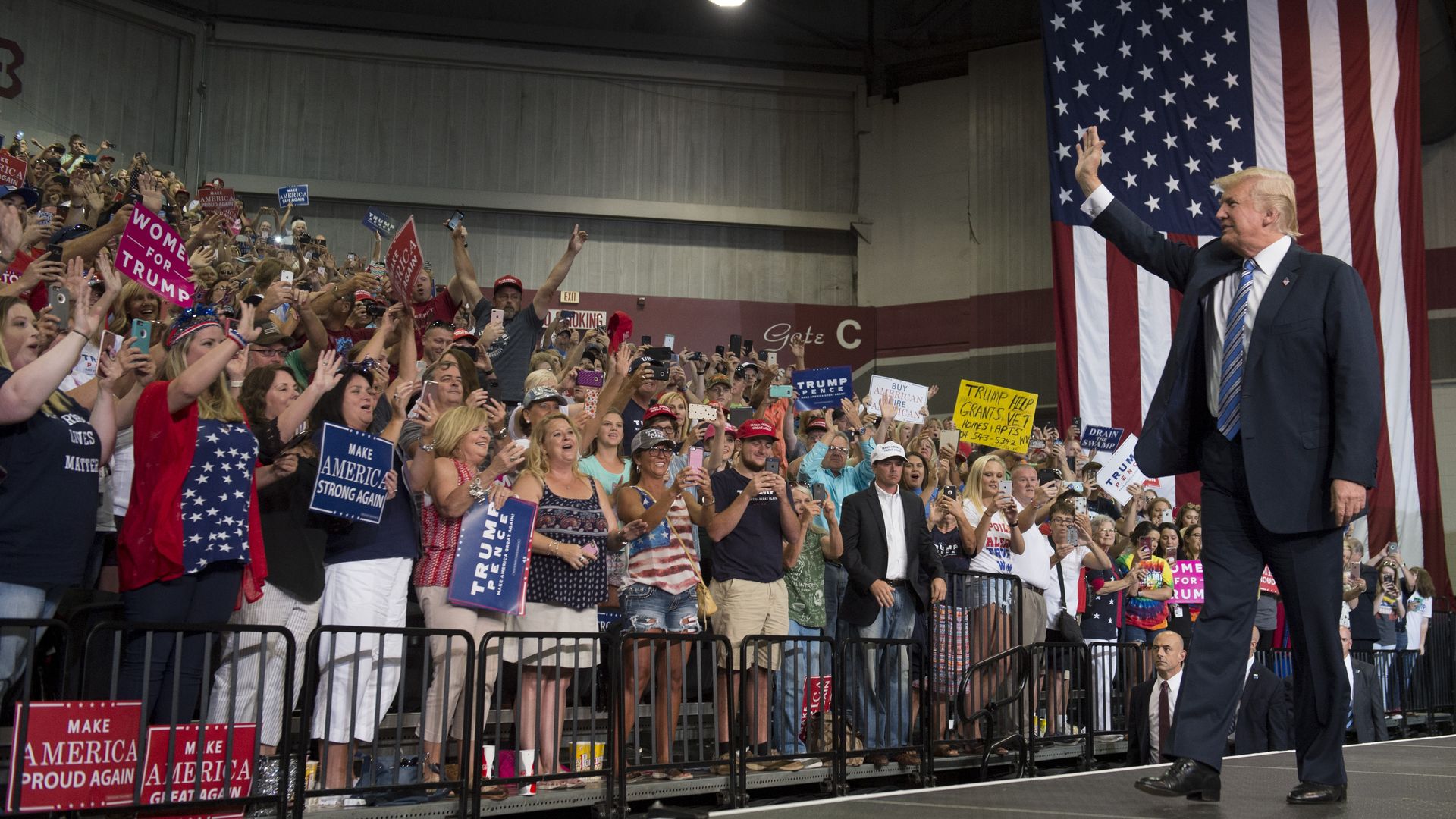 Trump is getting back on the campaign trail, hitting rallies in the states where he's still fairly popular, and raising money for select Republican candidates heading into November's midterm elections. He's been doing this sporadically since inauguration, but the pace is quickening.
What's happening: This week, Trump hits two states for campaign-style events: He flies to Nashville on Tuesday for a political rally and a fundraiser for Marsha Blackburn, who's running for the Senate in Tennessee. On Thursday, Trump holds fundraisers in Dallas and Houston.
What's next: I've been told we'll see incrementally more campaigning for the president from June until November, but we shouldn't expect every week to look as heavy on political travel as this one.
So far, Mike Pence has been doing the vast bulk of midterms travel for the administration, and the VP will continue hitting Republican House districts and fundraisers around the country while Trump will likely focus on larger rallies in states where he remains relatively popular.
Some vulnerable Republican House candidates have told Trump's advisers that it would be harmful, not helpful, if the president visited their districts.
Another campaign trail figure to watch — as Axios first reported — is Donald Trump Jr., who plans to hold rallies to support Republican candidates in midterm Senate races. The states he's most focused on: West Virginia, Missouri, Montana and Indiana.
Go deeper