Report: Poland offers billions for permanent U.S. military base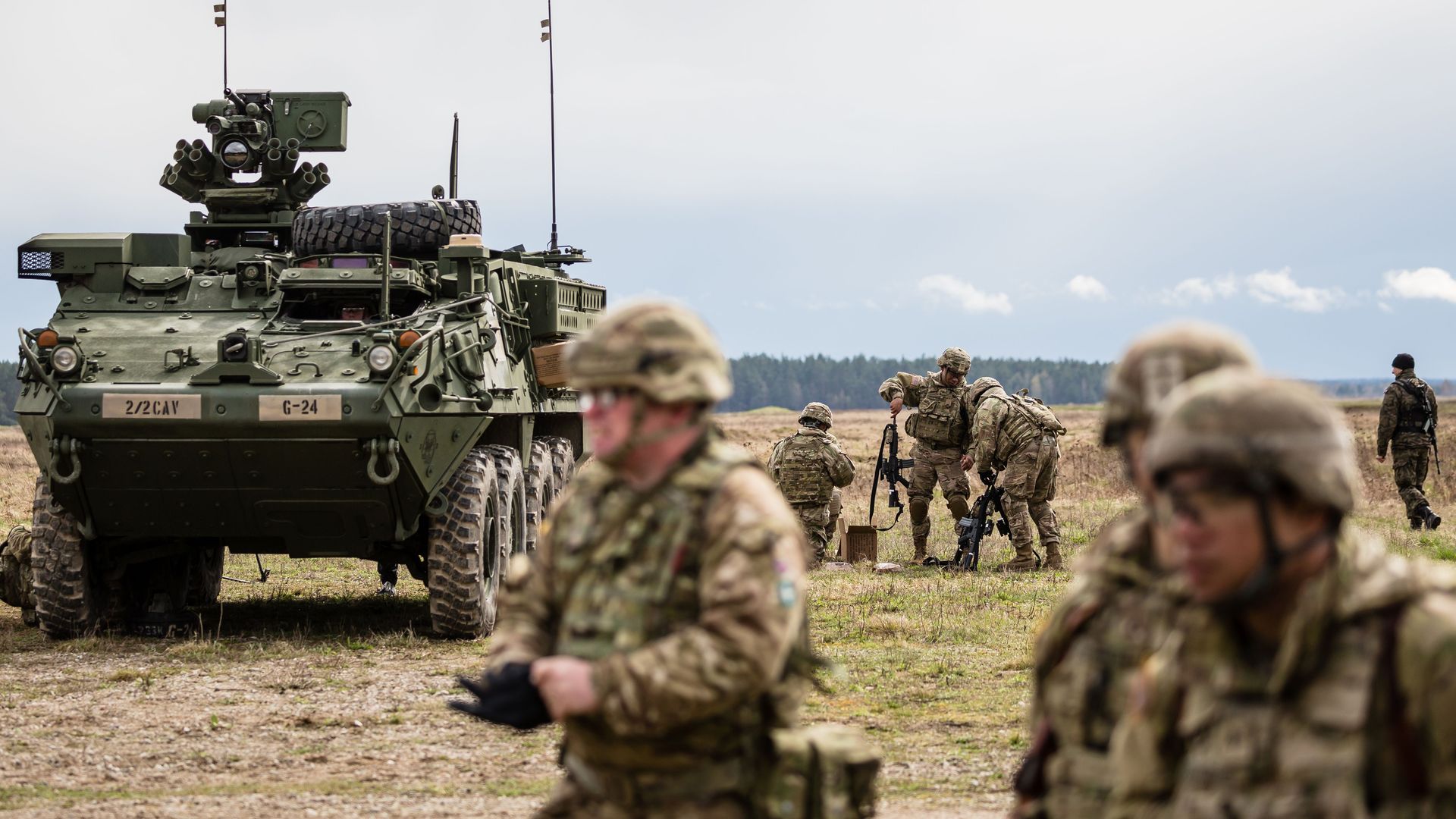 The Polish government has offered to pay the United States up to $2 billion to build a permanent military base in the country, reports Politico Europe, citing a defense ministry proposal obtained by Polish news portal Onet.
Why it matters: The move would be seen in Europe as an attempted Polish check against Russia, which could exacerbate tensions on the continent. And it's worth noting that President Trump gave a well-received speech in Warsaw last year, where he said that he would hold up Poland "as an example for others who seek freedom and who wish to summon the courage and the will to defend our civilization."
Go deeper