North and South Korean leaders held secret meeting at DMZ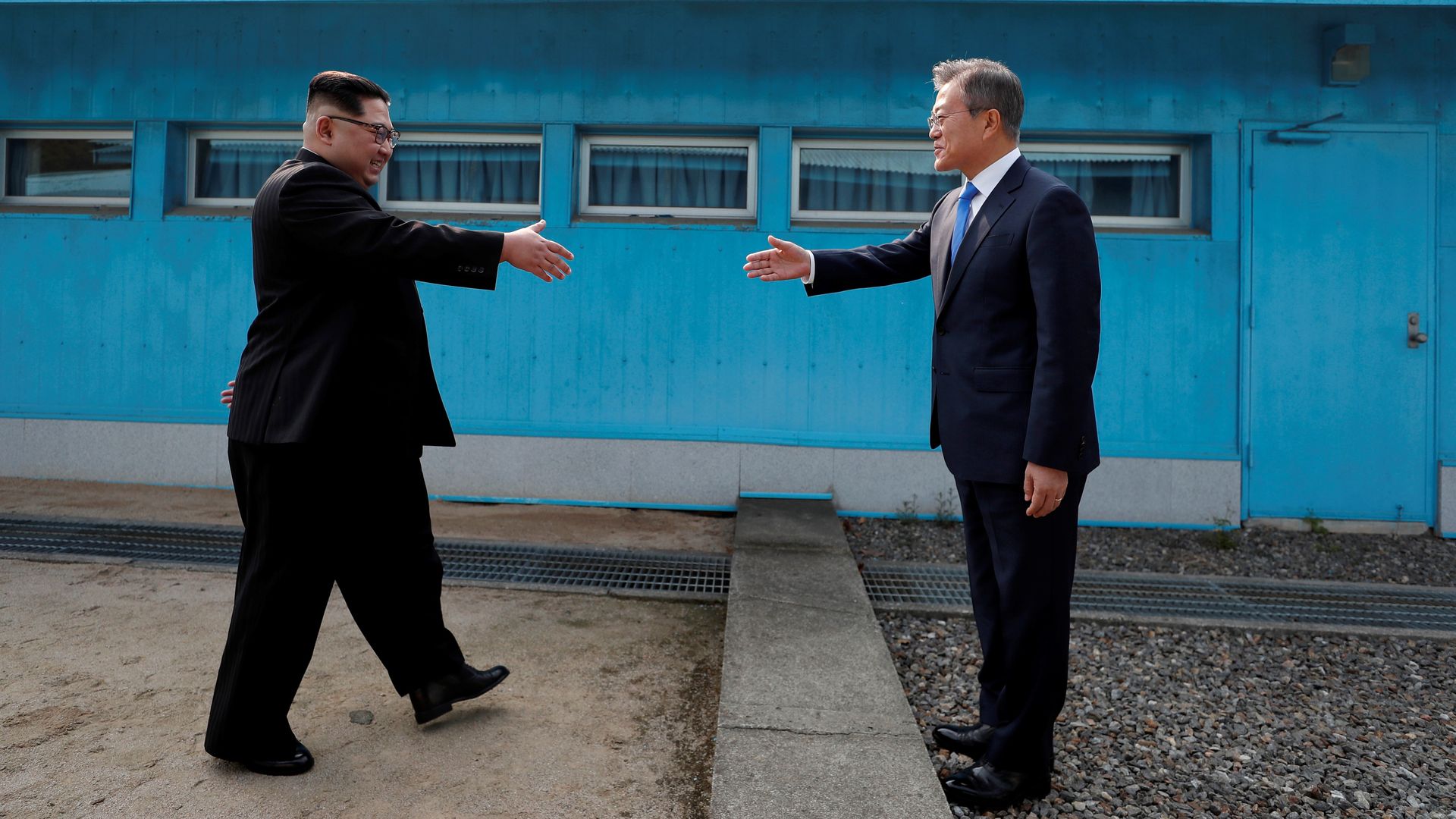 South Korean President Moon Jae-in and North Korean leader Kim Jong-un held a surprise meeting at the demilitarized zone between the two nations following President Trump's cancelation of the U.S.-North Korea summit on Thursday, South Korea's Ministry of Foreign Affairs announced Saturday.
Why it matters: The meeting shows the two countries are set on remedying tensions between each other, and between the North and the U.S. following Trump's surprise announcement. Per the BBC, if the U.S.-North Korea talks were to be rescheduled, they would be "focused on ways of denuclearizing the Korean peninsula and reducing tensions."
Go deeper