By the tweets: Trump and Musk vs. the media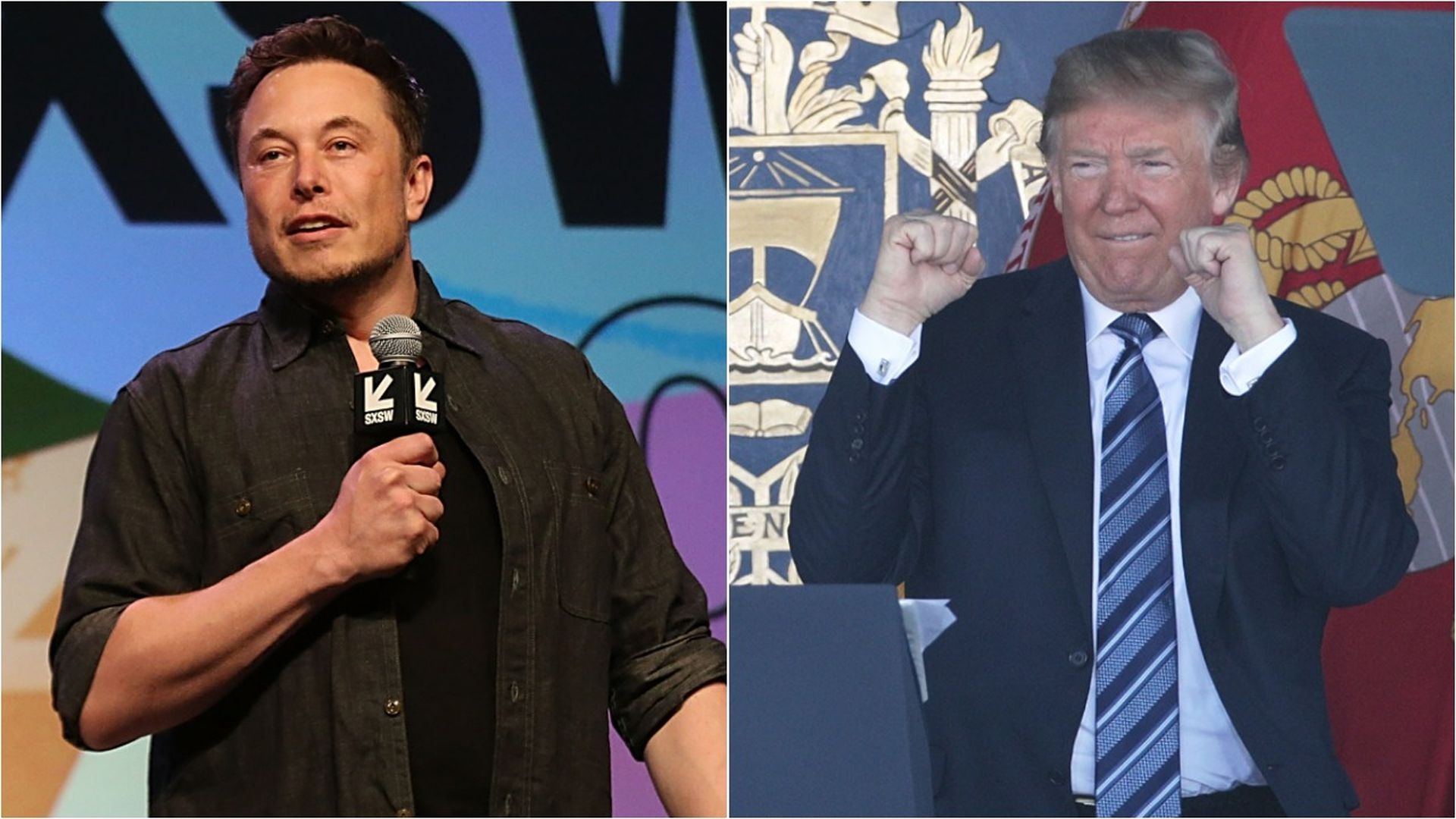 Elon Musk, CEO of Tesla, continued his criticism of the media on Saturday, saying he was "stunned to see the level of contempt many in media have for their readers."
The big picture: As previously reported, Musk appears to have taken a cue from President Trump in his opposition of the media on Twitter. Axios' Steve Levine reported in December that Musk has a different persona online than he does in person — he "can seek to humiliate people who challenge him or, in his view, cast him in an adverse light." That kind of response is similar to what Trump has used Twitter for as well.
Trump's attacks on the media:
Musk's latest tweets against the media:
Go deeper: Elon Musk wants to create website to rate media's credibility
Go deeper