U.S. disinvites China from major naval exercise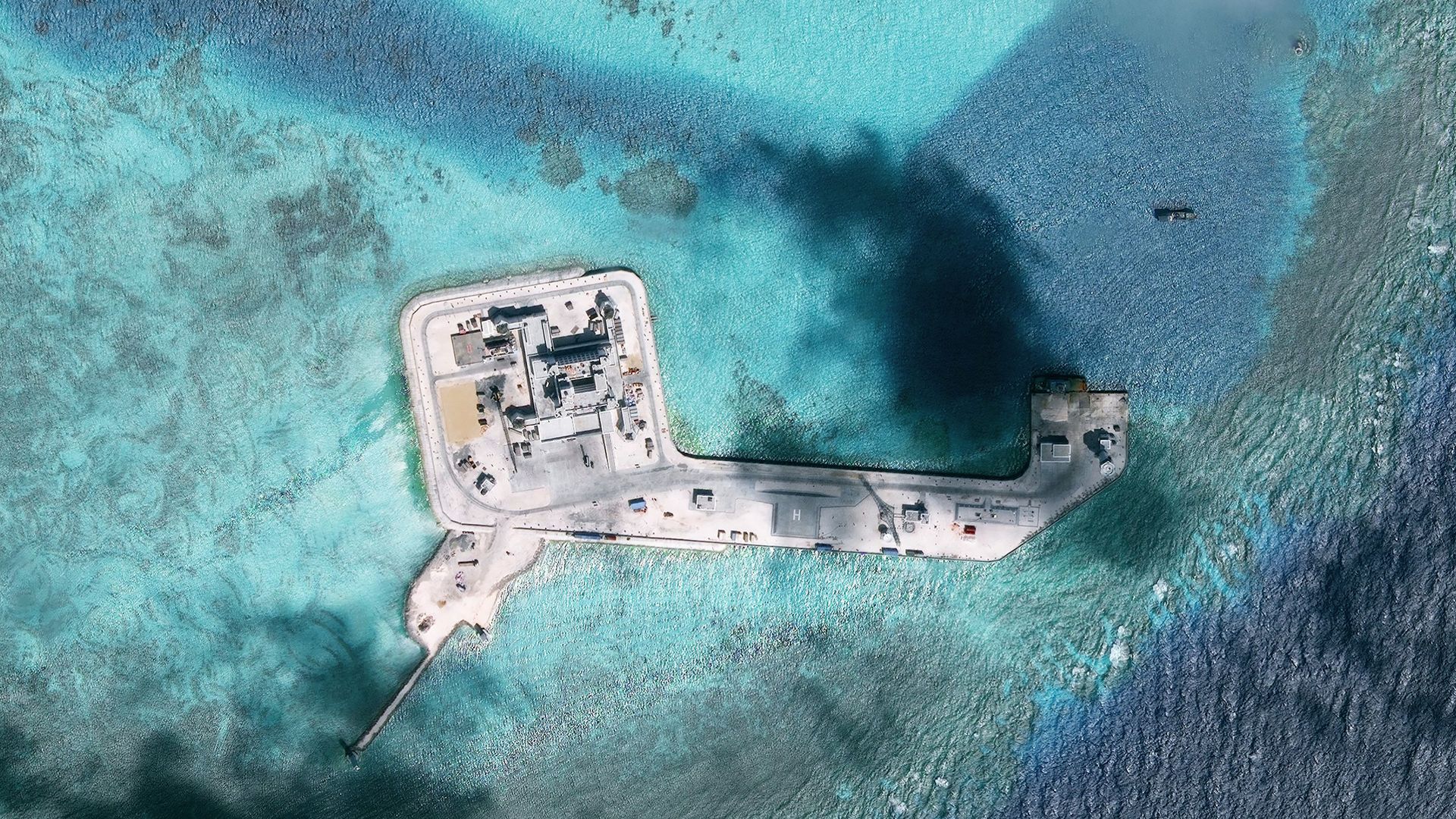 The Pentagon has withdrawn China's invitation to the Rim of the Pacific (RIMPAC) exercise in Hawaii due to China's expansion and militarization in the South China Sea.
Why it matters: China's participation in RIMPAC was seen as a confidence-building measure to improve communications between the U.S. and Chinese militaries. The goal was to lower the risk of misunderstandings and accidents between the two navies, since they're both operating on the high seas.
Department of Defense spokesman Marine Lt. Col. Christopher Logan explained:
"The United States is committed to a free and open Indo-Pacific. China's continued militarization of disputed features in the South China Sea only serve to raise tensions and destabilize the region. As an initial response to China's continued militarization of the South China Sea we have disinvited the PLA Navy from the 2018 Rim of the Pacific (RIMPAC) Exercise. China's behavior is inconsistent with the principles and purposes of the RIMPAC exercise...We believe these recent deployments and the continued militarization of these features is a violation of the promise that President Xi made to the United States and the World not to militarize the Spratly Islands."
The bottom line: The rescinding of the invitation is another sign of the deepening tension in the U.S.-China relationship.
Go deeper: Reuters reports on a new satellite survey that shows the construction of hundreds of buildings on Subi Reef in the contested South China Sea, structures that could house hundreds of Chinese troops.
Go deeper