The Trump-Kim summit isn't dead yet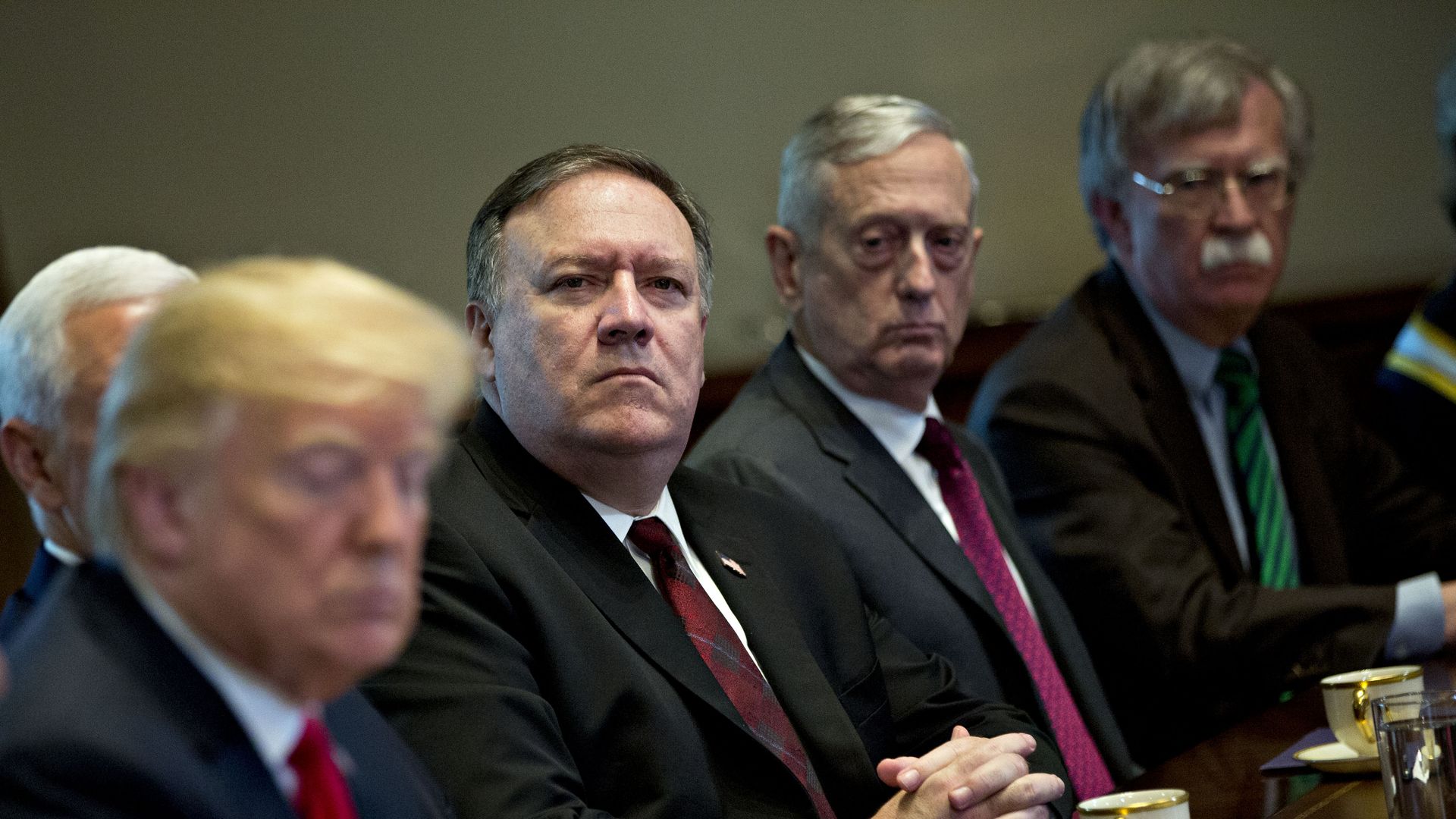 A 30-strong White House advance team is still planning to fly to Singapore on Sunday to prepare for a summit between President Trump and North Korean leader Kim Jong-un, despite President Trump's abrupt cancellation of the event yesterday, Politico reports.
Why it matters: Per the Politico report, the staffers have been asked to "keep the door open" for a potential summit — which President Trump said today could ultimately still take place. Defense Secretary Jim Mattis said today, "we have got some, possibly some good news on the Korea summit, where it may, if our diplomats can pull it off, may have it back on even." That followed a statement from North Korea that the summit was still necessary, and they are prepared to talk.
Go deeper