Next-wave convenience stores to upend traditional brands and jobs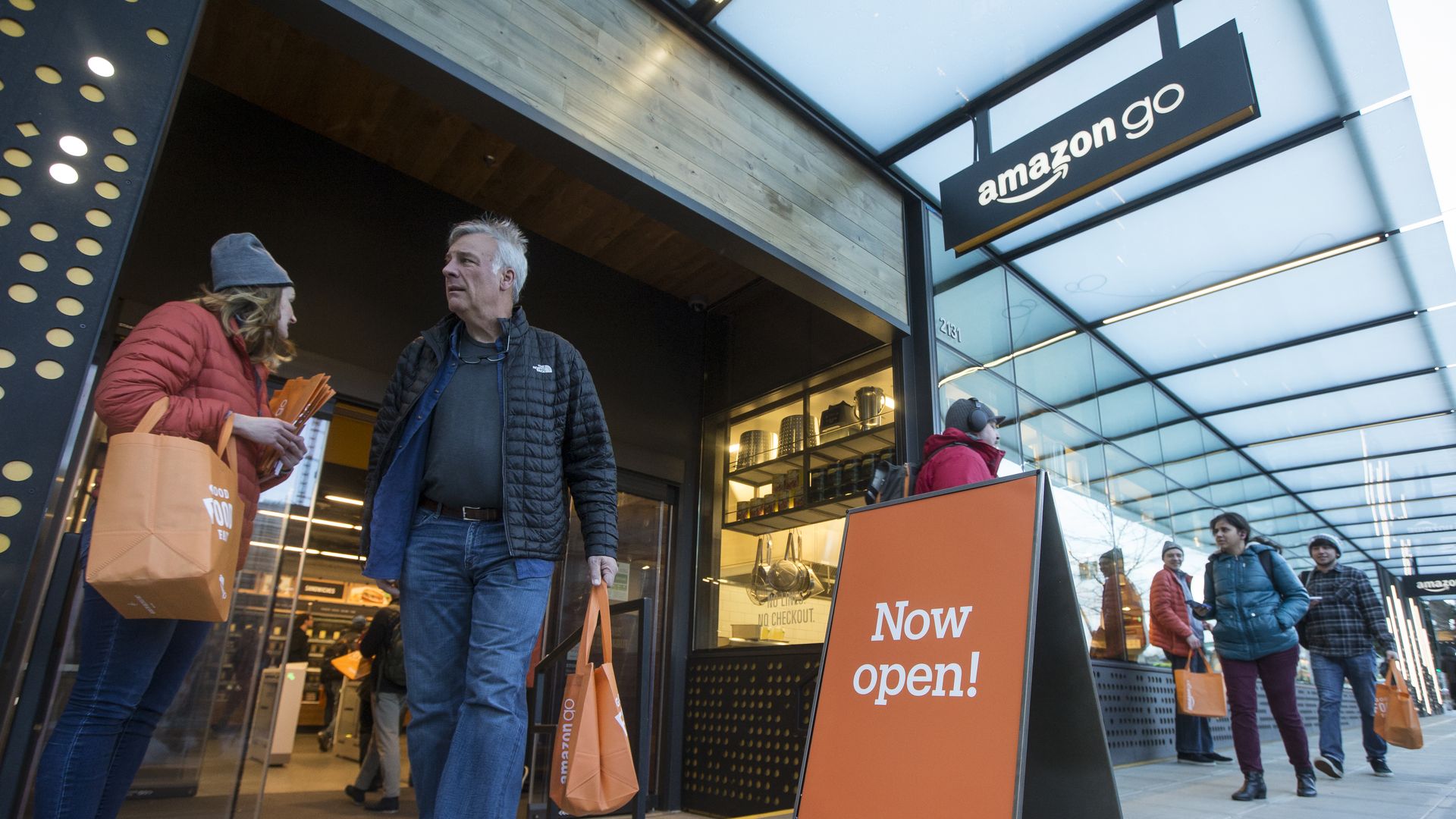 The corner convenience store is being disrupted, driven by the increasingly familiar consumer desires for technology-driven convenience and healthier products.
Why it matters: Global, national and even regional brands need to plan accordingly as the next generation of convenience stores starts to gain traction with millennial consumers and investors. This could prove yet another example of technology hollowing out working-class jobs, as convenience store clerks go the way of gas station attendants.
What's new: Last January, Amazon opened Amazon Go, its high-tech version of a convenience store in Seattle, and has now announced its expansion to San Francisco and Chicago.
The impact: Grocery store stocks plummeted following Amazon's acquisition of Whole Foods, and convenience stores may be next. Expect increased convenience store competition on two fronts:
Technology-driven convenience: The use of AI, machine learning, smartphone apps and scanning technologies will eliminate sales clerks and checkout lines. Consumers will be able to walk in, grab their items, and walk out, their credit card charged automatically as they exit.
"Artisanal'" selection: The shelves of next-wave convenience stores are often stocked with local, niche brands accompanied by the quality — and prices — you'd expect at more upscale stores. Foxtrot has been a leader here, but Amazon is trying to catch up.
Yes, but: The Japanese-owned 7-Eleven has an impressive footprint with 65,000 locations around the globe; even Amazon would have a difficult time catching up. And while more consumers are seeking out healthier foods, it will continue to be gas, alcohol, cigarettes and accessible price points that drive the category.
Still, it would be wise for 7-Eleven and others like it to plan so they aren't playing catch-up.
Tige Savage is a managing partner at Revolution Ventures.

Go deeper