Mick Mulvaney wants to reshape the CFPB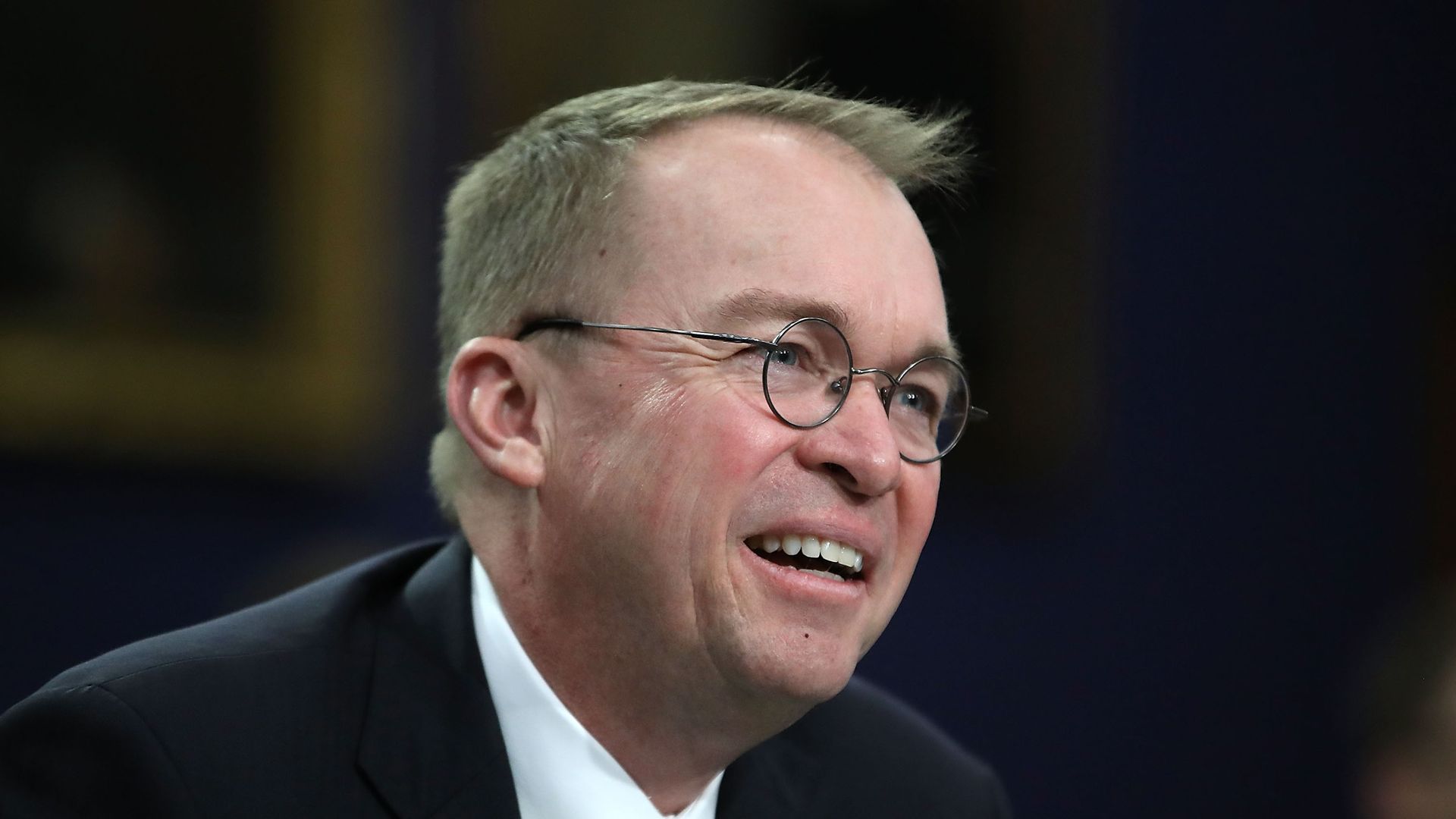 "Mick Mulvaney Is Having a Blast Running the Agency He Detests ... Trump's pick to lead the Consumer Financial Protection Bureau says he wants to give it the credibility of the SEC" — Bloomberg's Devin Leonard and Elizabeth Dexheimer.
The backdrop: Mulvaney served three terms in Congress as a member of the Tea Party, where he railed against the premise of the CFPB and its place in America. Now, he's trying to transform it into a government creation that matches his worldview.
"Six months into his tenure, Mulvaney [who remains White House budget director while serving as acting CFPB director] is doing everything he can to transform the CFPB from a regulatory crown jewel of liberals."
"He's frozen data collection in the name of security, dropped enforcement cases, and directed staff to slash next year's budget."
"He also wants to curb the agency's independence by giving Congress — rather than the Federal Reserve — control of its spending, and replace the powerful director position he fills with a five-person commission."
Mulvaney: "We are still Elizabeth Warren's child ... As long as we're identified with that one person, we'll never be taken as seriously as a regulator as we should."
Go deeper