Report: USA Gymnastics covered for Nassar during sex abuse investigation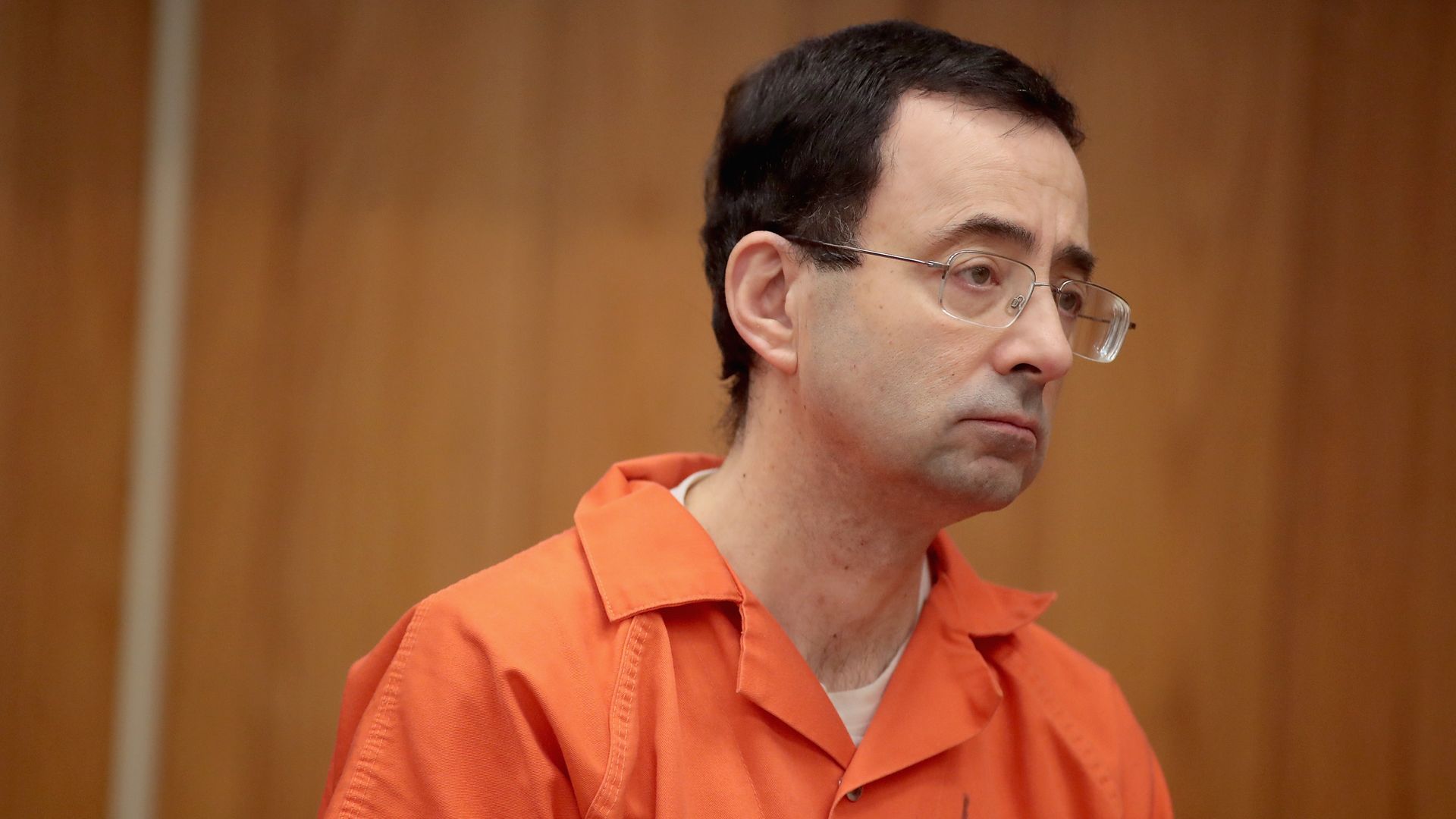 USA Gymnastics helped cover for Larry Nassar when he was under investigation for child sexual abuse in 2015 by saying he was "sick" or busy with his private practice during two major USA Gymnastics events, according to emails obtained by The Indianapolis Star.
Why it matters: At least 14 more women said they were sexually assaulted by Nassar after June 2015, when USA Gymnastics started receiving complaints about Nassar's "medical techniques."
What happened:
When Scott Himsel, an Indianapolis attorney hired by USA Gymnastics, told Nassar that he was under investigation and that "it is in everyone's best interest" that he not attend a gymnastics event that weekend, Nassar replied: "Can we just say that I am sick? That would make more sense to everyone. Would that be ok?"

Himsel responded: "We'll let Ron know to advise people that you weren't feeling well and decided to stay home."

On a different occasion, Himsel told Nassar that he'd be forced to skip the USA P&G Championships in Indianapolis. "If I am not going to be at Championships," Nassar wrote back, "then it is due to financial reasons with my clinical practice, which is an accurate statement."

"Understood," Himsel replied, "Ron will proceed accordingly."
What they're saying: USA Gymnastics previously said it remained silent with regard to the investigation because the FBI asked it to. However, dates from the e-mails reveal they decided to keep the investigation under wraps before the FBI got involved.
The impact: 41 days passed from the time USA Gymnastics was alerted to "athlete concerns" about Nassar to the time officials met with the FBI, per the report.
Former gymnast Kaylee Lorincz visited Nassar twice after USA Gymnastics had been made aware of the investigation. He wasn't arrested until 2016.
"It could have saved that many more if they could have just stopped him in 2015," Korincz told the Indy Star.
More than 265 victims came forward against Larry Nassar. He was sentenced to decades in prison for multiple counts of criminal sexual conduct and child pornography.
Go deeper: The overwhelming case of Larry Nassar.
Go deeper