Trump's torch-it-all strategy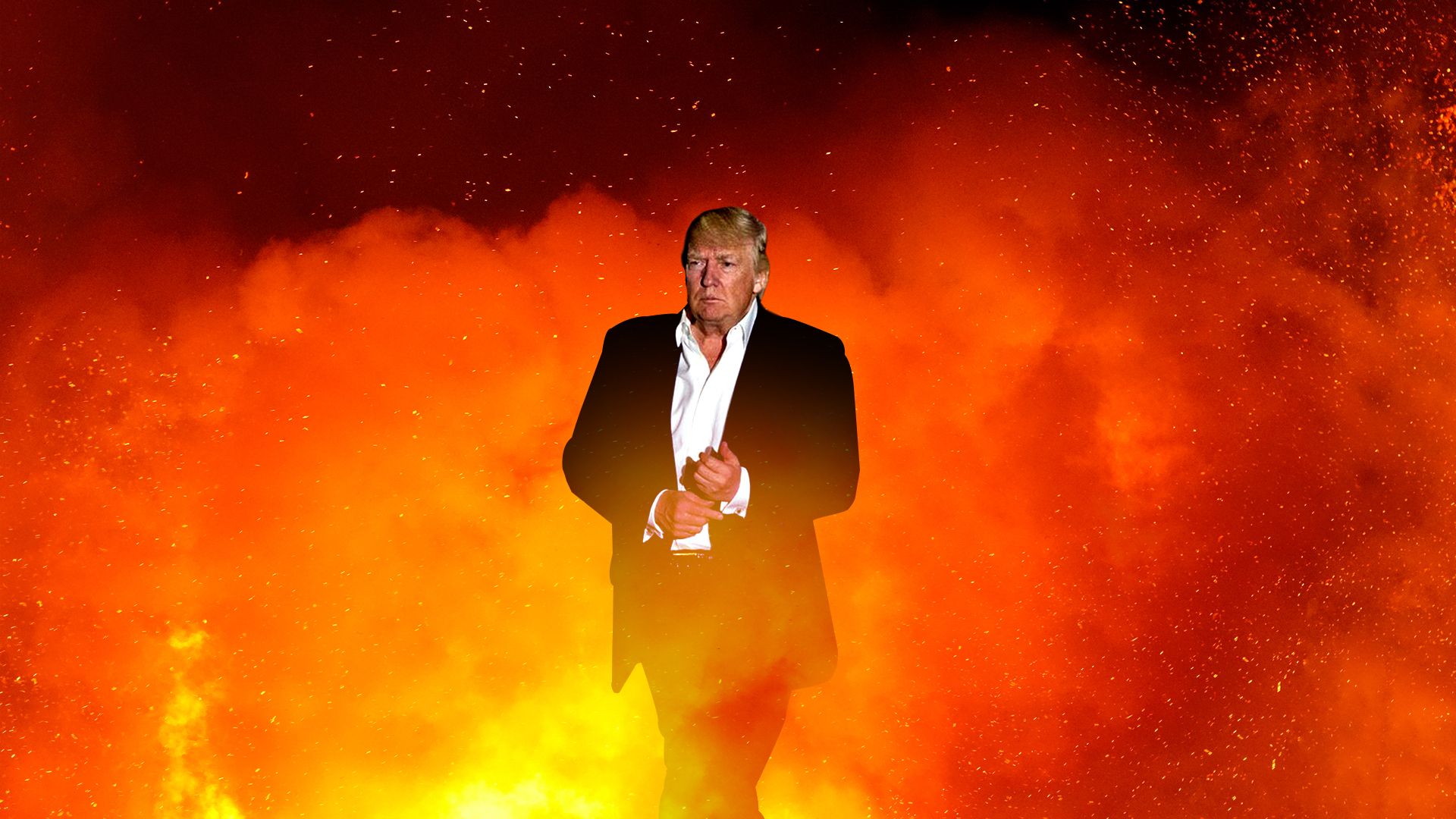 We might be numb to so many attacks on so many groups so often that it obscures how President Trump has torched virtually every institution that could one day hold him accountable.
The big picture: Trump's language is getting darker and more ominous, suggesting the FBI's activities during the 2016 elections were "bigger than Watergate," and yesterday claiming a "criminal deep state" conspiracy to get him. It's like a gigantic, presidential whack-a-mole, with Trump pounding any new threat as it pops up, leaving nothing to chance.
Here's a look at the people and institutions that Trump has set his sights on — all in recent days:
The media
The Justice Department
The FBI
Attorney General Jeff Sessions
Deputy Attorney General Rod Rosenstein
The intelligence community
Special counsel Robert Mueller
Mueller's team of prosecutors
New York state investigators and prosecutors
Democrats on intel committees
Unreliable GOP senators
Be smart ... This adapts a classic Trump technique that he used during the campaign: constant, withering criticism combined with brutal belittling, in an effort to create tectonic shifts in voter attitudes.
Trump used this combination to eviscerate the GOP field, then shrink Hillary from a political colossus.
Axios' Neal Rothschild points out that Trump targets get accused of the worst possible behavior in the most vicious terms — accusations that are more exaggerated and stinging than from any other official.
The reputations of these institutions have been diminished, at least among Republicans, by the president's use of this tactic.
Few of the injured have found a way to fight back, beyond complaints about "unpresidential behavior."
Go deeper