Kim Jong-un's reply to Trump's letter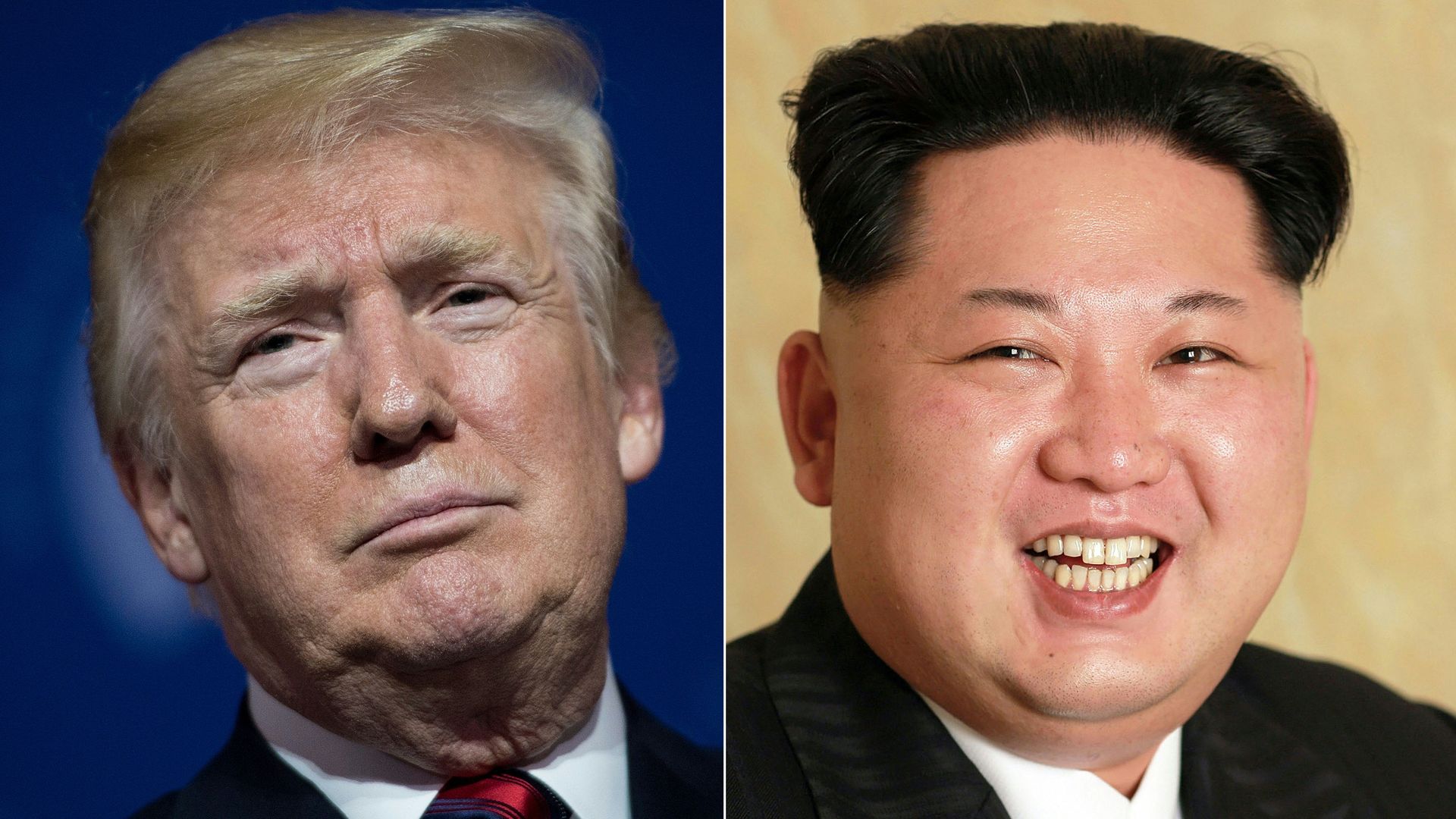 It's now Kim Jong-un's move in the high-stakes game he and President Trump are playing, and neither side seems to know what the rules are.
Why it matters: The coming days could dictate whether we're headed for renewed dialogue, a nuclear standoff, or something in between. North Korea has just sent the first signal of how it will respond to Trump's decision to cancel the June 12 summit, saying it went against "the world's wishes" and a summit is urgently needed to resolve "grave hostile relations."
President Trump's remarkable letter canceling the summit leaves open the possibility of a future meeting — on his terms. A senior administration official told reporters this afternoon that it followed "a trail of broken promises" from the North Koreans, who "simply stood us up" at a summit prep meeting in Singapore before hurling threats and insults in a statement last night.
Trump said the military is "ready if necessary." Meanwhile South Korean President Moon Jae-in, who has taken the lead on dialogue with Kim and only just returned to Seoul from Washington, said he was "perplexed" by Trump's decision and hopes talks can still take place. Remarkably, he was not alerted by the White House ahead of time.
"This is what happens when you do diplomacy upside down, backward and by megaphone," Robert Manning of the Atlantic Council told me. "Now we're finally talking about conditions" for a meeting.
Jim Walsh, an international security expert at MIT who has taken part in previous negotiations with the North Koreans, says that in a sense, Trump is using North Korea-style tactics.
"We really don't know with any degree of certainty what the North Koreans are thinking," and while both leaders seem to want a summit, there's "probably enough incompetence on both sides to screw this up," he says.
Bill McKinney, who represented the U.S. in Pyongyang for three years during the implementation of the 1994 Agreed Framework, told my colleague Shannon Vavra:
"The ball is now in the North Korean court to make changes, alleviate our concerns. We don't want to get in a position where we're negotiating with ourselves. It's not us figuring out how to bring them back in, it's them trying to figure out how to bring us back in. Patience right now is a key factor of success."
Worth noting: "They take their sweet time ... because they don't have the same constituency that President Trump has got to deal with," McKinney says.
Go deeper