Clapper's advice for Trump on North Korea: "The less said, the better"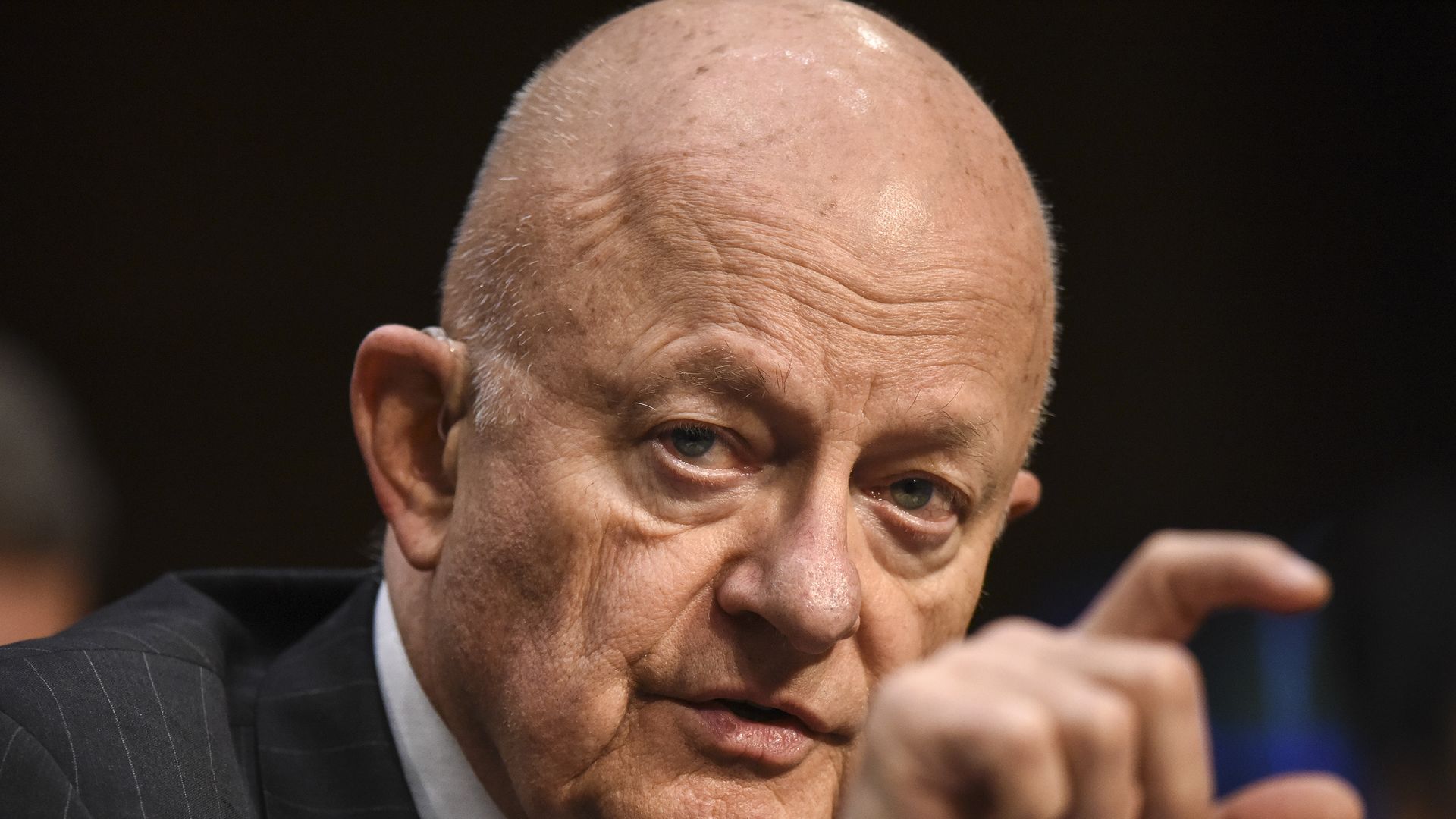 I asked James Clapper, whose new book "Facts and Fears" is out this week, how President Trump should proceed after the pre-summit breakdown with North Korea.
The bottom line: Clapper, who was an intelligence officer in Korea in the 1980s and three decades later served as Barack Obama's presidential envoy on a high-stakes trip to Pyongyang, is deeply familiar with the challenges posed by North Korea. He told me Trump should still aim for direct talks with Kim Jong-un, but should stay quiet on the issue in the meantime.
"I think there's a lot of virtue right now in, the less said, the better. I would have just written a very short letter that said, 'I don't think there's any prospect of us having a productive summit, so let's put it off.'"
"In the meantime, keep up the sanctions, try and engage with the Chinese. I do think that whatever dialogue has been built between Kim Jong-un and President Moon, they ought to continue it. ... I never thought I'd see the sight of Kim Jong-un crossing the DMZ."
Clapper said he's in favor of direct talks between Trump and Kim in the future, because "it would be the first time we'd ever hear from the horse's mouth, what is it that they need to feel secure enough that they wouldn't need nuclear weapons?"
As for what to expect from North Korea, Clapper said, "They are sensitive, prickly, opaque and unpredictable. So I think they may think about this a little bit, but I think there will probably be some not nice things coming out of their propaganda mouth. ... I think we'll probably revert to bellicose rhetoric, and of course Trump will jump right into that."
Go deeper