The Clinton Foundation moves into the Trump era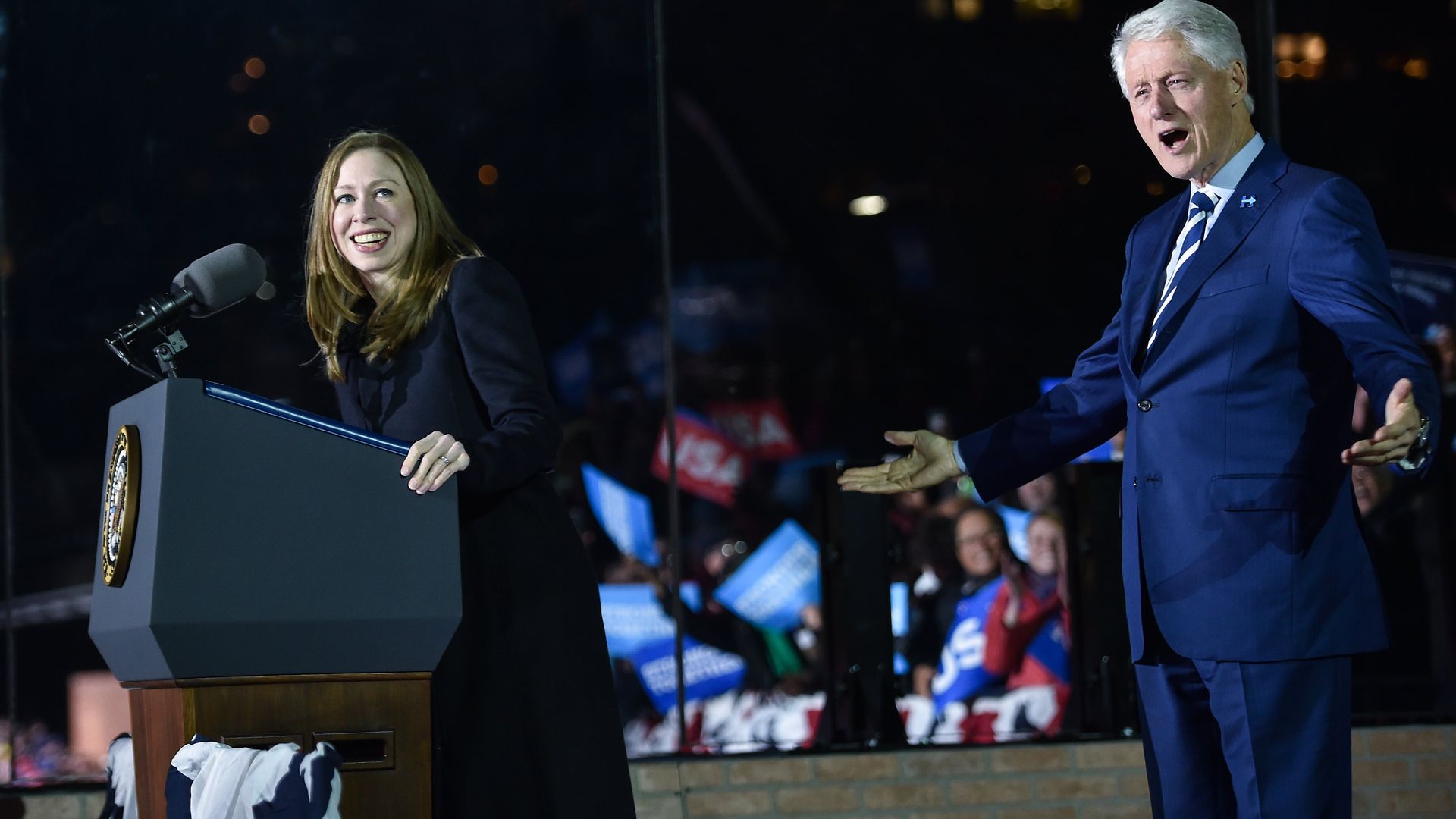 Ahead of a gala tonight in New York featuring Bill, Hillary and Chelsea Clinton, the Clinton Foundation is releasing a 2017 Impact Report with the theme "Changing Lives, Together."
Why it matters: The foundation, with roots dating back 21 years, is working to stay relevant in the Trump era, with a three-part mission of "creating economic opportunity, improving public health, and inspiring civic engagement and service."
President Clinton and Chelsea Clinton write in a letter: "It has been a productive time for the Clinton Foundation. ... Every day, we build upon the simple belief that everyone deserves a chance to succeed, everyone has a responsibility to act, and that we all do better when we work together."
What we're watching: The foundation drops a 30-second video on social media, "to help broader audiences understand and share its continued mission, work, and impact."
Go deeper